News
Dec 20th, 2017
Racist trees removed from California golf course
Yes, trees can be racist...
Words: Tim Southwell
A row of 'racist' trees standing between an African-American neighbourhood and a city golf course are going to be be removed, say local officials in Palm Springs, California.
The trees, and accompanying fence will be chopped down after neighbourhood residents complained that the 50-foot tall tamarisk trees — an invasive species that blocks views of both the golf course and the San Jacinto mountains — have been lowering property values for decades.  
Palm Springs Mayor Robert Moon has now told residents that the city would remove the line of tamarisk trees standing inbetween the neighbourhood and the Tahquitz Creek Golf Course.  
Many residents believe that the tamarisk trees were planted in the 1960s as a way to purposely segregate the African-American Crossley Tract residents from the predominantly wealthy white golf players.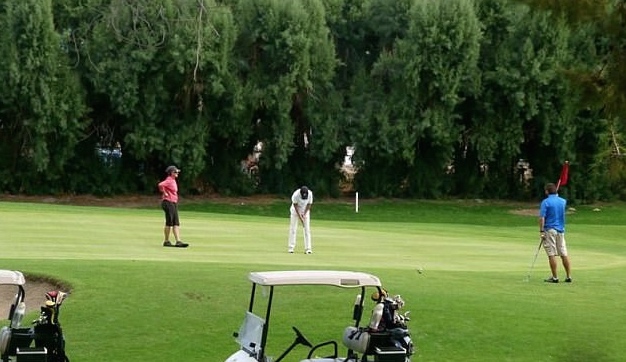 The Crossley Tract was founded in 1956 by Palm Springs' first African-American resident, Lawrence Crossley, at a time when black people who worked in Palm Springs were banned from living in the city. 
The 10-acre Crossley Tract was intended to be a place where the black families – denied housing within city limits – could live. The tract has since been incorporated into Palm Springs. 
In 1958 the tamarisk trees were planted along the east side of the 14th fairway in the mid-1960s. They were not planted anywhere else on the course. 
City officials estimate that it will cost about $169,000 to remove the trees.