News
Sep 28th, 2016
Quinta da Marinha calls
On the trail of Robert Trent Jones
Words: John Dean Photography: Azalea
I am flying into Lisbon courtesy of our friends at Monarch Airlines, and have come in search of the work of Robert Trent Jones Senior and Junior. Our first stop on the tour is Quinta da Marinha.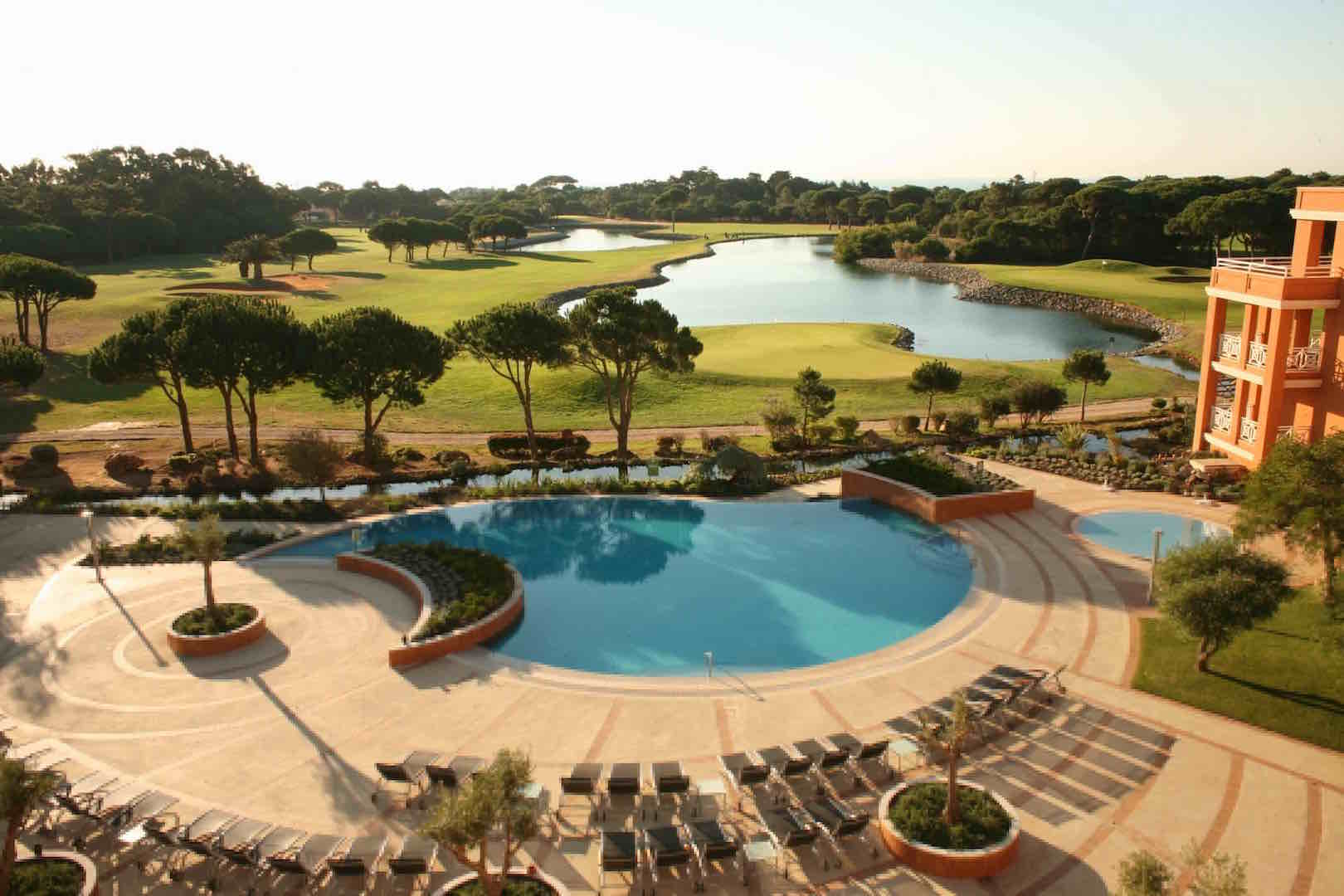 Quinta da Marinha is a family owned resort, and run by one of the two charming twin Pinto Coelho brothers. The other sibling runs Onyria Palmares, which will be the third and final leg of our journey. They are great hosts, have a real passion for the business, and are both pretty good golfers to boot.
The resort first opened in 1984, with the golf course designed by Robert Trent Jones Senior. It's €58 for a round if you are staying at the resort, and  €95 if you are not. If you want to play after 3.30pm you can do so for just €30 as a resident and €47.50 as a visitor, which is good value in my eyes. It's also a walking course if you are not in the midday heat, and that will save you €40 for a buggy.
Robert Trent Jones has become arguably the most widely known and probably the most influential golf course Architect in the recent history of the game.
By 1990 he had planned over 450 courses in forty-two states and twenty-three countries and had remodeled many others, logging an estimated 300,000 miles by air annually in the process, which is the equivalent of going round the world forty times. So this course is one of his later, mature, designs.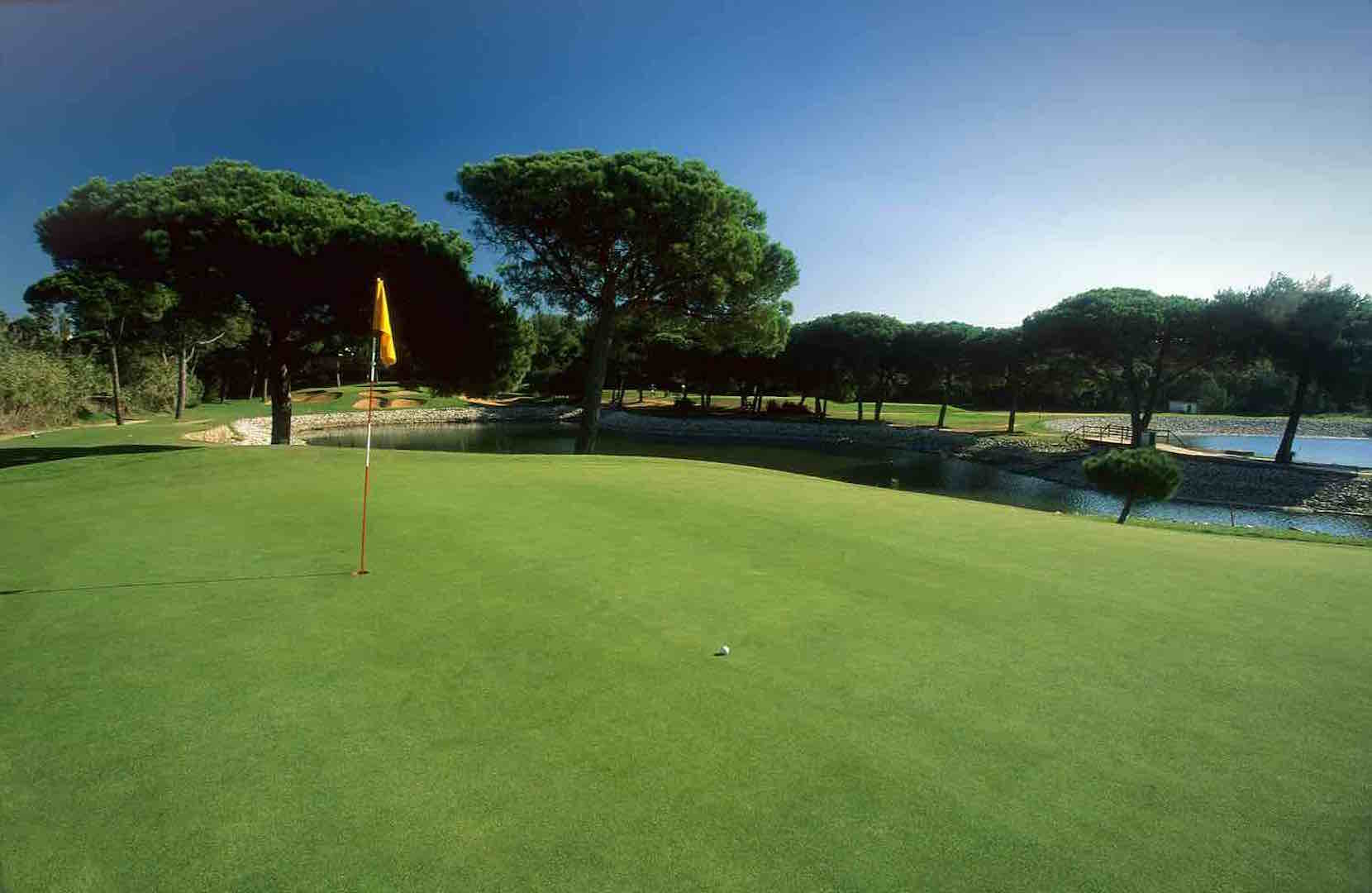 The 18­–hole course is 5870 metres and lies between Cascais and Cabo da Roca. The par 71 course is set in beautiful scenery, with the Atlantic Ocean and the Mountain of Sintra both featuring.
The course is rightly famed for its six par three holes, which are all between 143 and 182 yards, and are therefore proper one–shot tests.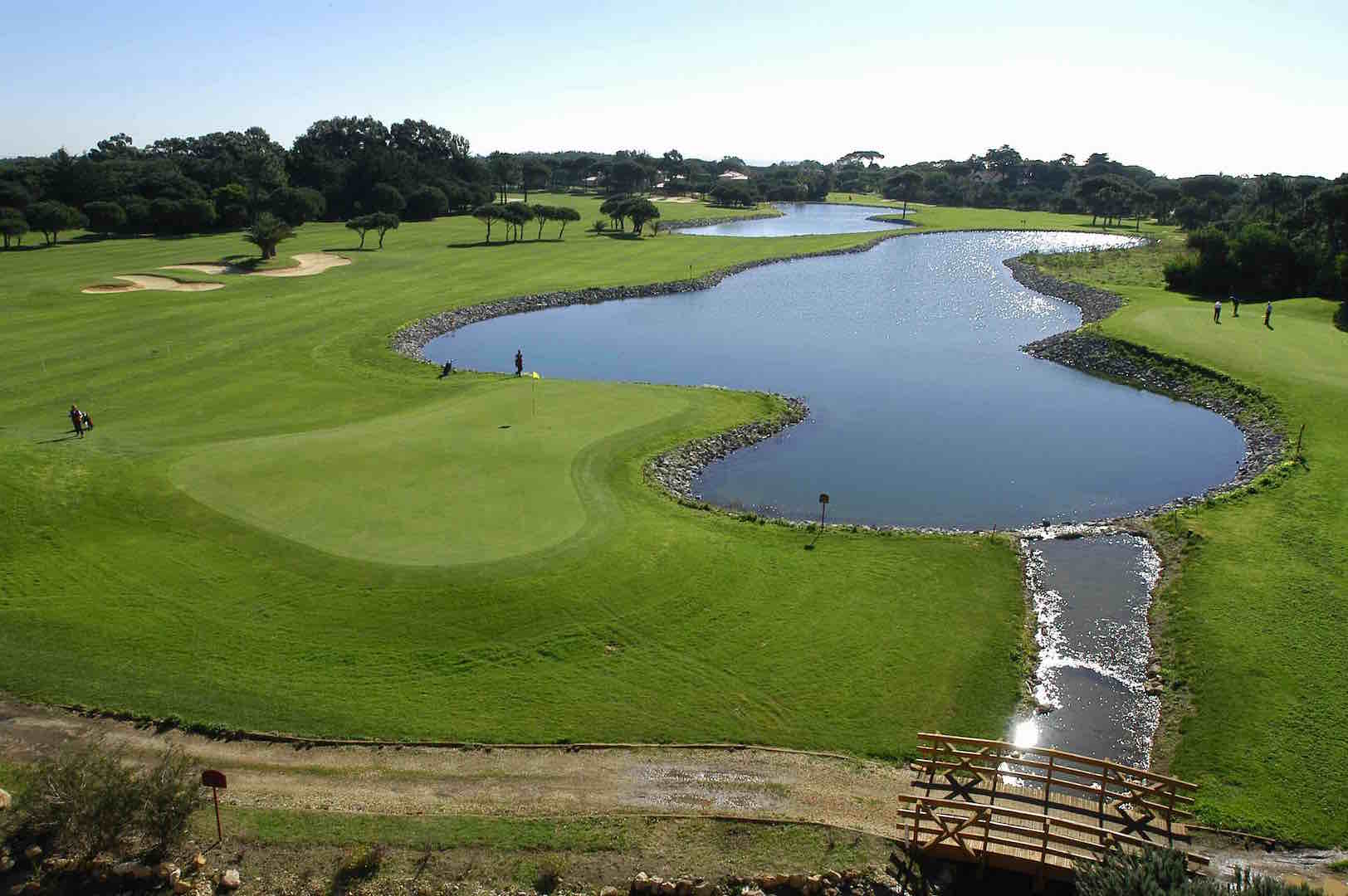 There was some rerouting to the course in 2016, and these changes have not been universally acclaimed it has to be said. The course now starts on the old 11th, and there are a couple of holes, which are frankly a bit weird through the rerouting, which has disturbed the original flow of RTJS design.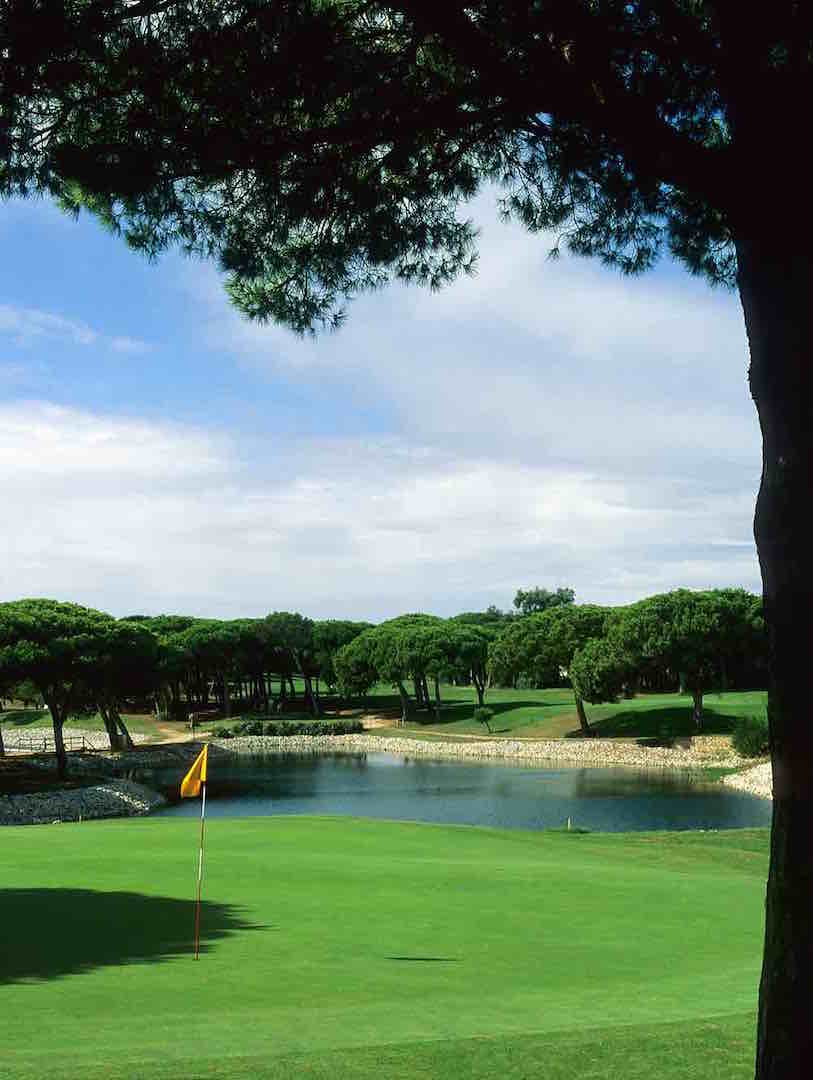 But there is plenty to enjoy, and it is undeniably a Trent Jones design, with clever bunkering, raised greens and a couple of fiendish dog–legs to contend with.
I'd say that it is an excellent resort course, which doesn't quite hit the high notes of the two other Trent Jones courses we are to play. But if you are looking for a cracking resort based holiday this will tick a whole lot of boxes.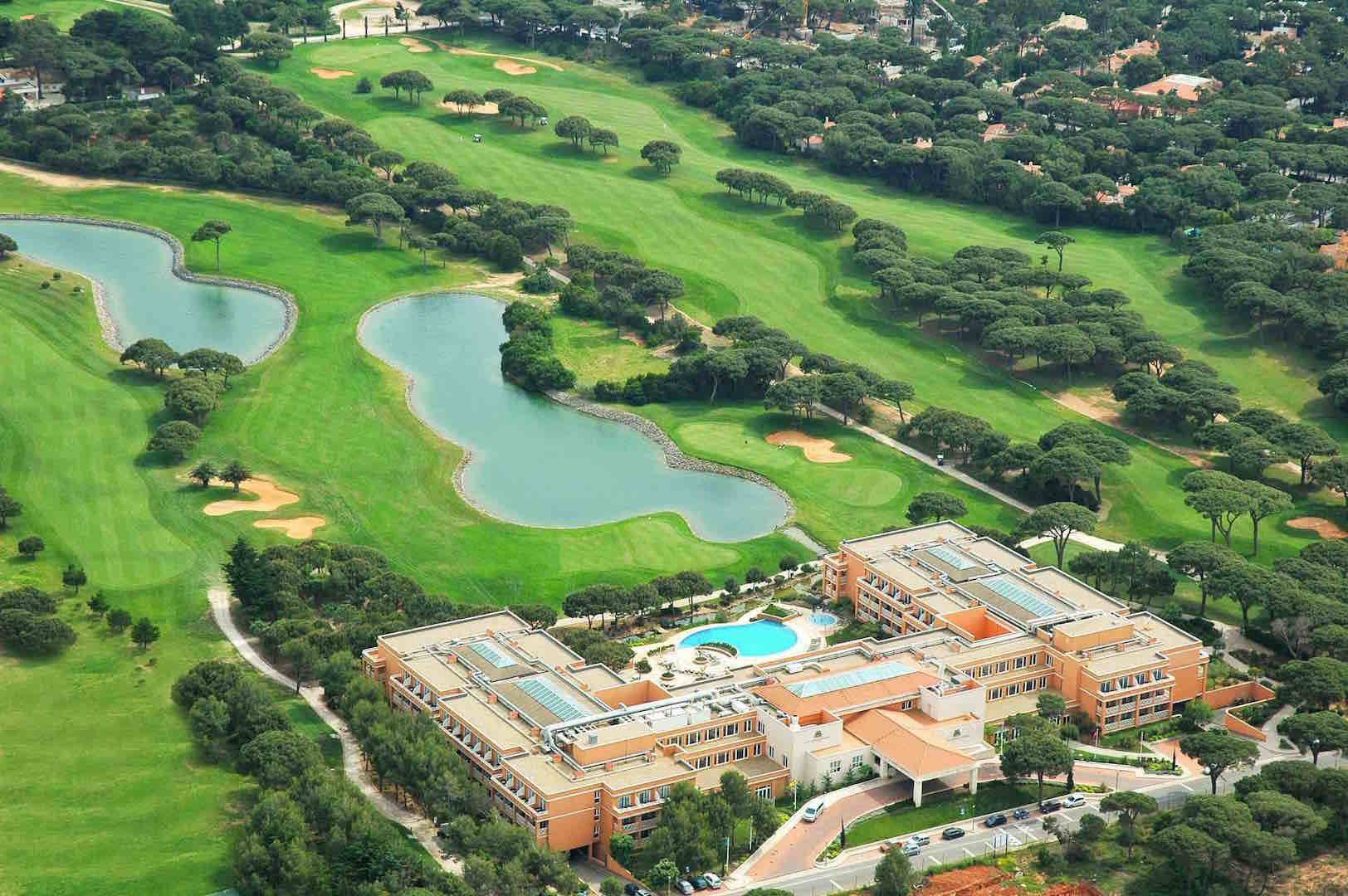 The 198 room five star hotel opened in 1999, and was extensively remodeled in 2014. It has a spa, and a lovely infinity pool, and there are some great offers to be had.
Their Eagle Package offers four nights' accommodation, breakfast, one dinner, two rounds at Quinta da Marinha and one weekday round at neighbouring Oitavos Dunes for €483pp (Jan-Feb 2017), €554pp (Mar-Apr 2017), based on sharing a twin or double room.
It is also a great base to explore the seven courses in the Cascais area, which include Oitavos Dunes, Golf de Esotril, and Penha longa.
They also have a fabulous secret weapon in their amazing seafood restaurant, Monte Mar Cascais. Located right on the seafront, you can enjoy wonderful crab, prawns, and sea bass with the Atlantic Ocean as your companion. I could eat there every day of the year and not be bored. And check out the amazing runny cheese that comes as a starter.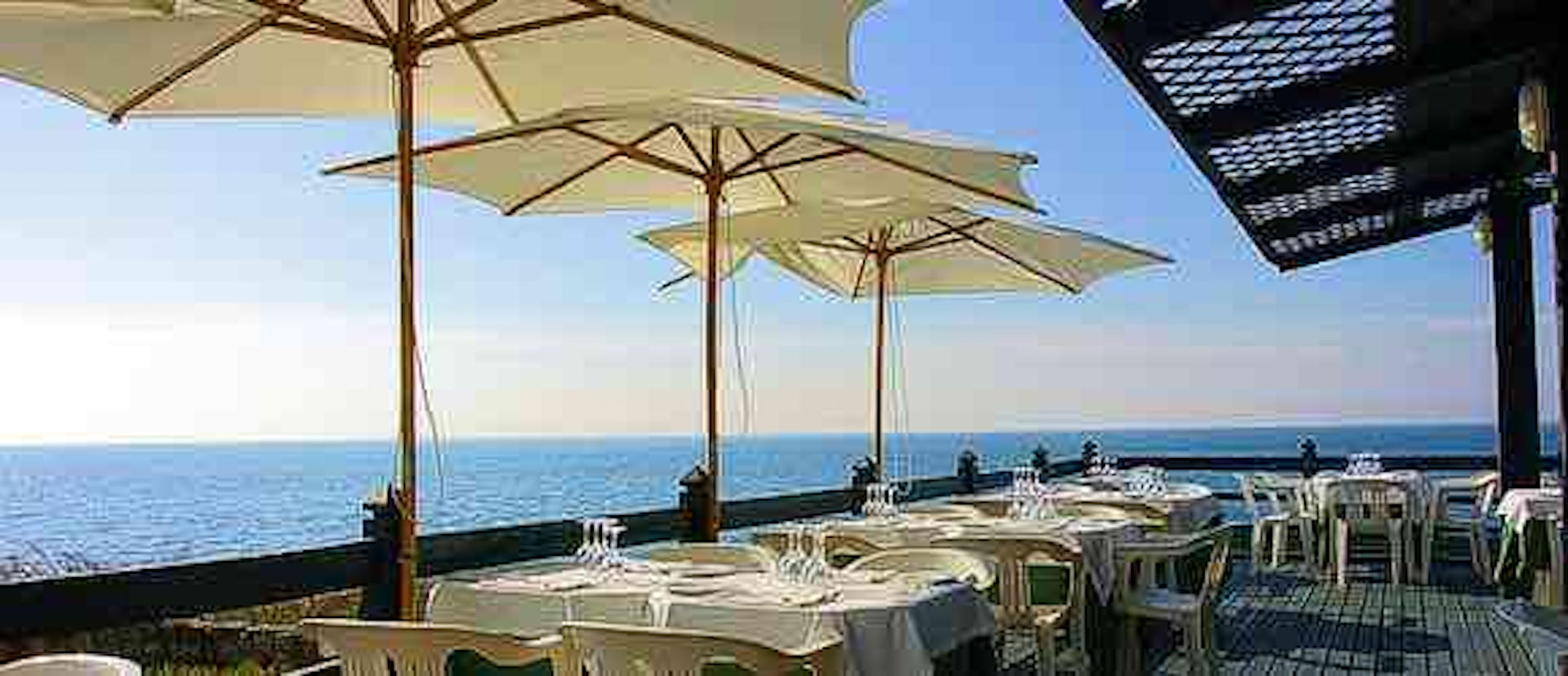 We flew to Lisbon with Monarch, the scheduled leisure airline, which operates year round flights to Lisbon from Birmingham, London Gatwick and Manchester airports with fares, including taxes, from £44 one way (£79 return). For further information or to book Monarch flights, Monarch Holidays or Monarch Hotels, please visit www.monarch.co.uk

Related:
Why the surf's up at Quinta da Marinha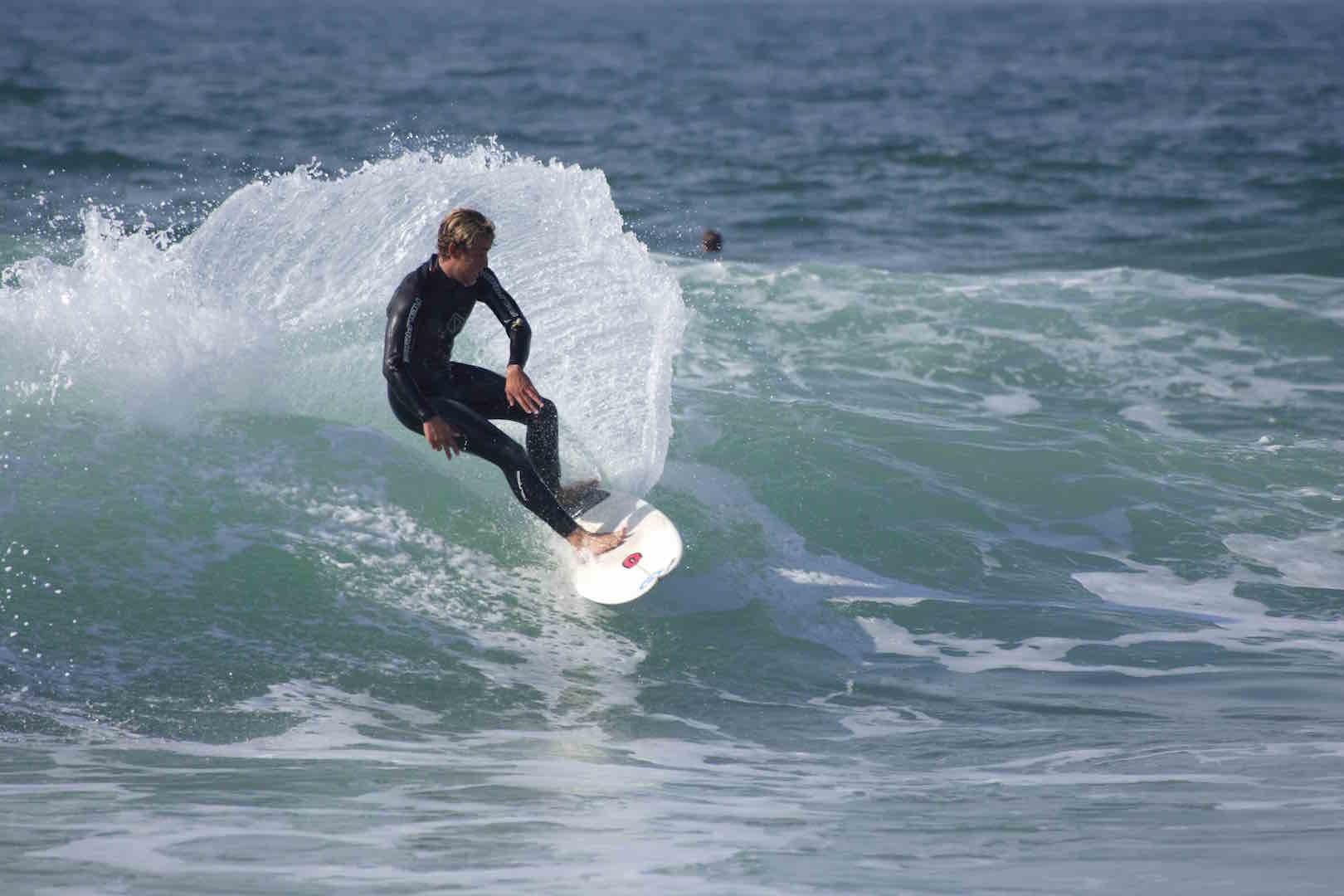 TAGS: Lisbon, Lisbon Golf Coast, Quinta Da Marinha, Robert Trent Jones Senior, Oitavos Dunes, Monte Mar Cascais, Monarch, News, 2016