News
Oct 28th, 2016
Pyecombe golfers win National Foursomes knockout
The greatest amateur event in the world
Words: John Dean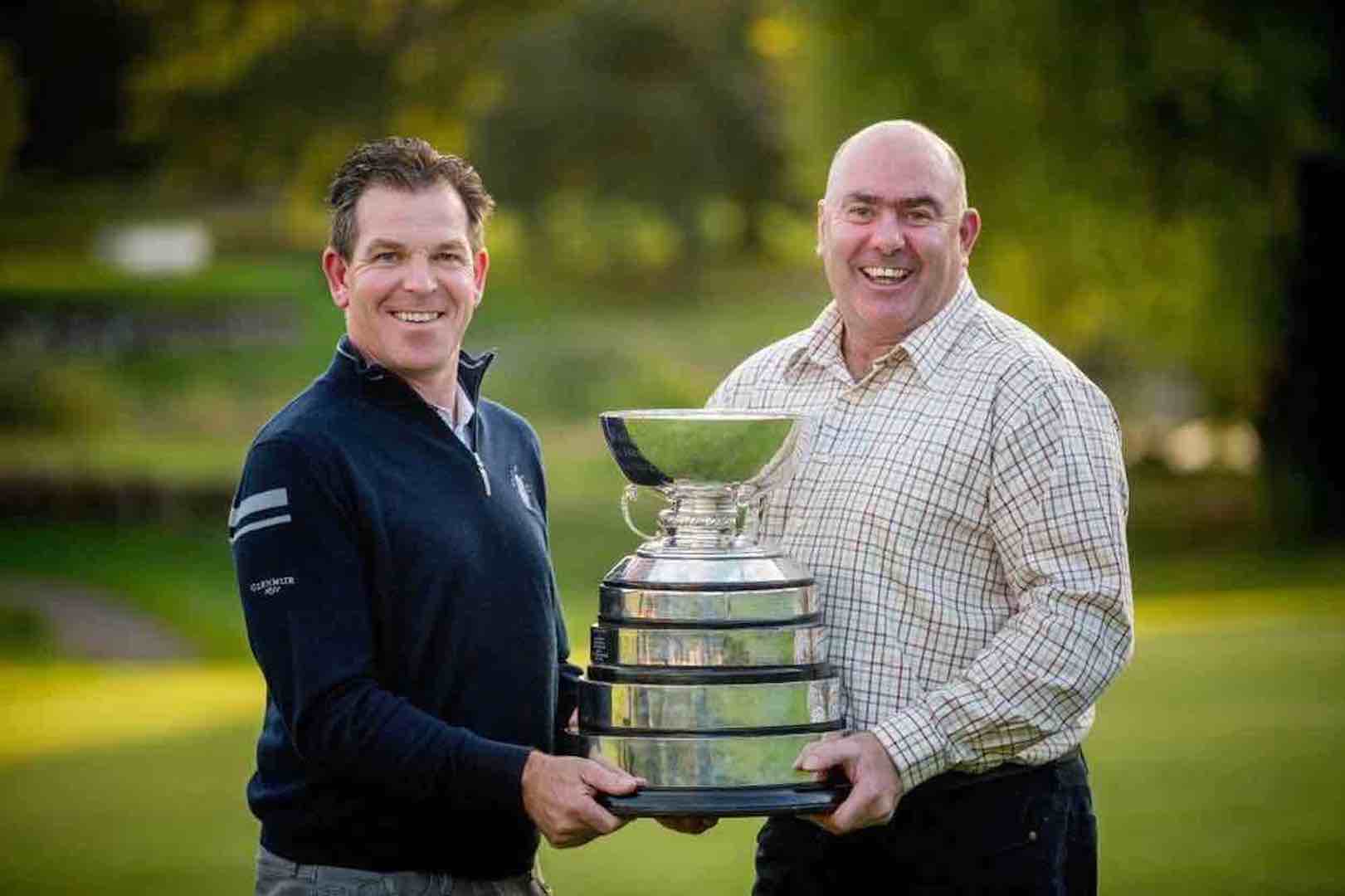 Pyecombe Golf Club's Matt Harper and Andy Barnes were crowned Champions of the Daily Mail sponsored National Foursomes Knockout competition, regarded as the greatest amateur golfing event in the world with more than 190,000 players competing in their Club qualifying rounds. The event has been running since 1986.
Having won their Club qualifier, Matt & Andy went on be remain undefeated through 7 rounds against other South East Golf Clubs prior to qualifying for the final stages which were staged at the Marriott St.Pierre Golf Club in Chepstow, Wales.
In Round 8, they were fortunate to receive a bye over Weymouth GC before beating Temple GC 3&1 in the quarter final (round 9). They went on to beat Manor of Groves GC in the semi-final 4&3 to set up the Final against Oak Park Golf Club's Ian Hawker and Ken Meister.
In the Final on Tuesday 18th October, Matt & Andy of Pyecombe Golf Club sprinted into an early lead of 5 up after 10 holes. The Oak Park pairing fought back, however, to only be 1 down with 2 holes to play. The Pyecombe team held firm in a tense final few holes to eventually win 2up and claim the impressive victory.
Pyecombe Golf Club is situated within the South Downs National Park 5 miles north of Brighton just off the A23. The members of Pyecombe are extremely proud of Matt & Andy's fantastic achievement that has capped a great year for the Club, having won the prestigious STRI National Environmental Golf Club of the Year 2016.
Related:
SkyCaddie's remapping campaign kicks off