News
Apr 19th, 2016
President Obama in Under Armour Rumours
Sportswear giants lining up ultimate signing?
Words: Tim Southwell Photography: Getty Images
First Under Armour signed Jordan Spieth who promptly bagged a couple of majors and became World Number 1. Now it looks like the sportswear giants are lining up the leader of the free world, President Obama, after UA Chief Kevin Plank was spotted playing golf with the man himself at Owings Mills, the Caves Valley Golf Club, Baltimore at the weekend.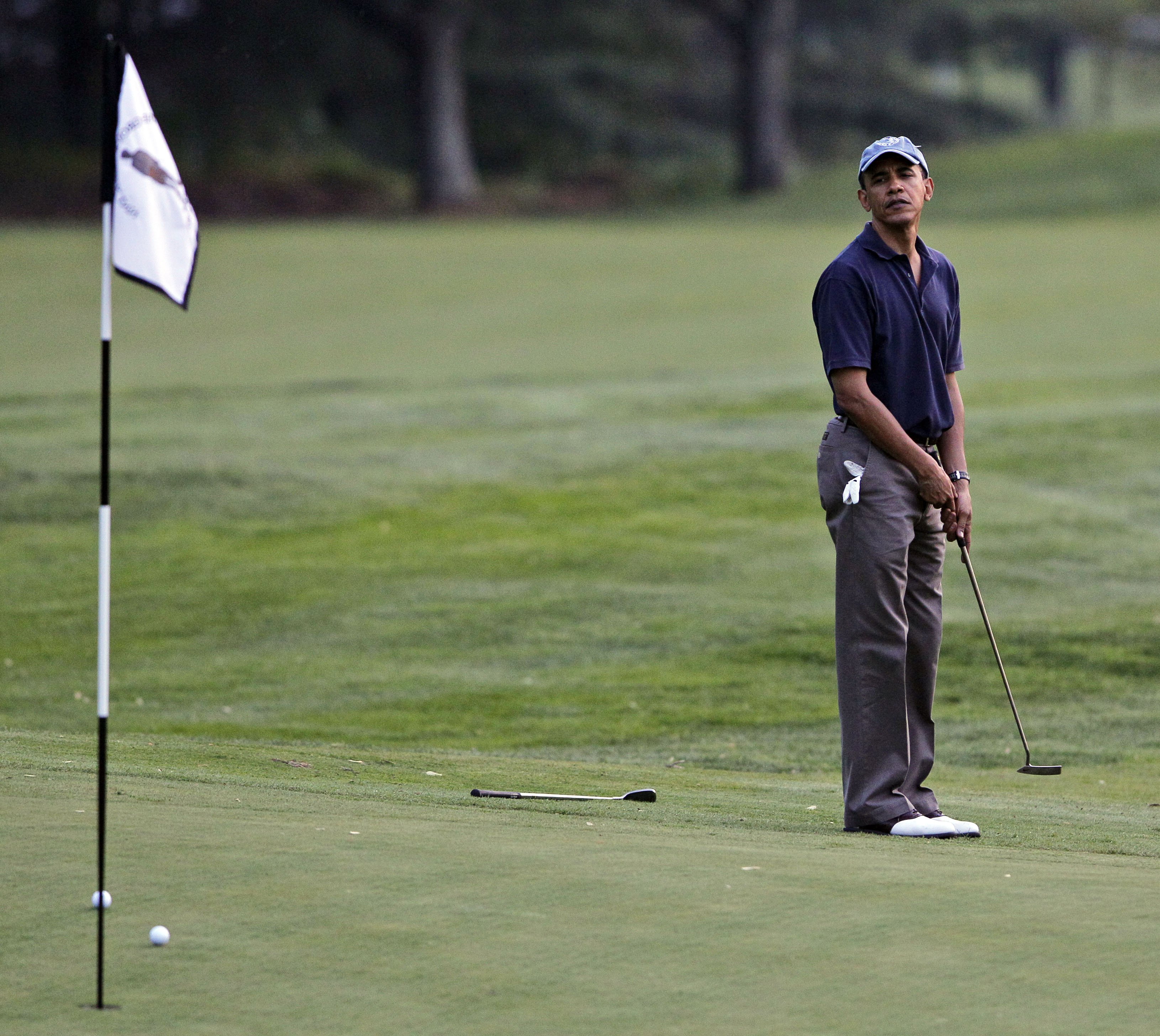 As the motorcade of SUVs arrived early afternoon at the club, local golfers gawped and mumbled like a gaggle of slack-jawed yokels confronted with aliens amongst the 962 acres of hills, pastures, woods and the and wetlands. In a fragrant abuse of golf club rules, many ventured to take photos of the Prez with their electronic speaking engines (sometimes also known as phones! – Ed) .
The Prez didn't hang around after his round though, as strict dress code rules at Caves Valley GC require jackets to be worn after 6.30. Obama was audibly heard by members to mumble "Sod that jacket & tie caper for a game of soldiers," as he hurried away in his blue polo shirt, baseball cap and khakis about 6:15 p.m.
An Under Armour spokeswoman confirmed Plank golfed with Obama. Rather unhelpfully, she didn't' say who won. Neither could she confirm nor deny strong rumours that the Prez was considering changing his name to President Barack Under Obama.
Listen, it's been a slow news day...
Check out Obama's 40 yard chip in!
https://www.youtube.com/watch?v=ufTW7eEAmMA
Related:
Leaders Drives: When Kim Jong Il broke the world record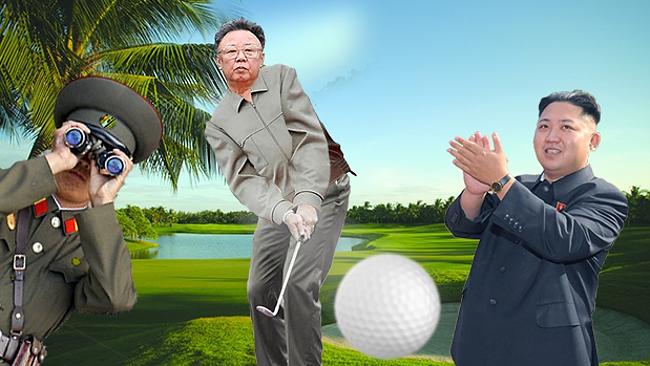 TAGS: Leaders Drives, Golf Bedlam, President Obama, News, 2016, Donald Trump