News
Dec 22nd, 2015
President Obama Chips in on 18
As Donald Trump says he plays too much golf
Words: Daniel Owen
As Barack Obama is spotted playing golf on his Christmas vacation in Hawaii, Donald Trump has taken a pop at him for playing too often. Considering golf is how he makes much of his money these days, it's probably not the best campaigning point for Trump.
Obama was playing golf at Mid Pacific Country Club, an exclusive members course on the island of Kailua. Playing with some of his close friends, locals were trying to catch a glimpse of the president from a road that runs parallel to the 18th hole. They got to witness POTUS hole out from 40 ft to finish off his round in style, raising his arms aloft and sharing a moment with the watching public.
Obama is said to have played over 250 rounds since becoming president. Which, while a healthy figure, works out at less than once a week for his term in office. The Donald, obviously getting his info wrong, claimed that Obama played over 250 times this year. 
"Two hundred and fifty rounds, that's more than a guy who plays in the PGA tour plays," Trump said. 
"He played more golf last year than Tiger Woods. No think of it. We don't have time for this ... We have to work." 
Now considering how much Trump has invested into his high end exclusive golf brand, and the 16 courses around the world it currently encompasses, we think he's probably fighting the wrong fight. Surely it's a positive that the worlds most powerful man is seen on the golf course, it reinforces his high end brand as being something to aspire to. Let's face it, everyone needs a break to recharge their batteries, including the President! In comparison George W Bush played golf 24 times in his 8 years in office. And look at how well that worked for the USA?
Mr President sir, keep up the good work, get out on the links, and ignore this carpet haired honey monster looking wannabe presidential candidate. 
Could Tiger Woods be evicted from his dream home?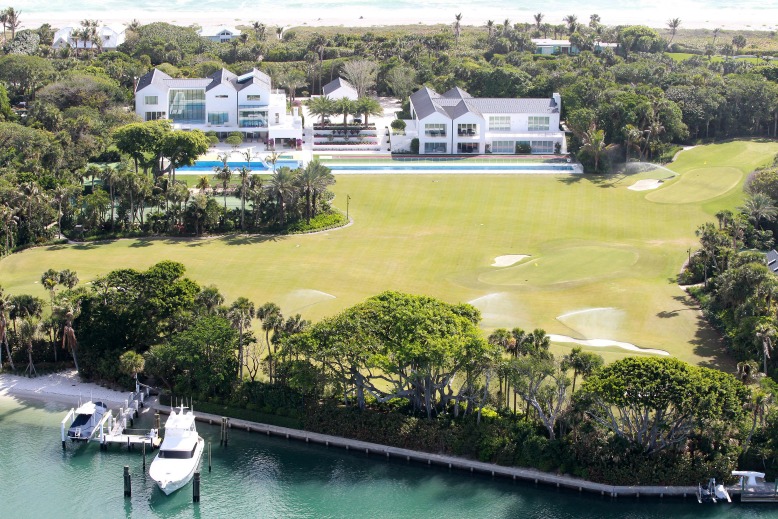 TAGS: President Obama, Barack, Donald Trump, Trump, News, 2015