News
Jan 13th, 2016
Poulter's late birthday surprise
What's in the bag?
Darren Clarke has posted this tweet of Arsenal fan Ian Poulter getting a surprise birthday gift at their Ryder Cup team meeting.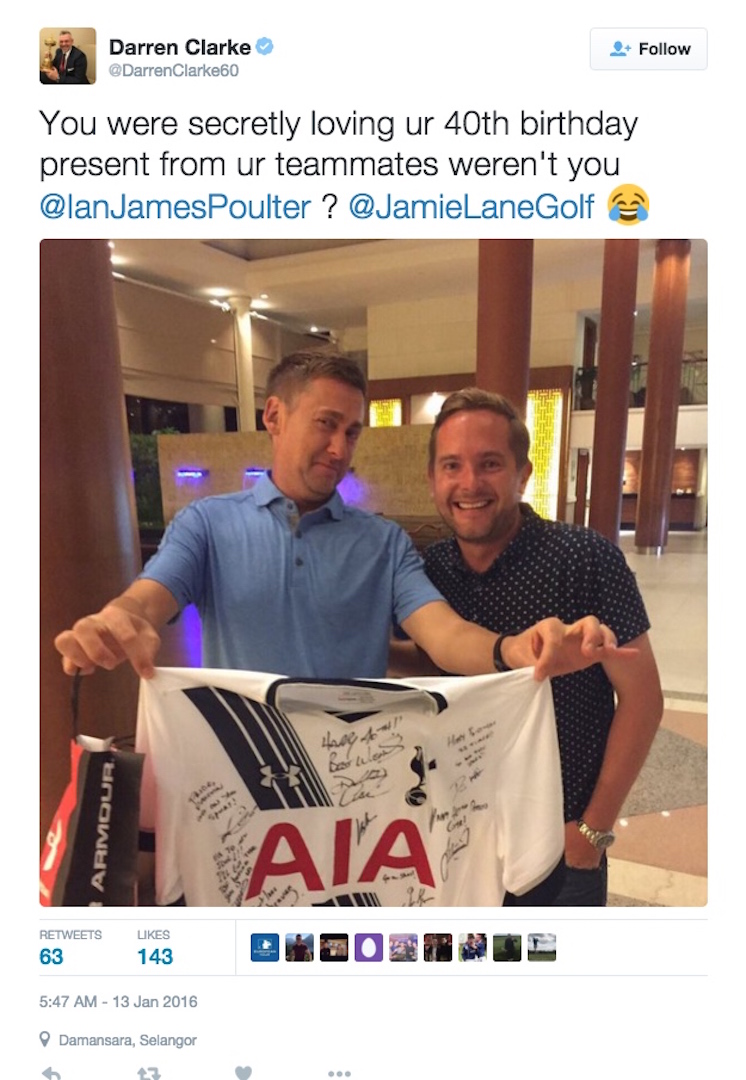 Cheer up Poults, a lot of thought went into that present.
Check out the video: Hilarious moment when Poults realises he's been properly punk'd.