News
Oct 28th, 2015
Poulter backs Fitzpatrick
For Ryder Cup Rookiedom
Words: The Brigadier Photography: Getty Images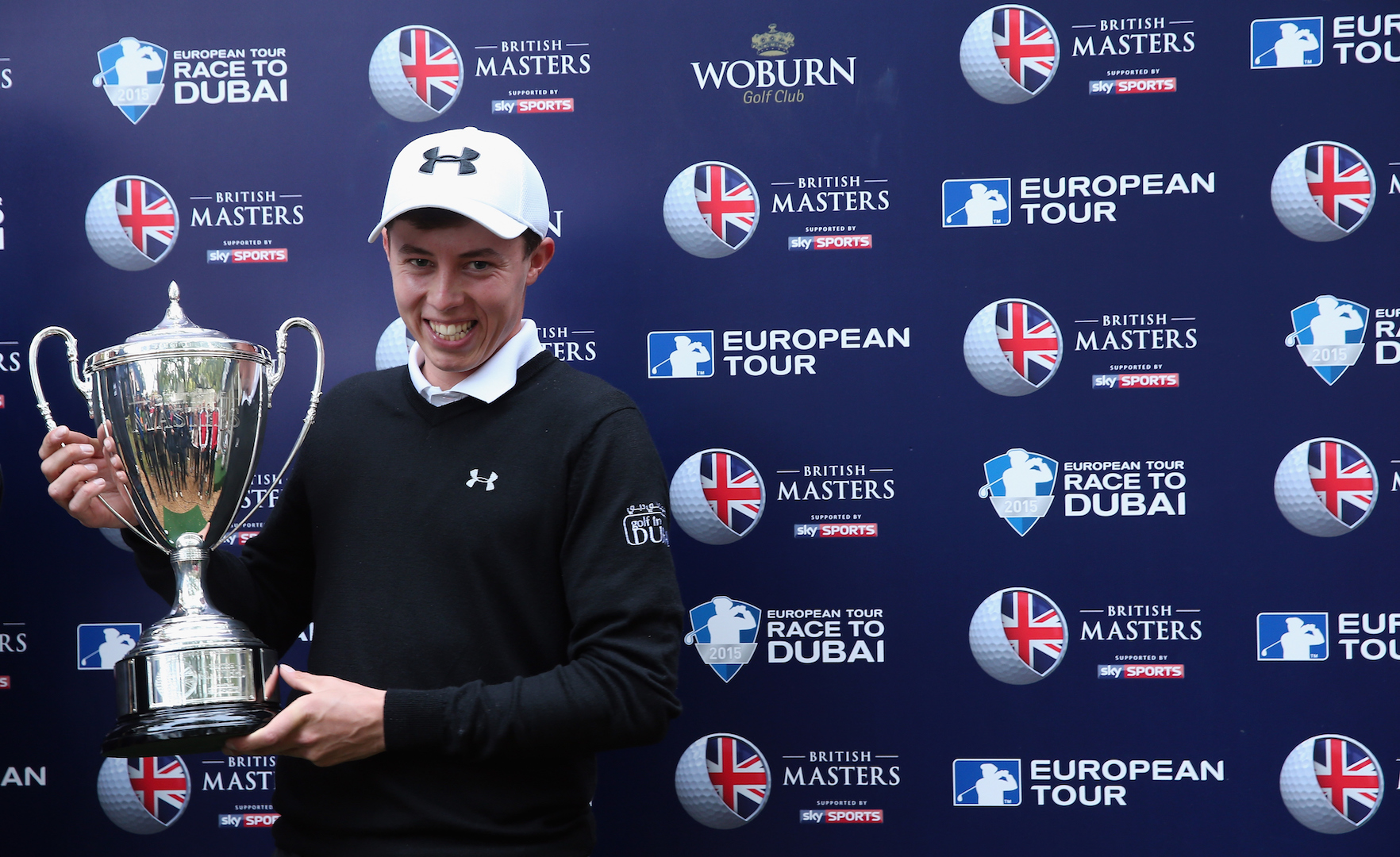 It has been an exceptional rookie season for Sheffield- born Matthew Fitzpatrick, who won his first professional title at the British Masters earlier this month. He's also had seven other top-five finishes in this his rookie year on the European Tour, which is impressive to say the very least.
Ian Poulter, who hosted the British Masters, says it "won't be a shock" if Fitzpatrick qualifies for next year's Ryder Cup in Hazeltine.
"Every year there are rookies in the Ryder Cup and they are the guys you would expect to have a run, playing the way they have played in the last few months.
"It's lovely to see young blood playing great golf, especially in [the British Masters]. Matt was very proud to be able to win that with friends and family there to watch. I see them as my fellow players that I play against.
"I've known Matt now for a couple of years -- I played in practice round with him at The Open and knew he was a great player."
Fitzpatrick is concentrating on the Turkish Airlines Open, and is trying not to be distracted by Ryder Cup talk.
"To be 11th heading into the Final Series is unbelievable really," said the former U.S. Amateur champion. "I've got to be honest, I didn't think I'd win in my first year. I just wanted to keep my card and give myself another year on Tour, and just try to gain a lot of experience over the year.
"The Ryder Cup is not something I'm focused on. It's just in the background. I'm just trying to play golf and work hard to keep improving and keep doing the right things. The rest will take care of itself.
"It's still weird to say that I've won. It's been busy since and a few more doors have opened. It meant a big jump in the world rankings, and the aim is to finish the year inside the top 50."
If he keeps playing as well as he has played in 2015, we would be pretty confident that he will be on the plane. Poulter may be our Ryder Cup talisman, but he may well be the one struggling for a place, unless he gets a Captain's pick.