News
Sep 26th, 2015
Porsche European Open Day 3
Jaidee and Edberg storm up the leaderboard
Words: Daniel Owen Photography: Getty Images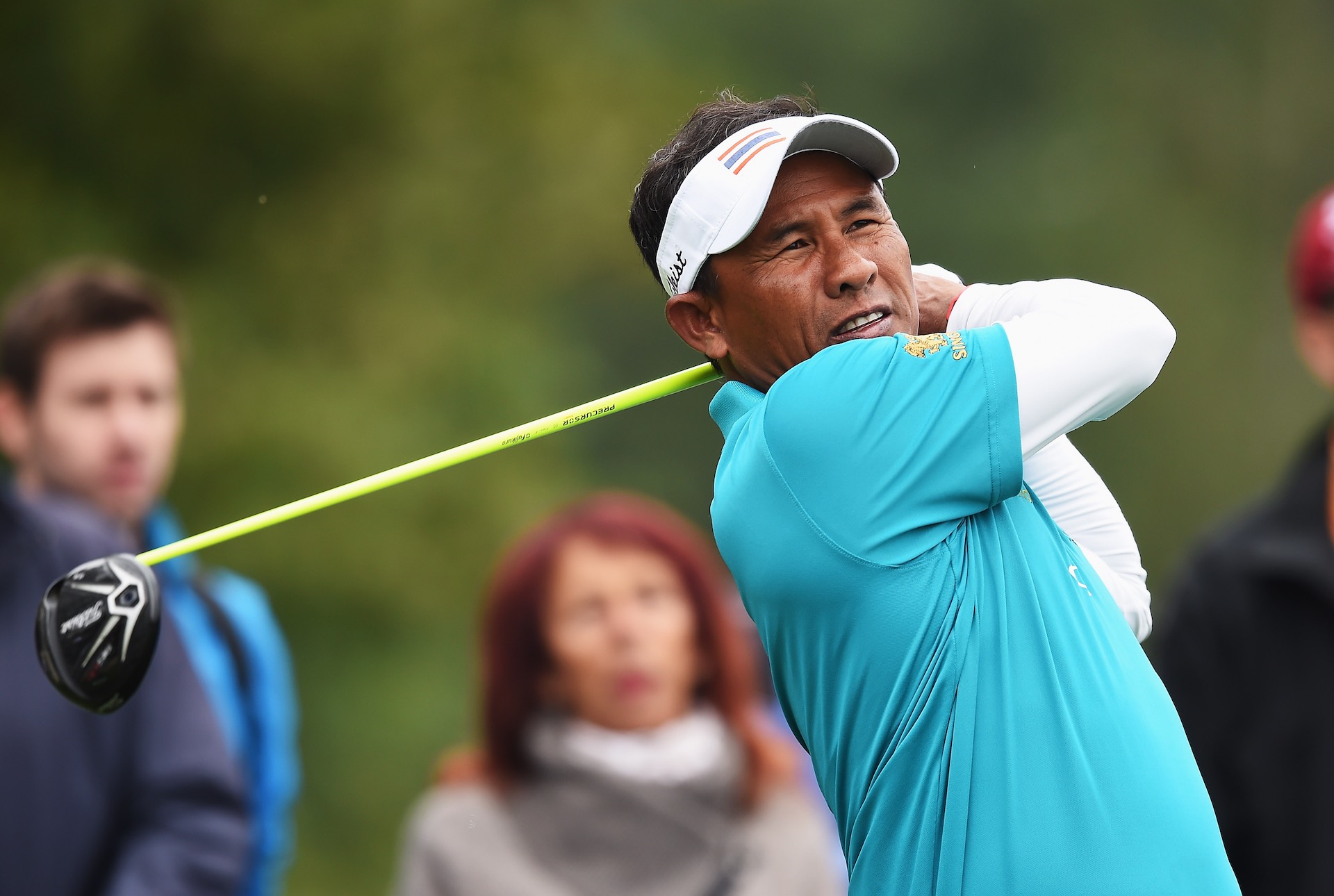 Thongchai Jaidee stormed through the field with a seven under 64 to take the lead at the Porsche European Open. We hand't mentioned the 45 year old Thai player once in our roundups before today, as he zoomed 14 places up and through a crowded leaderboard at Golf Resort Bad Griesbach.
The 45 year old made eight birdies and a bogey in his third round.
"I played solid all three rounds but today I putted much better," said Jaidee.
"You have to have good tee shots here as the greens are tricky. I enjoy playing this course and my game is good right now.
"I'm confident and I hit a lot of good shots. The course is not very long so being in position is important.
"I've been confident with my irons and I've got a good score. Seven under is very good for me today - I've not had seven under for a long time."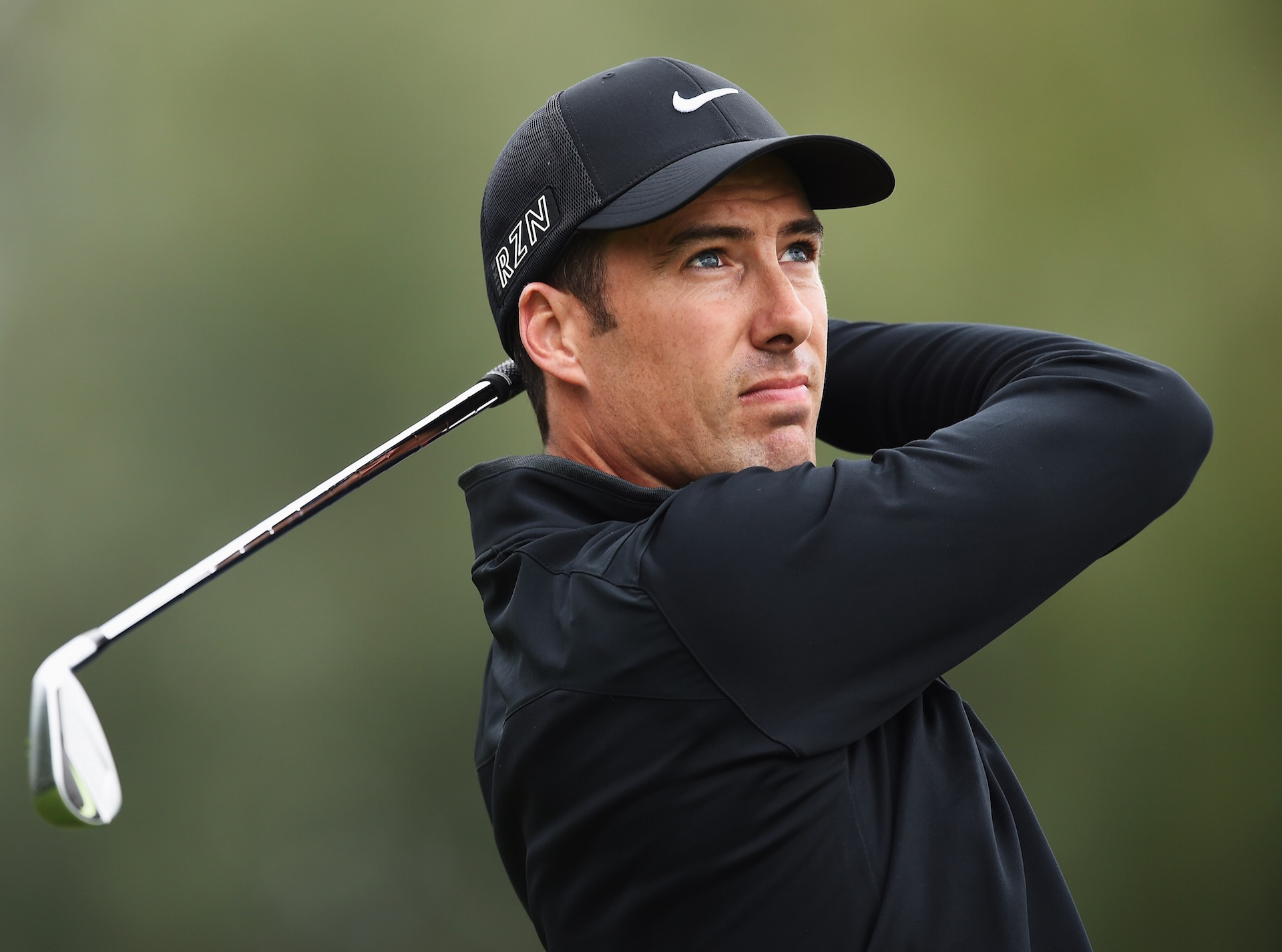 Overnight co-leader Ross Fisher had the lead at 14 under on his own until bogeying 15 and 16. "I felt like I played really well for 11 holes and had It under control," said Fisher, who won this event in 2008 at the London Golf Club.
"Then I had a loose tee shot on 12 and couldn't go for it in two, but still had a chance for birdie and then 16 was a poor tee shot, and I was unlucky with the lie. That was the tough one missing the green from that distance – it was criminal. I shouldn't be doing that.
"It would mean a lot to win this trophy again. It's great that the European Open is back on the schedule."
Our man Stormy was also 13 under until making a splash down 18.
"I was a bit disappointed to finish with a bogey on 18 but the way it panned out, it wasn't a bad bogey in the end.
"It would mean everything to win. I've done well in European Open's in the past. A close friend of mine, Kennie Ferrie, managed to win it in 2005 and I finished second so it would be good to bring it back to the North-East."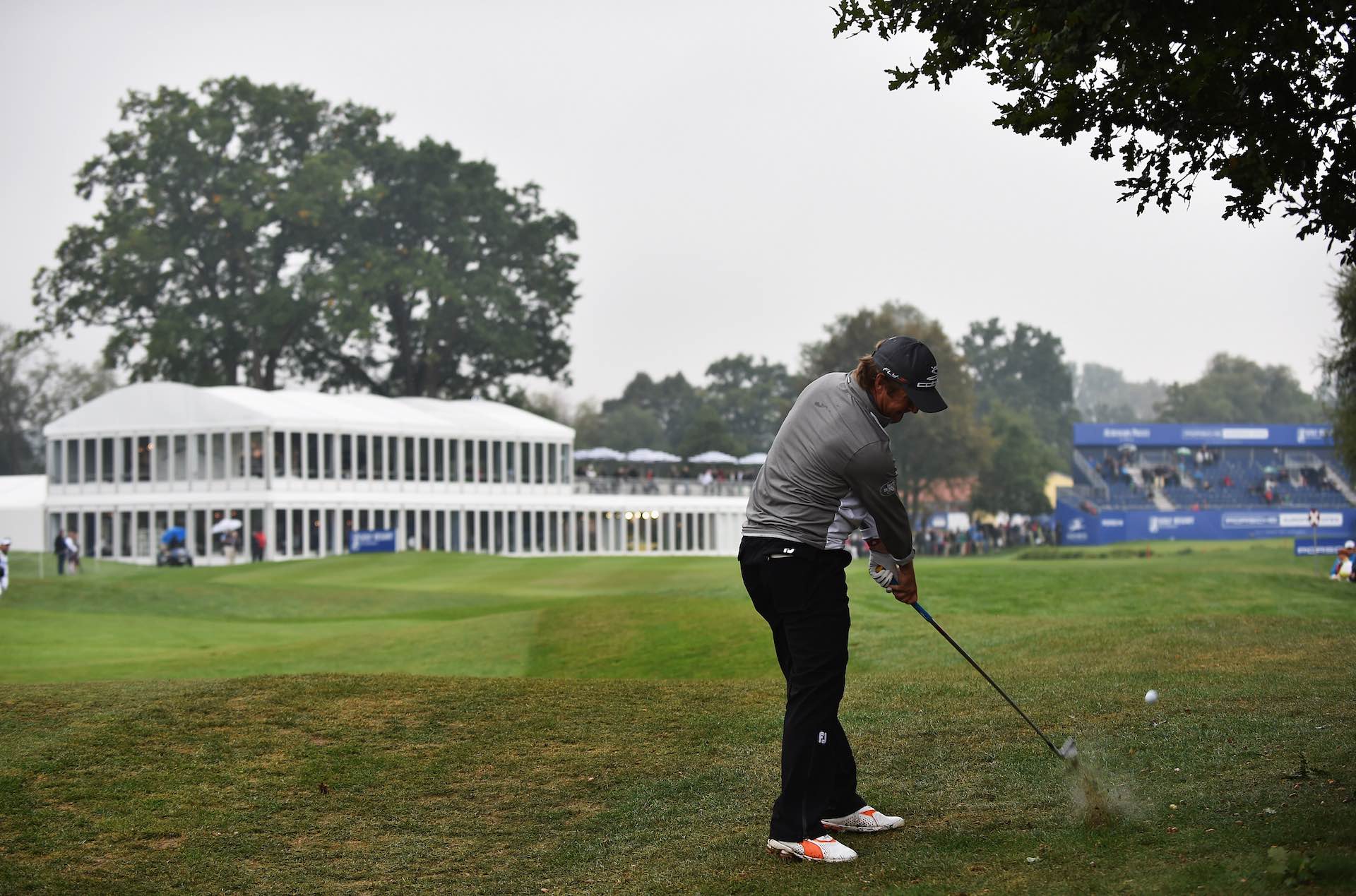 Finally Pelle Edberg continued his recent form, shooting the round of the day with a 63. At one point the Swede made five birdies on the spin, coming back in 30 to scream to the top of the leaderboard. With a second and a fourth in recent events, don't be surprised to see Edberg, one of the longest hitters on the European tour, to the step up and get the job done.