News
Sep 16th, 2016
Police let thieves get away with stealing golf balls
Owner of Manor Golf Club in Uttoxeter 'flaberghasted'
Words: Tim Southwell
It seems as if the police are giving green light to thieves who drive into your golf course in the dead of night and relieve your lakes of golf balls.
A couple of thieves travelled 70 miles from Barnsley to the Manor Golf Club in Uttoxeter, drove right past the owner's house, put on wet suits and relieved them of their lake balls. What's more, when they were caught in the act, no action was taken by police.
A Staffordshire Police spokesman said: "We got a call at about 10.15pm to report a vehicle on the property. We attended and found two males occupants in wet suits and a large quantity of golf balls in their car. No further action has been taken as, fundamentally, the balls were returned."
Right, so by the same token I can break into Fort Knox, relieve the US Government of all their gold, get caught red handed and get let off with a bit of finger wagging, if I give it back?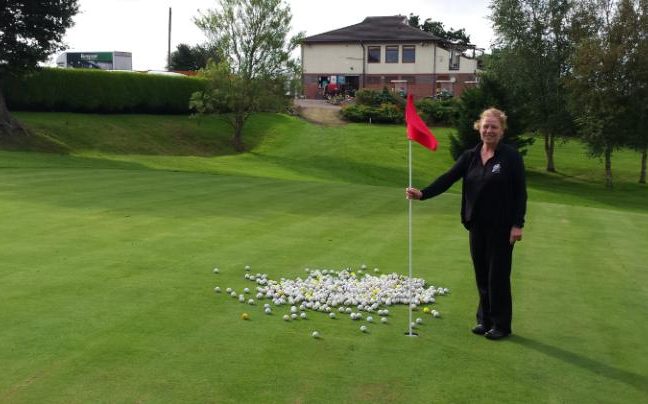 Sarah Bathew, 50, runs the Manor Golf Club in Uttoxeter, and has quite reasonably questioned how things went down at her golf club in the 10 hours that followed her phone call to the police, after spotting the suspicious vehicle at 10.15pm Monday evening. Ms Bathew believed someone was trying to break into her machinery shed. But when officers called her the next day, she heard how two men had used diving equipment to collect hundreds of golf balls from the course's lakes.
Ms Bathew, who has run the £600-a-year golf club for the past 12 years, said: "It's completely bizarre. I was on my own in the house, which is on site when I saw this car drive past. I watched it a while and then it disappeared which I couldn't work out because it's a dead end.
"I called the non-emergency number and the police came out and had a look around but couldn't find them. They told me to go to bed and it wasn't until the next morning that an officer called and said they found them in the lake and they had 800 balls to return to me.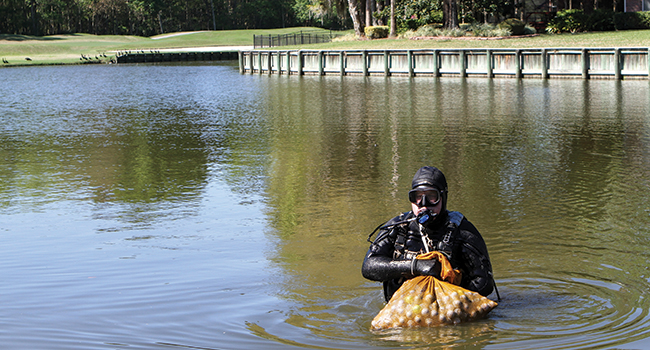 "I couldn't believe what I was hearing. Apparently they were there all night with wetsuits, flippers and snorkels. They even had the audacity to call me the next morning and say 'can we have our balls back please?' I was gobsmacked. They had travelled all the way down from Barnsley, so its obviously something they go around doing a lot."
It is believed the thieves had stolen the balls – which can fetch 60 pence each –  in order to sell them online.
Ms Bathew added: "The police didn't take any further action because they returned the balls. But they didn't confiscate their diving equipment so they will probably go and do it again somewhere else. We sell golf balls for 60p, so if they were selling them for 50p that's £400 worth of balls they had. They've probably got quite a lucrative little business going there."
TAGS: Lake Balls, Latest, News, 2016, Golf Ball