News
May 8th, 2018
Peter Millar collaborates with Hari Mari
For the ultimate flip flop
Words: GolfPunk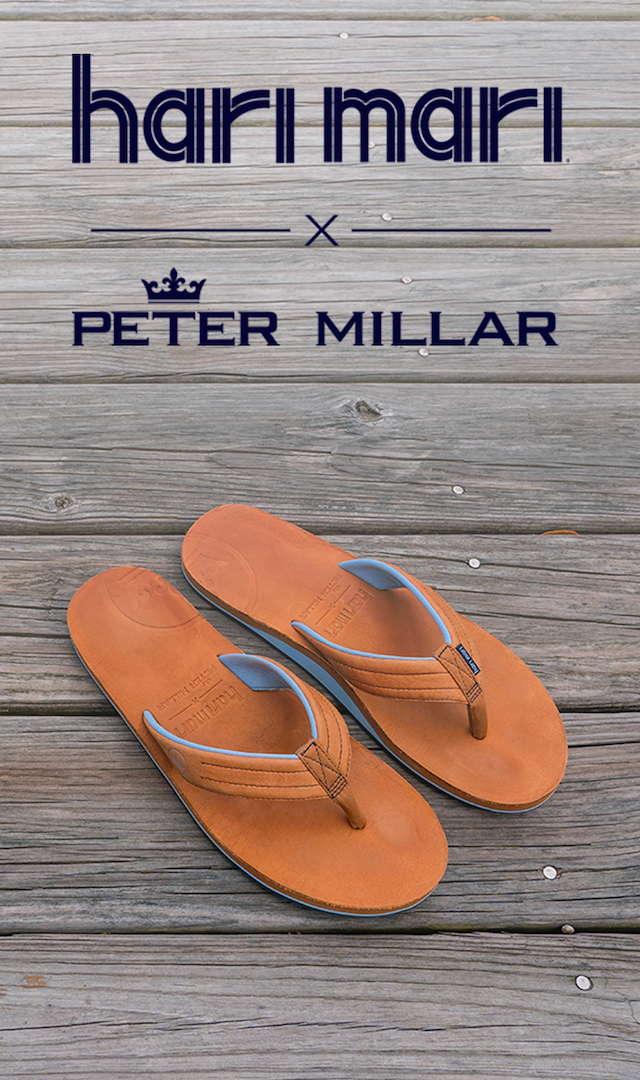 Partnering with the leading maker of luxury flip-flops, Peter Millar is introducing the Hari Mari x Peter Millar collaboration.
Hari Mari's renowned vision for aesthetics, design quality standards and commitment to simplicity, colour and innovatively engineered comfort, has made the brand the ultimate standard in the world of flip-flops.
In addition, the company donates 1% of all flip-flop sales to support kids and their families battling cancer—with donations specifically ear-marked for pediatric oncology and hematology centers helping families regardless of their financial situation.
Hari Mari x Peter Millar flip-flops are constructed from premium USA-made Horween leather. For over 100 years and five generations, Horween Leather Company has maintained their tradition of excellence in order to produce the world's best leather products.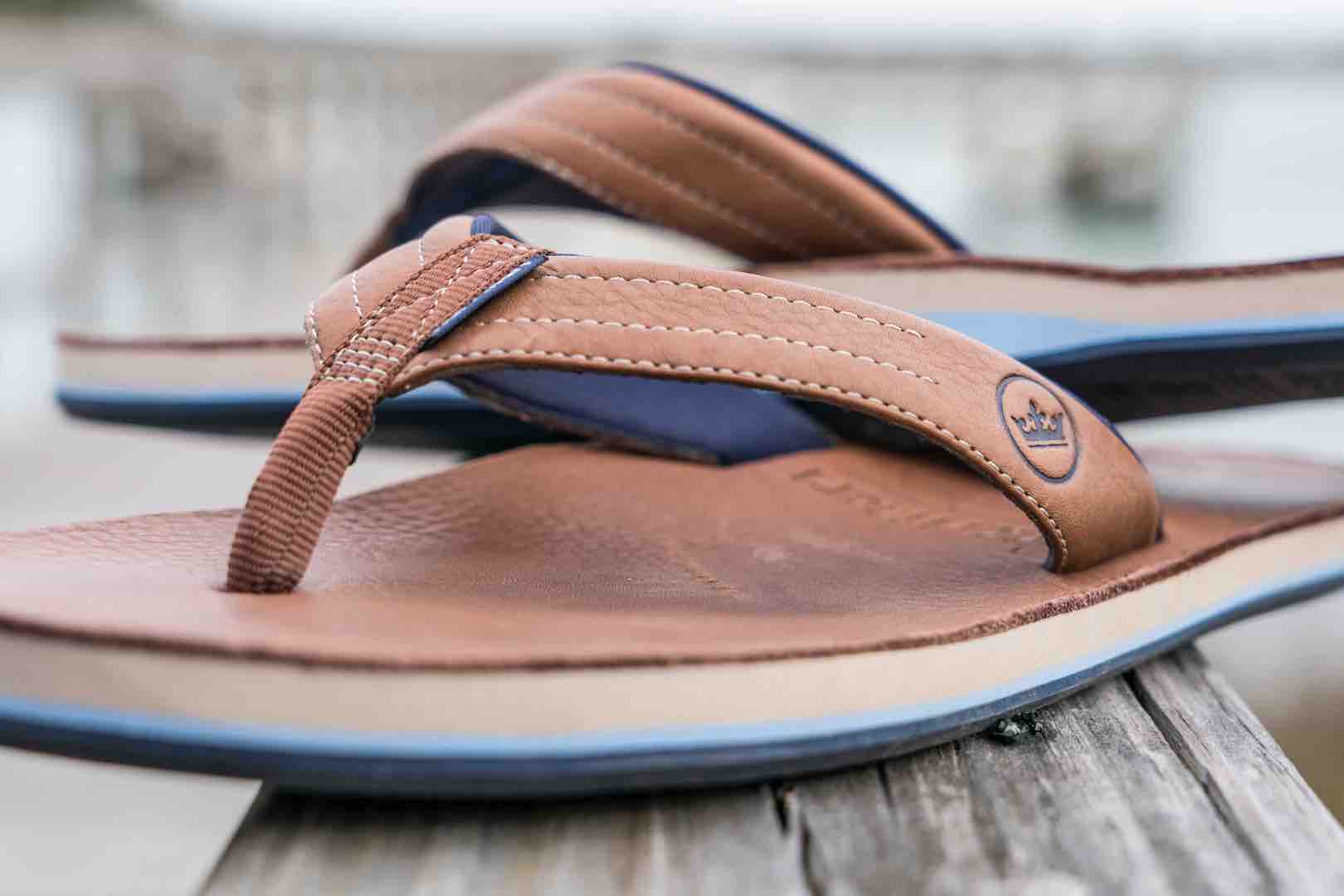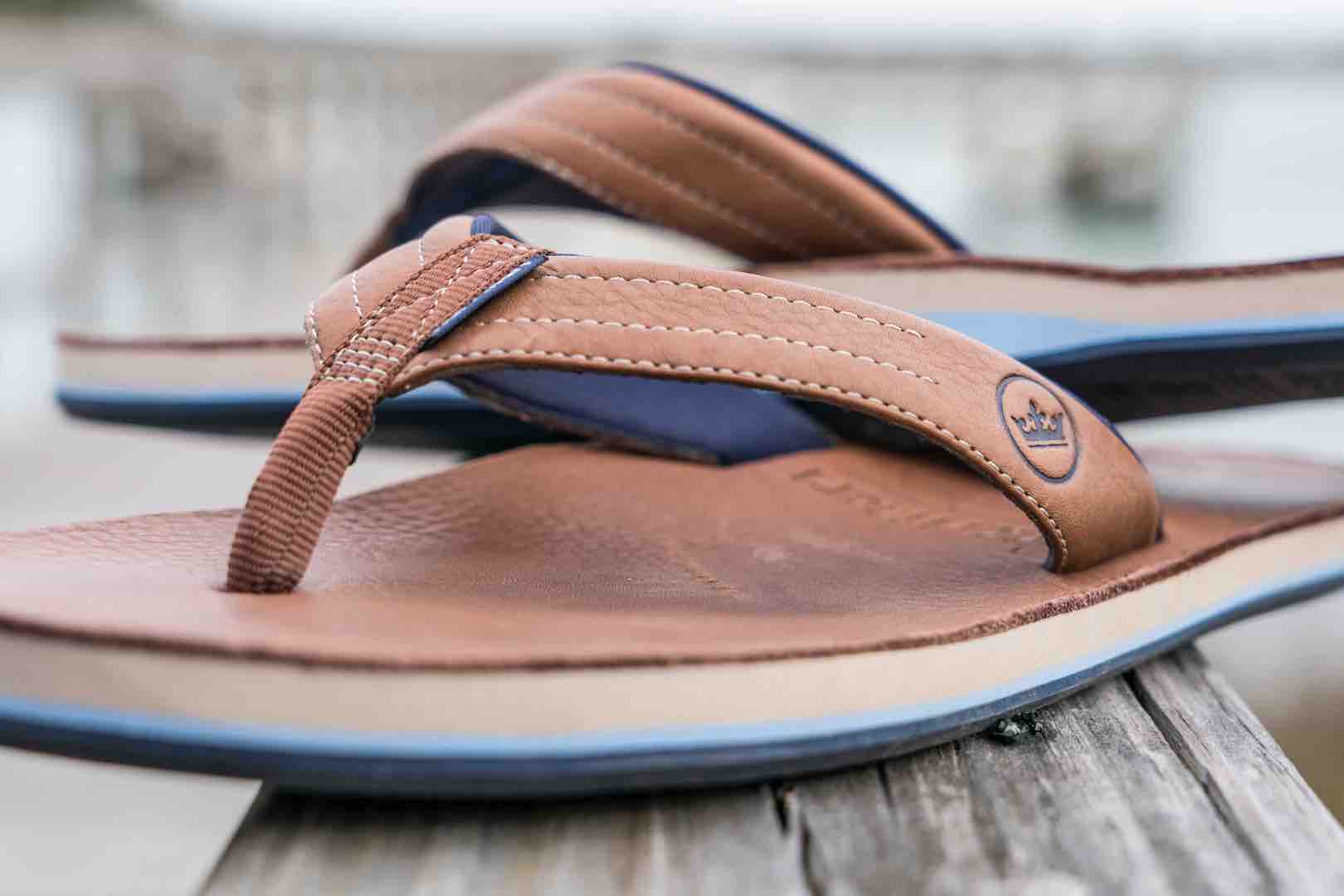 These exclusive collaboration flip-flops feature neoprene-lined, memory foam-filled toe posts and straps to eliminate break-in periods and provide a customized fit; they're also designed with thin, lightweight, soft-squeeze memory foam-filled midsoles for support, mobility and comfort, as well as an exclusive heel cup design and non-marking, boat-safe, carbon-free rubber outsoles.
"When we set out to create the ultimate Peter Millar sandal, we had very specific goals in mind," said Peter Millar Vice President of Design and Merchandising, Jason Cater. "We wanted to collaborate with American brands that stand for authenticity, quality, and craftsmanship. This led us to Hari Mari, a premier footwear innovator at the forefront of their craft, as well as Horween Leather Company, one of the finest and most respected tanneries in the world."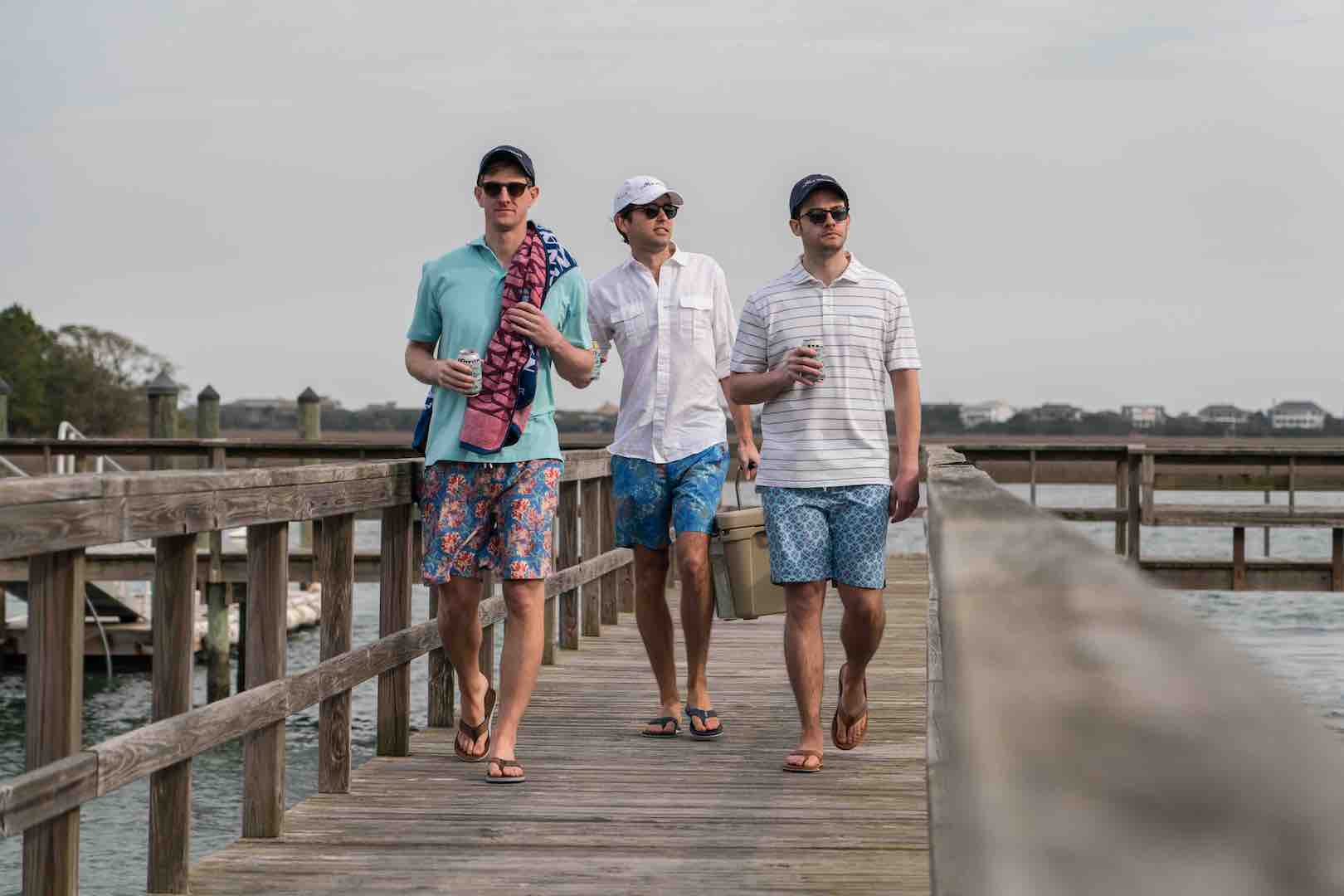 For Cater and the Peter Millar brand, it was also important to continue to create innovative products with details that would exceed the Peter Millar customer's expectations. "When developing this new collaboration we wanted to partner with brands where commonalities existed through creative vision, a passionate design prowess, and most importantly, strong company values," emphasized Cater. "At Peter Millar, we can't imagine a company more aligned with these core competencies than Hari Mari, and it was a real pleasure and privilege to share this experience with their incredible design team."
"Constructing a premium flip-flop worthy of the Peter Millar brand, its iconic stature and classic styling is a huge honor for Hari Mari," said Jeremy Stewart, Hari Mari Founder. "An honor made even better by the collaborative experience of working side-by-side with Peter Millar's beyond-talented team on all aspects of the sandal, A to Z!"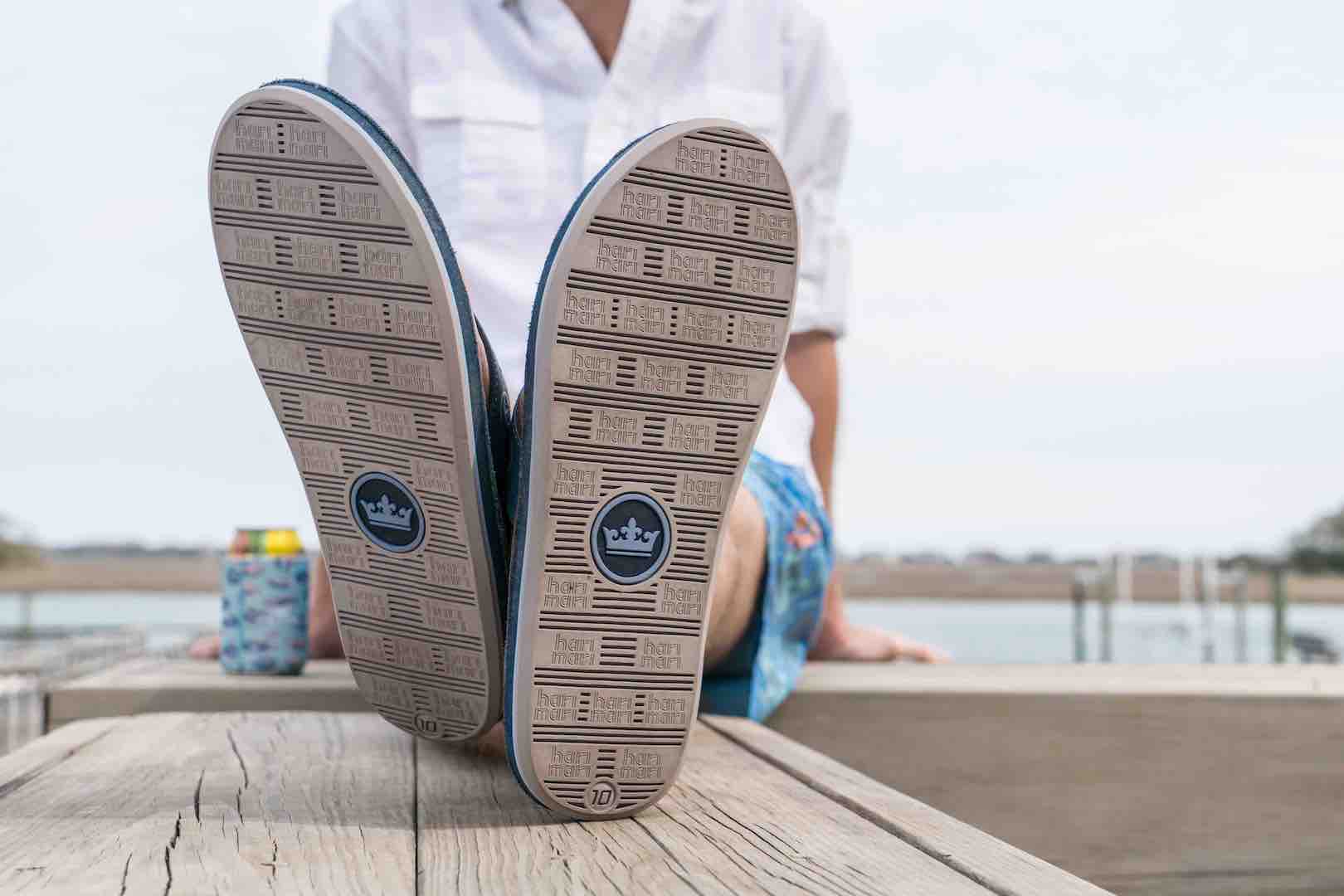 Hari Mari X Peter Millar sandals will be available in Peter Millar retail stores and online at PeterMillar.com and HariMari.com starting early May, 2018 and available through Peter Millar wholesale partners in Autumn 2018.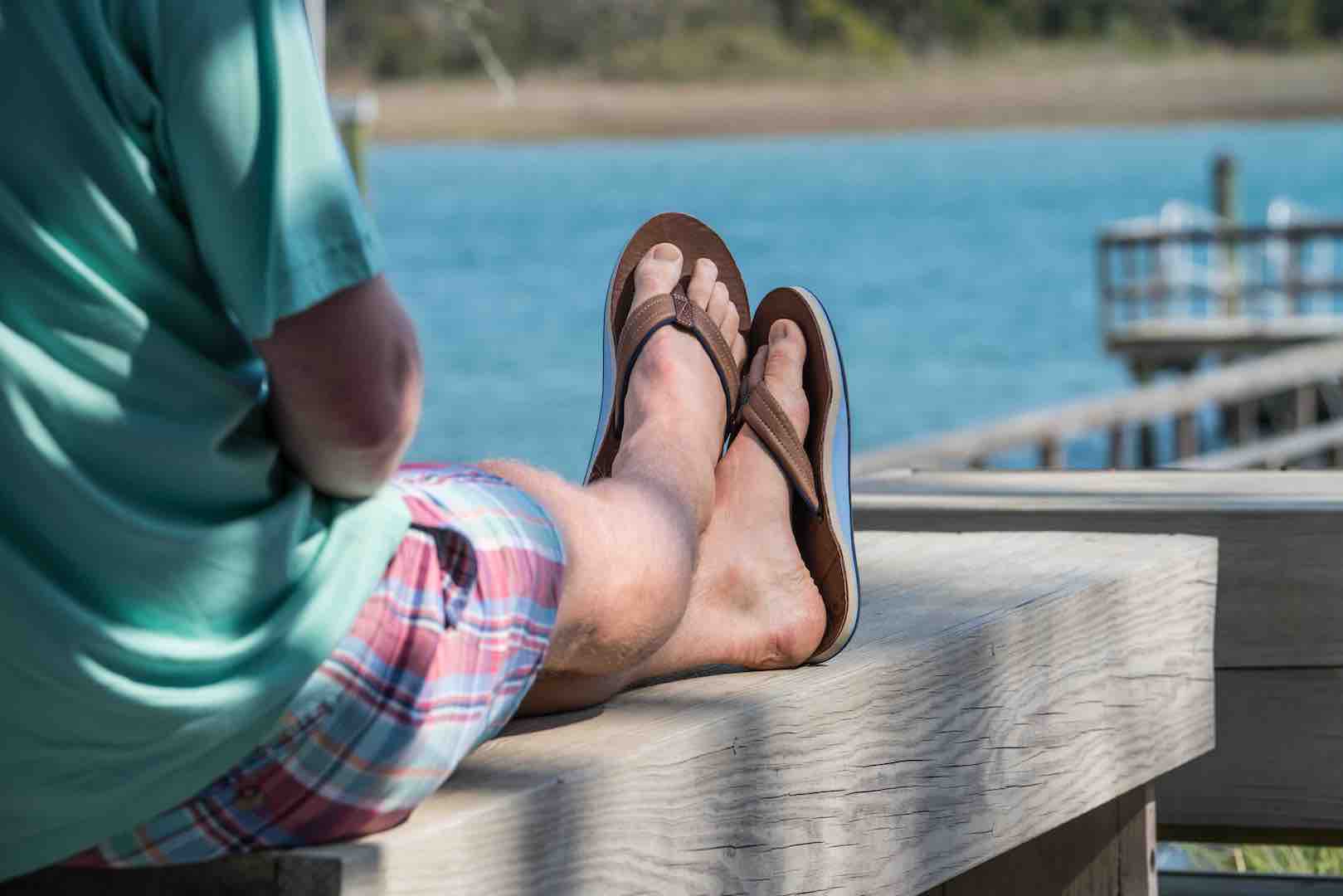 You might also like:
GolfPunk Magazine Issue 2: Read FREE here!! WIN an amazing golf break at the legendary Kulm Hotel in St.Moritz PLUS a 4-Ball at top European course Monte Rei.