News
Apr 22nd, 2016
Paul McGinley gets the bigger Olympics picture
And why the likes of Scott and Oosthuizen don't
Words: James Greenwood Photography: Getty Images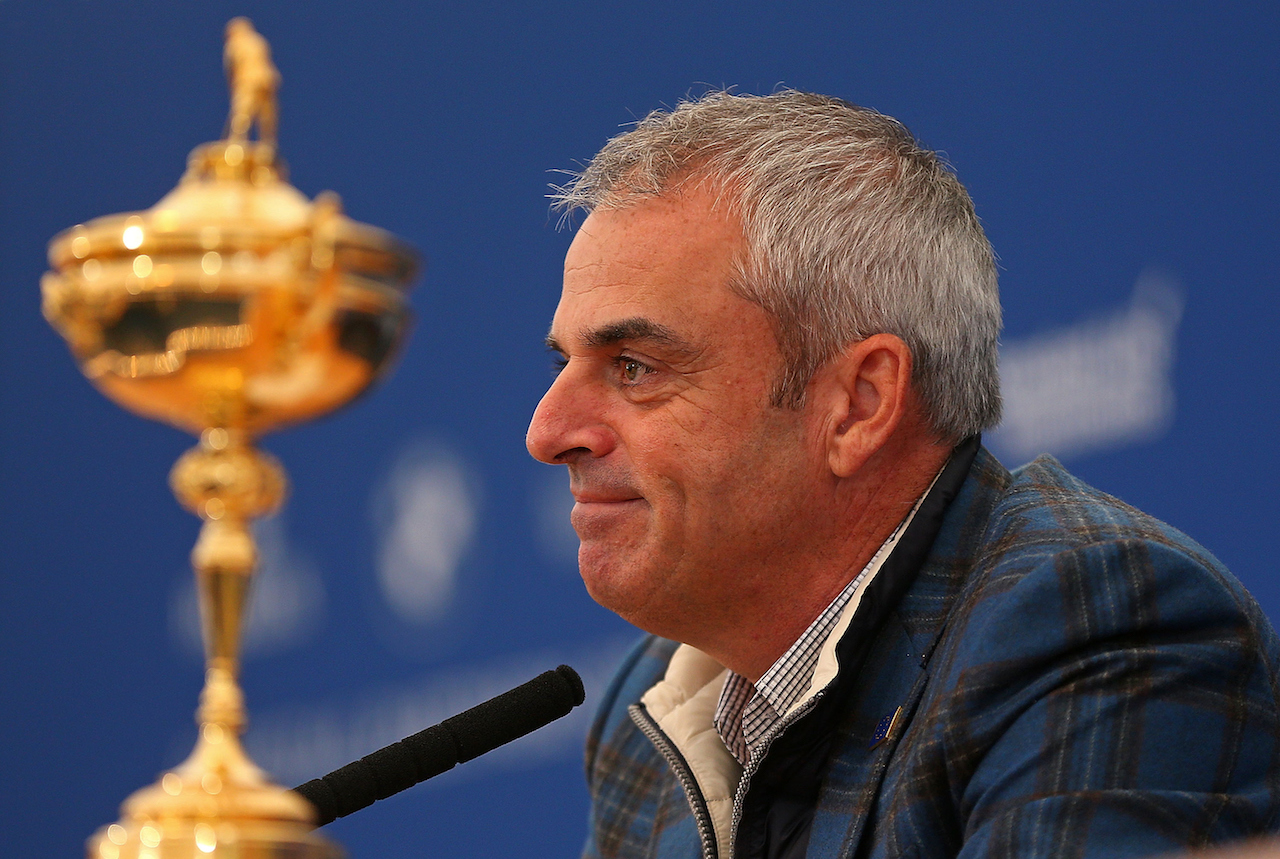 Paul McGinley was happy to quote a piece he had written in support of the Olympics on hearing the news that Louis Oosthuizen had joined Adam Scott's boycott of the Olympics.
"No matter how successful a golfer may be and how many majors he may have won, the majority in the world's population could not name golf's four majors. But they know what a gold medal at the Olympics stands for," McGinley read.
"It is easy to dismiss golf as an Olympic sport and at the same time belittle the value of winning a gold medal compared to winning a major. To do so leaves one open to stand accused of being insular in a sport that is often seen this way. Are we happy with this stereotyping or do we want to be a part of breaking down and demystifying this great game of ours?"
McGinley went on to explain why it's important that golf is part of the Olympic movement.
"We are now being offered the opportunity to showcase golf at the biggest, most watched sporting occasion in the world and are somewhat reluctant to use this chance to further promote the business that many of us make a living from. Why?
"Let's look at the big picture for a moment and broaden our horizons and views. It is not just about you. It is about representing your country. It is about all those emotions we all experience sitting around watching Ireland."
Another former major champion, Fiji's Vijay Singh, also announced he would skip the Olympics, citing concerns over the Zika virus, which is a bit of a surprise as he's 53 and hardly likely to be pregnant!
The International Golf Federation (IGF), which also serves as the International Olympic Committee's recognised International Federation for golf, issued a statement following the announcements from Scott, Singh and Oosthuizen.
Peter Dawson, President of the IGF said: "The IGF understands the challenges players face in terms of scheduling this summer and it is regrettable to see a few leading players withdraw from this year's Games.
"The Olympics is the world's greatest celebration of sport and it is exciting and appropriate that golf features in its programme again. Real history will be made at this year's Olympic competitions and it is our belief that the unique experience of competing will live forever with athletes that take part."
We're amazed that the likes of Scott and Oosthuizen don't get it, and won't break their schedules to be part of something far bigger than themselves. It's their call, but we just think they are missing out big style and failing to champion their own game.
For more on the Olympics and why Melissa Reid thinks it should be a mixed event click here or on the image below.