News
Jun 22nd, 2018
Paul Casey leads the Travelers Championship
By four shots! Come on PC!
Words: GolfPunk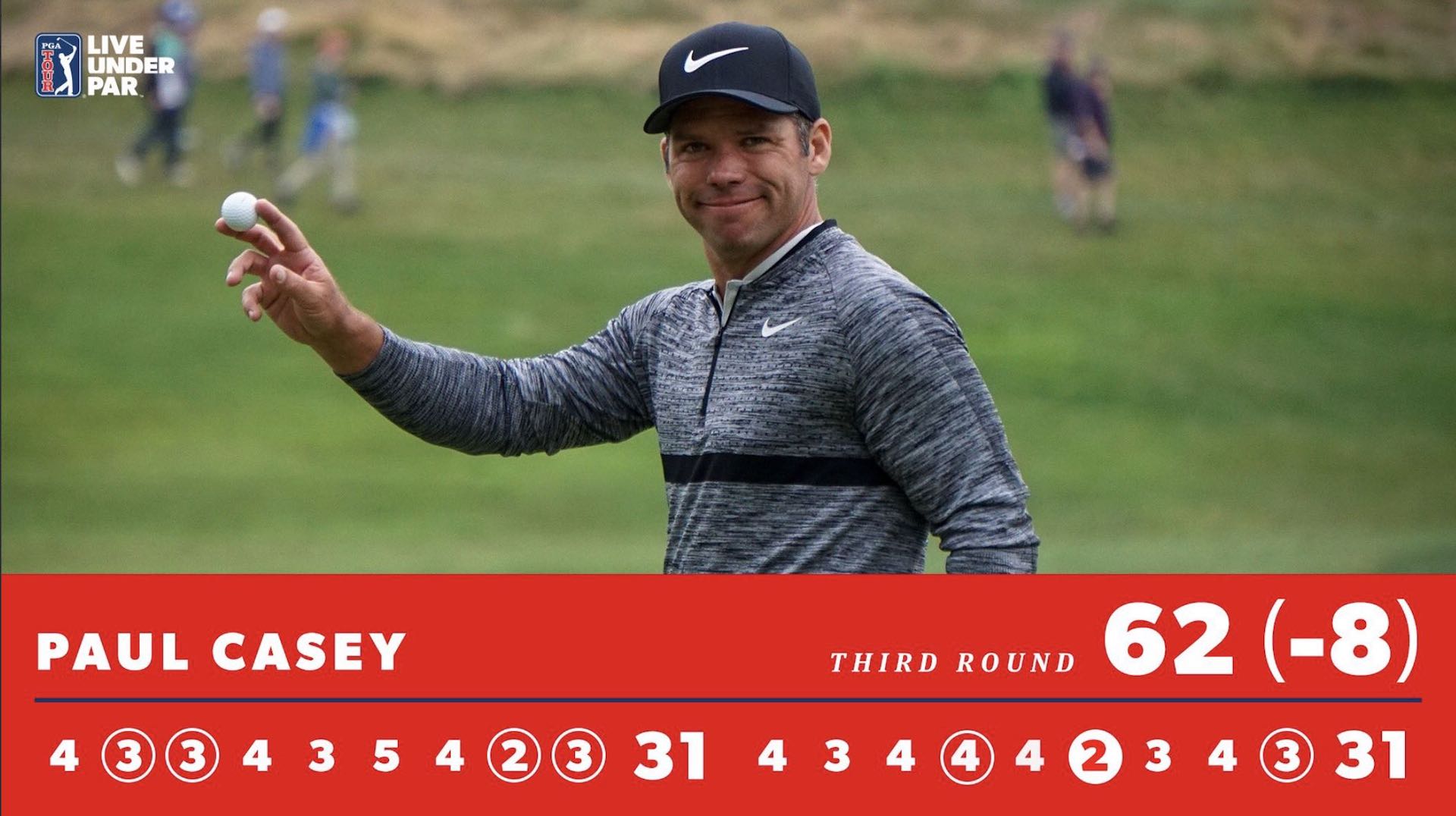 Paul Casey has shot the lights out at the Travelers, going properly low with a magnificent 62 to take a 4 shot lead over Russell Henley.
He may have started the day back in fifth place, but PC was in fine form on moving day at the Travelers and knocked it around to card a 62 and take a four-shot lead.
PC charged through the front nine with four birdies, and not a single dropped shot, to make the turn with a 31.
And he came back in with another 31, which included two birdies and an eagle on the par four 15th. This was perfect golf from PC and must put him into the driving seat for automatic European Ryder Cup qualifying.

Our man on the ground, Anthony Pioppi, talked with PC about his caddy Johnny McLaren.
"I know he has my back in all situations and I've got the utmost confidence in him. Whether it's the simple task of doing some numbers, doing some calculations on picking a club, all the way through to light-hearted moments. He was giving good banter with the crowd on 16 tee, giving somebody a hard time for being a Man United fan, even though he's a Man United fan and he failed to mention it to the guy that he was giving grief to. Yeah, he's got it all and he's one of my best mates, so it's a pleasure as well."
Asked if he believed it's his time because he's played it so well, PC said no. "It's just a process. I like the golf course and I play it well."
He hit 18 greens in regulation for the third time in his PGA Tour career.
"It was clinical. I did everything that I wanted to do. Johnny and I had a game plan and we followed it to a T."
On 15th, which he drove, the two vacillated between a hybrid, which had put in the bag for the week, and a 3-wood. He hit his 3-wood and then hit it again on 17.
"It was my decision. I'm not giving Johnny credit," Casey said smiling.
PC won the Valspar Championship, and now is in pole position to win the Travelers. Ryder Cup must be in his mind, and this could be one big, bold step to getting there without the need for a Captain's pick.
https://twitter.com/PGATOUR/status/1010634703735439360
Related:
Issue 3 of GolfPunk digital magazine out now. Read here.
TAGS: Paul Casey, The Travelers, Tournaments, Players, News, 2018