News
Dec 6th, 2016
Paige Spiranac speaks out on cyberbullying
Ahead of the Omega Dubai Ladies Masters
Words: John Dean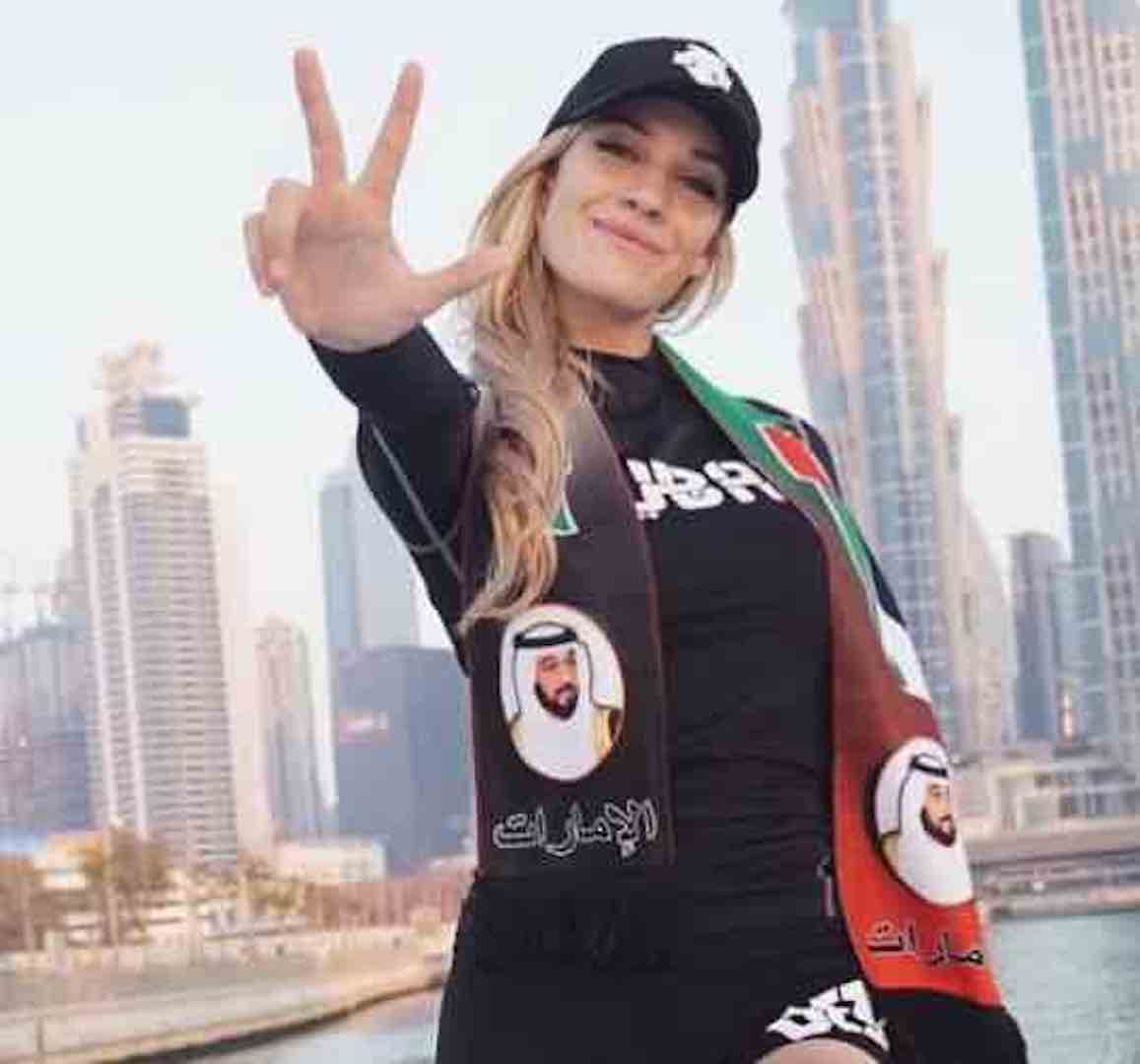 Paige Spiranac has opened up on the cyber bullying that made her question giving up the game of golf after making her debut in a professional tournament at last year's Dubai Ladies Masters.
https://www.youtube.com/watch?v=5oAf0Jc7OcE
Paige was invited to play in the UAE thanks in part to her impressive following on social media.
Having built up a huge fanbase on Instagram and Twitter, Spiranac experienced the dark side of social media after failing to make the cut at Emirates Golf Club.
Now Paige is back in Dubai for the Omega Ladies Masters, and she has revealed the cruel comments that caused her to suffer from depression and consider her future in the sport.
"It was really bad right after the tournament and I took about three weeks off not looking at anything," revealed an emotional Spiranac.
"The comments were extremely cruel and they attacked not only me but my parents, my family and my friends.
"A lot of golfers reached out and gave me great advice on how to deal with things but it was so hard as I was so new. I felt like I had been thrown into the fire as I didn't know how to deal with it.
"They said I was a disgrace to golf and it was really hard. I still get those comments and I still deal with it.
"To have all these people say I'm not a good golfer, or not a good person or I'm promiscuous and making these judgements about me that aren't true, it was really hard.
"After the last round in Dubai I did think about quitting golf. I thought regardless of what I shoot people will think I am terrible and I will never be good anything. So I felt like I could never win, but I love golf so I didn't want to quit."
The 23-year-old is now hoping she can raise awareness to the abuse people receive through social media and hopes that her continued presence in golf can help people who are suffering in silence.
"I struggled with depressions and I was made to feel worthless," added Spiranac. "Teenage suicide rates are up and a lot of that is down to cyber bullying.
"So if I can share my story and express what happened to me, because people don't realise how bad it was.
"People were threatening my life and saying the world is better off without me. People don't see that side of it.
"It doesn't matter how well I play this week, just the fact I am here and sharing my story and hopefully that can save someone's life. I think that is so much more important than where I finish."
Spiranac also encouraged people who have been verbally attacked online to speak to someone about the problem, rather than keep it to themselves.
"I struggled with anxiety and depression because of all the negative feedback I was getting. I want to use that experience and help people who are going through the same things," she said.
"The most important thing is to have someone to talk to. Some people are ashamed of that but you have to express that to other people.
"I want to show people that it is okay to be depressed so if I can talk to them that is really important. It is important to share these stories because no one really discusses and talks about it."
We hear you Paige. You'll never get a bad word out of us, that's for sure.
Here's Paige enjoying life in Dubai ahead of the tournament.
https://www.youtube.com/watch?v=nzzQebiKiQs
Related:
Check out Paige's latest fitness video – and then go and have a little lie down