News
Nov 27th, 2016
One of Arnold Palmer's Masters trophies in on sale
$107,181 and counting
Words: James Greenwood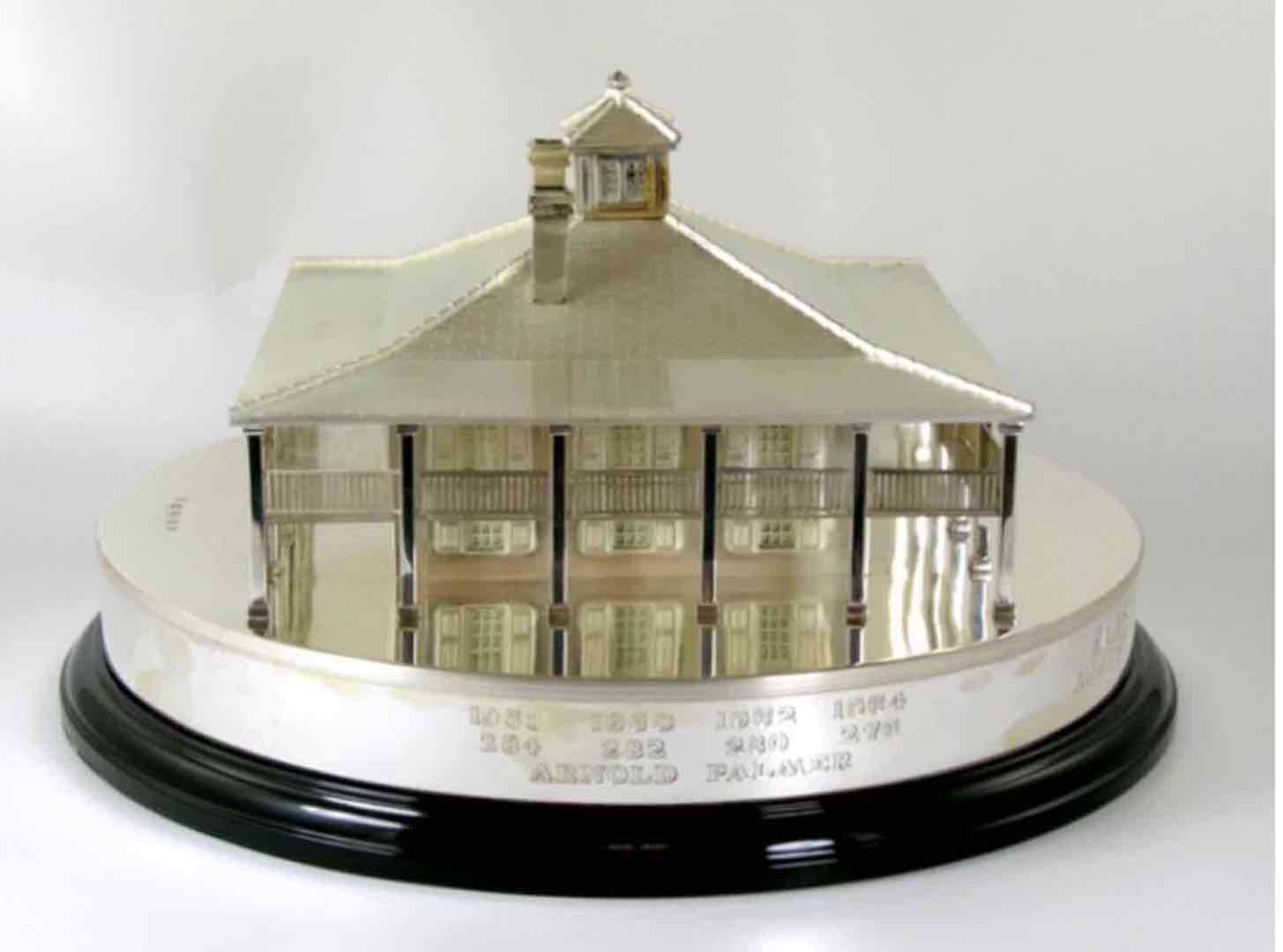 One of Arnold Palmer's Masters trophies is up for sale by Green Jacket Auctions. And as of Sunday afternoon, the bidding is at $107,181 to be precise.
In addition to a green jacket, Masters winners were given a trophy in the form of Augusta National's clubhouse.
The trophy is 13.5" wide, 6.5" tall, and weighs 20 pounds. It wasn't given out until 1993, but the tournament decided to give out trophies retroactively to all of the event's winners.
Palmer therefore received four such trophies for his victories in 1958, 1960, 1962 and 1964. All four have his name, those years, and his winning score engraved on them.
The trophy on auction was originally intended to be displayed in a golf museum that never was never built, and Arnold Palmer Enterprises owns the other three trophies.
Bidding closes on December 10th, and the company estimates it will fetch $250,000-plus. And with the weakness of Sterling, if you are a British buyer, that will cost you a pretty £200,280.46 to be precise!
Related:
Greg Norman takes the GP biscuit tin challenge