News
Jun 20th, 2016
New longest member revealed
So how many years has he been a member?
Words: James Greenwood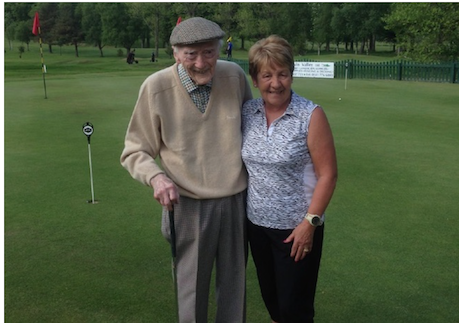 The 'World's Longest Serving Golf Club Member' title my need to go to someone else, as Kirkintilloch Golf Club now claim to have an even longer standing member than Norfolk's Geoffrey Crosskill.
This seems a little harsh given all the efforts Geoffrey Crosskill's daughter made on his behalf to secure the official title with the Guinness Book of World Records.
But facts are facts, and Kirkintilloch Golf Club has confirmed that 102-year-old Willie Cuthbert has been a member there for an amazing 90 years, having joined in 1926.
This is a full eight years more than Geoffrey Crosskill, who has been a member at his club for eighty-two years, and still pays three times a week.
Willie Cuthbert only makes it down to Kirkintilloch Golf Club about twice a year now, but he has clearly still got what it takes.
https://twitter.com/kirkintillochgc/status/738362939397246977
Related:
Click here or on the image below to read the original longest ever golf club member