News
Feb 16th, 2016
Muirfield vote to allow women members
Shock horror disgrace - The Brig speaks.
Words: The Brigadier Photography: Getty Images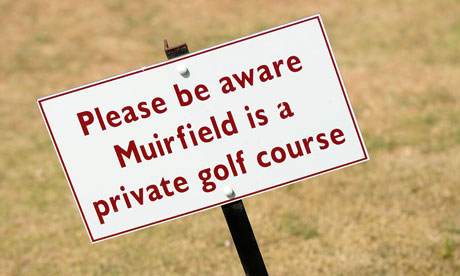 It's a bally disgrace. Muirfield is going to distribute ballots for members to vote on admitting women to the club for the first time ever.
I almost choked on my kedgeree. Whatever will they think of next? Stopping children cleaning chimneys? Allowing women the vote? Heaven forefend.
If that happens, the only male-only refuge I will have will be Troon, and they're even thinking of jumping ship to let in the ladies, much of course, as we love them – but not in the golf course. Muirfield, a bunch of turncoats I say. Where on earth am I to go for a quiet pipe and a large gin and Dubonnet in peace?
I'd better summon my batman to get Peter Alliss on the blower. Much as I hate these new fangled gadgets, they do have a use, unlike ladies on a golf course. He'll put a stop to all this modern tosh.
For more on the oldest golf course in the world which has just been been saved from clsoure, click here or on the image below.

TAGS: News, 2016, Muirfield