News
May 22nd, 2016
Muirfield accused of anti-Semitism
Lord Grade lands another punch on embattled club
Words: John Dean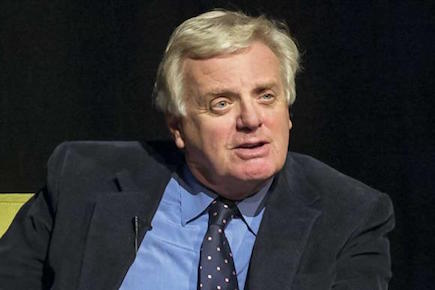 Lord Grade, the former chair of the BBC, has claimed he was once banned by Muirfield for being Jewish.
According to a report in the Sunday Telegraph, Lord Grade now "steers clear" of any golf course with a reputation for anti-Semitism after the Muirfield incident which took place in the 1980s.
Lord Grade claims he was invited to play in a foursome and was given a tee time, which was retracted when the club discovered that he was Jewish.
Muirfield has, of course, strongly denied the claims but given the global PR disaster of last week's decision it looks like this accusation will stick unless they can do something drastic to rebutt it.
Lord Grade told the Sunday Telegraph that he was invited by the late Sir William Brown, who was at the time head of Scottish Television. They were to play at Muirfield during a visit to the Edinburgh Festival in the early 80s.
Lord Grade told The Telegraph: "He rang me and said it was all fixed, and we had a tee time on a particular day. I was really looking forward to it, obviously, because Muirfield is one of those courses that every golfer wants to play.
"About a week or so later he rang again and said he needed to give them the name of my home club and my handicap, and I told him it was 17 and Coombe Hill."
Lord Grade said that Coombe Hill, near Kingston in Surrey, was well known for having a predominantly Jewish membership. This was confirmed by our Deputy Editor who played there often as a boy. He said they always looked forwards to the fish and chips rather than the usual ham and eggs at the end of the round.
There's more than an echo of Augusta National here, which did not admit its first Jewish member until as recently as the 1980's - the same period in which the current Lord Grade incident took place.
A Canadian property mogul called Leo Kolber recalls in his autobiography a mistake that he has long regretted, namely turning down an offer of membership from Augusta.
"And among the very stupid things I've done personally was to turn down an offer to join Augusta National Golf Club, where I believe I might have been the first Jewish member. ... "I'll never use it, I said, declining with thanks. Of the many things I've regretted in my life, that is near the top of the list. Later, Johnny Weinberg of Goldman Sachs and Sandy Weill of Citibank became the first Jews admitted to membership at Augusta National."
It will be interesting to see how Muirfield's Club Captain, the inaptly named Henry Fairweather, reacts to Lord Grade comments, and finds a way both of rebutting this accusation and demonstrating that there is now a strong Jewish contingency within the existing all-male membership. But maybe members of the Jewish community have not wanted anything to do with this deeply chauvinistic club?
We'd also be interested to learn about the wider racial mix of the membership. Unfortunately, these questions are now going to be asked after last week's decision, and the club's members have no one to blame but themselves. Time for Mr. Fairweather to reach for the lated edition of 'How to fix a global PR disaster', or 'Feet, and how to keep them out of your mouth.'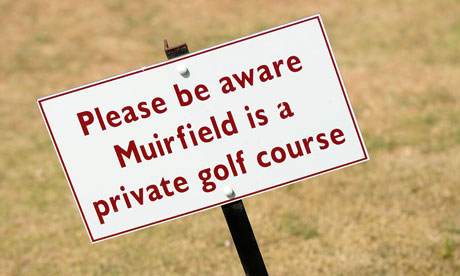 Related:
Click here or on the image below to read more about how the world reacted to Muirfield's decision