News
Apr 17th, 2016
Melissa Reid wants golf at Olympics to be a mixed event
And we could not agree more
Words: James Greenwood Photography: Getty Images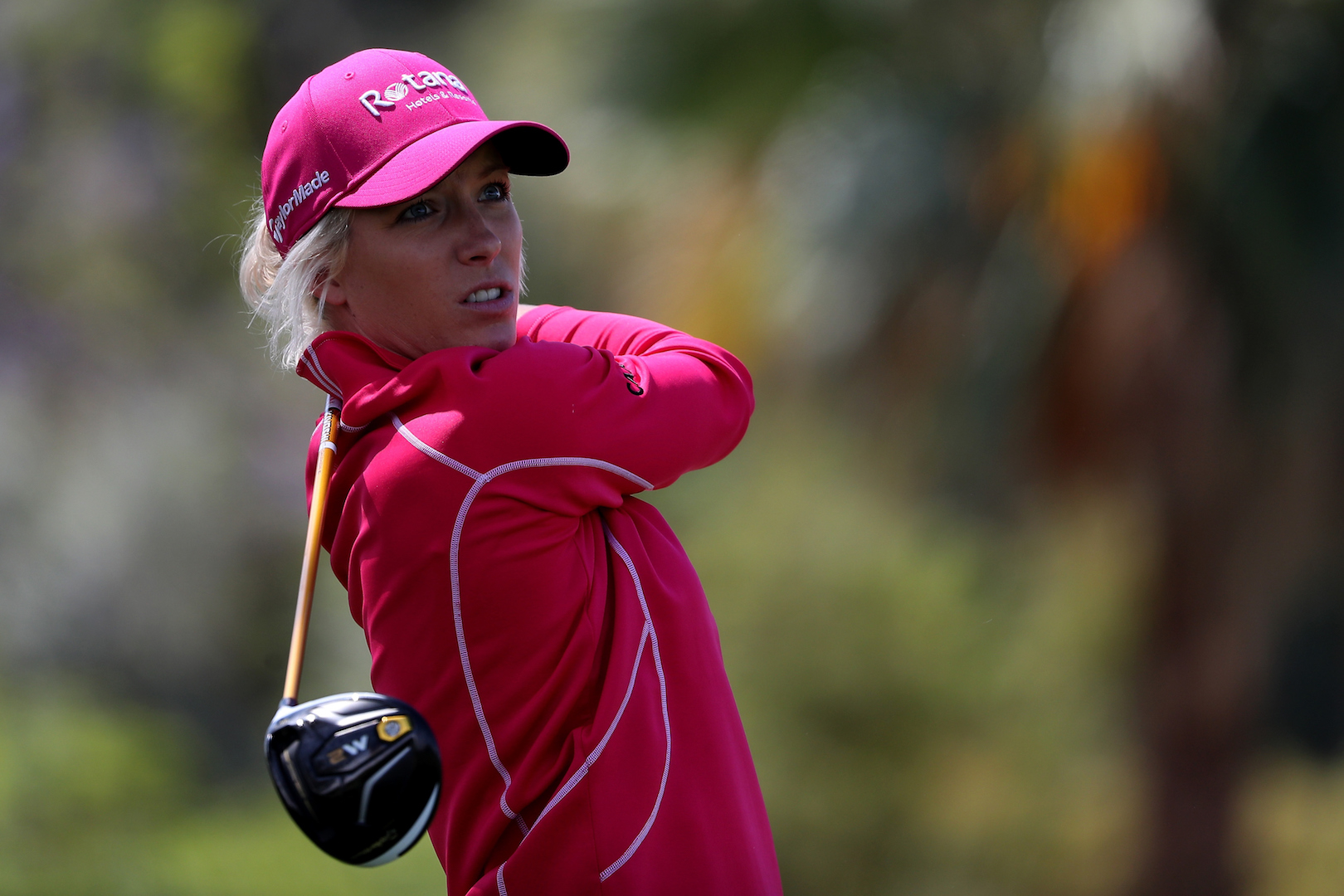 Solheim Cup star Melissa Reid believes Olympic organizers have missed a trick by not opting for a mixed Matchplay event when golf returns to the Games in August following a 112-year absence.
The 28-year-old Briton says the players would have preferred a different format to the separate men's and women's 72-hole strokeplay competitions scheduled for Rio de Janeiro. And we could not agree more.
"I just wish they would have done it in a Matchplay situation," Reid told Reuters in an interview held at Woburn, which will be staging the Ricoh Women's British Open from July 28-31.
"If it all goes well this year hopefully they will think about re-doing the format.
"Us players would love to play with the guys and to have something like a mixed matchplay would be amazing and I know that certainly all the players feel that."
Reid is still excited at the prospect of going to the Olympics.
Each team will contain two players and Reid, who is 92nd in the world, needs to overhaul 70th-placed Catriona Matthew in order to replicate her Solheim pairing with fellow Englishwoman Charley Hull (25) in Britain's Games lineup.
"I'd love to be a part of the Olympics. I pride myself on being a bit of an athlete and to be part of something as special as the Olympics would be the highlight of my career.
"I'm going to have to play quite well in the next few tournaments to give myself an opportunity to get in. I have to try and overtake Catriona but it would be amazing to be a part of the Olympic village and everything like that."
When Reid was a kid The Olympics were never on her radar: "Growing up I never thought about the Olympics, it was all about winning British Opens and U.S. Opens," she said.
"To now have that opportunity is something that certainly drives you. It's very, very exciting."
Reid said golf's Olympic comeback could be just the boost the game needs.
"Look what it has done to cycling, athletics, diving," she added. "If we have a successful Olympics it would be great for our sport.
"We need to get more young kids, and more adults as well, involved in the game. I feel that golf isn't peaking as much as it should," said Reid.
"It's a fantastic sport for people of all ages to be part of and hopefully the Olympics will get people watching who don't normally watch it and think, 'I'll give that a go'."
Reid also wants to see women's sport get more attention, both at home and internationally.
"Women's golf is moving in the right direction, women's sport in general is moving in the right direction, but it's not going as quickly as we'd like," she said.
"I think all women's sport, cricket, rugby, football ... I feel for it to excel the way everyone wants it to, we need to integrate together.
"We need to invite cricket, rugby, football, girls to golf pro-ams, they need to invite us to watch them play and maybe have a little knockabout with them and really promote women's sport as a whole rather than just individual sports," added Reid.
"That is happening a lot more than it used to. We did some work with the England cricket girls last year, which was great for both sides. That's the way women's sport needs to be approached to get the exposure that it needs."
The lack of imagination from the organisers of golf at the Olympics has been pretty woeful. But here's one development that we do welcome.
Click here or on the image below to find out what this is.