News
Oct 29th, 2016
Matt Kuchar misses out on Cadillac for hole in one
Because of the small print
Words: John Dean Photography: Getty Images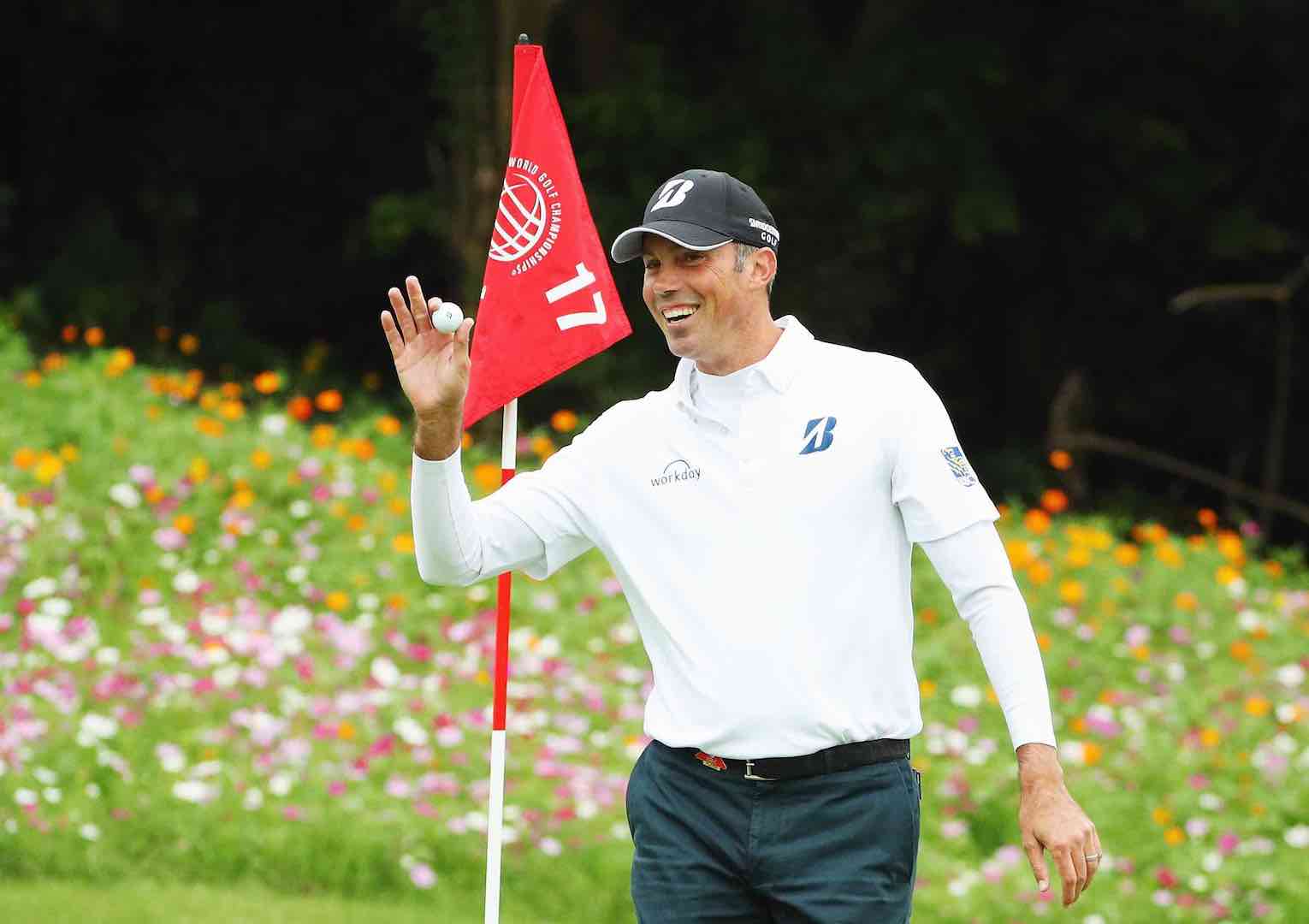 Matt Kuchar was standing on the tee at the par-3 17th hole waiting his turn to when his caddie noticed the fine print…..
The Cadillac nearby indicated that it would be awarded to whoever made a hole in one during the HSBC Champions. There was just, however, a catch.
Because the tee had been moved forward on Saturday in the third round, the hole played only 193 yards. The notice next to the car said it would not be offered as a prize on this day because the hole had to be at least 200 yards.
John Wood, Kuchar's caddie jokingly told him, "Don't worry about a hole-in-one today. We don't get the car."
"And then he makes it," Wood said.
"That was probably one of the saddest hole-in-ones I've ever had," Kuchar said. "Most of the time, a hole-in-one you're just overjoyed with excitement. But then there's a car sitting there, the most beautiful Cadillac on a tee."
"I looked down and it had a note that said something about round three and four," Kuchar said. "And I thought, 'Well, the car probably just applies for this weekend's hole-in-ones, that maybe it did not apply to round one and two. Then my caddie alerted me.
"I was teased by this beautiful car sitting there that's not to be mine."
"Unfortunately, the insurance was taken away due to the forward tee," Kuchar said.
Kuchar was playing with Henrik Stenson, and he said he took the blame. Stenson told him he was the one who recommended that the tee be moved forward because the back tee was not in good shape.
"He owes me something," Kuchar said.
Related:
Hideki Matsuyama leads at the WGC Champions