News
Dec 16th, 2016
Mark Wahlberg's speed golf
18 holes in just over an hour
Words: John Dean
The actor, producer and golf nut Mark Wahlberg can play 18 holes in just over an hour. Here's how he does it!
"I would tee off at 6 in the morning and run the golf course," Wahlberg told Golf Digest. "We'd hit a drive and then just sprint to the ball and then the [caddies] would come with the carts. We'd grab a club, hit again and then sprint again.
"We'd play all 18 in about an hour fifteen, maybe 1:20. Depended on the putting."
We all know that pace of play in the game is an issue, and we wouldn't want to have Mark Wahlberg on our tail, but this is really pushing it. We're going to have a little lie down now.
Related:
New Zealand golfer breaks record of number of holes played in a day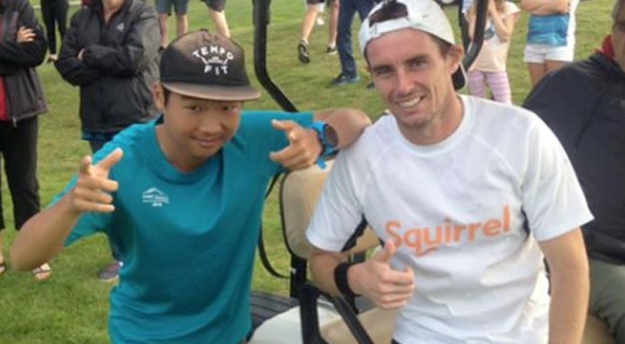 TAGS: Mark Wahlberg, Speed Golf, 18 Holes In One Hour, News, 2016