News
Aug 8th, 2015
LPGA Founder Louise Suggs dies at 91
Words: Sophie Southwell
The LPGA has announced that Louise Suggs, one of the 13 founders of the Ladies Professional Golf Association, has died aged 91 in Florida. She was one of the greatest women ever to play, with 61 wins and 11 majors.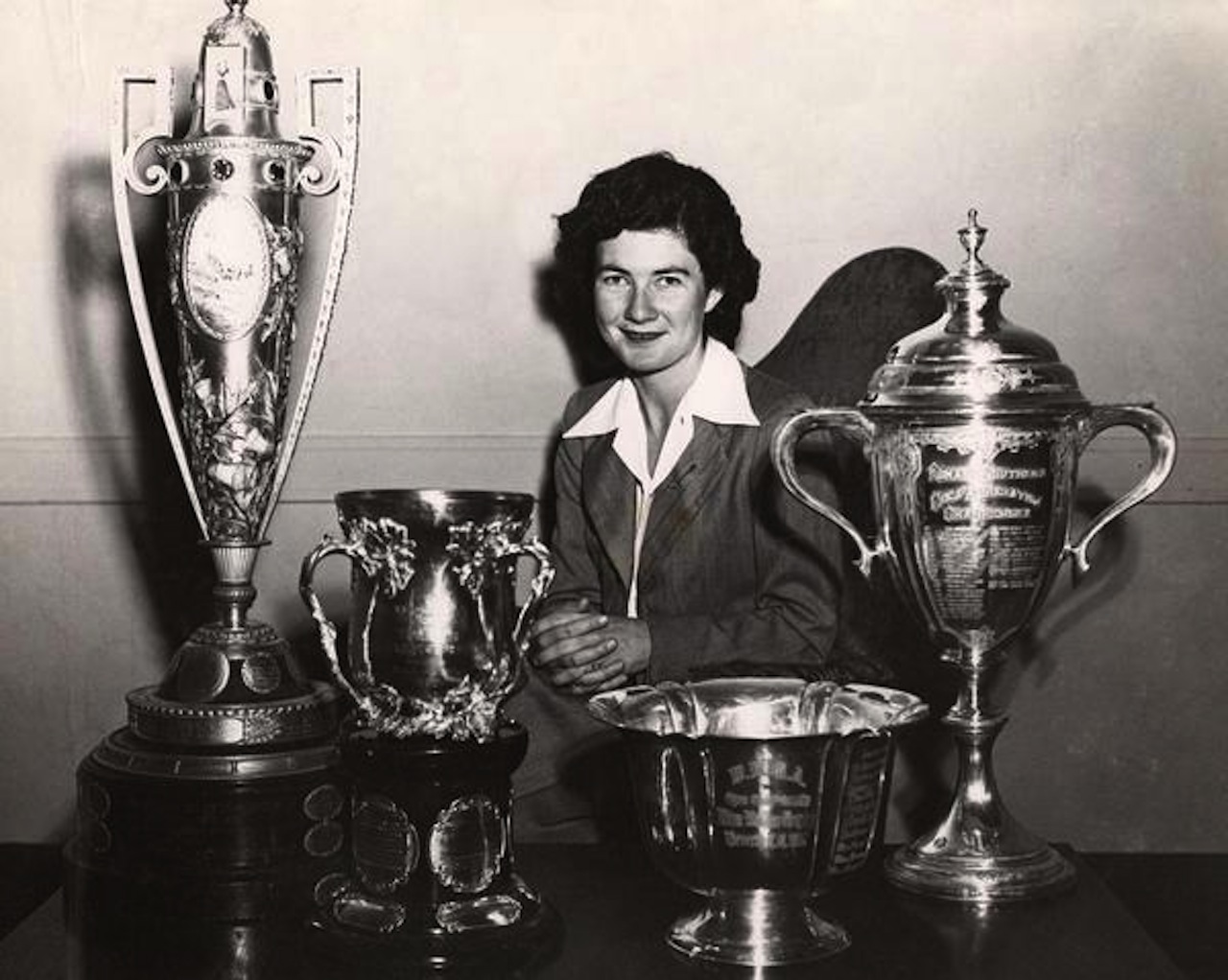 "While I have never lost a parent, the passing of Louise Suggs feels that way to me," said LPGA Commissioner Michael Whan. "Like a parent, she cared deeply for her LPGA family and took great pride in their successes. She always made time to hear my problems and challenges – her personal guidance was priceless.
"Like a parent, I think she was even more proud of the LPGA players of today than she was of her own playing results. I feel like the LPGA lost a parent, but I'm extremely confident that her vision, her competitiveness, and most importantly, her spirit will be with this organization forever."
Suggs started her golfing career as a very successful amateur, winning the Georgia State Amateur in 1940 aged 16, going on to win the 1947 US Women's Amateur and the British Ladies Amateur the following year. She finished her amateur career representing the United States on the 1948 Curtis Cup Team.
Turning pro in 1948 Suggs went on to win 58 tournaments, including 11 majors and between 1950 and 1960 was only once out of the top three in the season-ending money list.
But perhaps her greatest legacy in golf was that she was one of the founding members of the LPGA Tour in 1950. The 13 Founders were involved in all aspects of professional golf – they played, organized tournaments, established rules and by-laws and supervised membership.
"She was bound to be a winner," Ben Hogan once said of Louise Suggs and in his foreword to Suggs' book, Par Golf for Women, Ben Hogan wrote: "If I were to single out one woman in the world today as a model for any other woman aspiring to ideal golf form it would be Miss Suggs."
"Golf is very much like a love affair," Suggs once said. "If you don't take it seriously, it's no fun. But if you do, it breaks your heart. Don't break your heart, but flirt with the possibility."