News
Sep 25th, 2018
Langasque and Ballersteros are Romain Men
At Pont Royal
Words: GolfPunk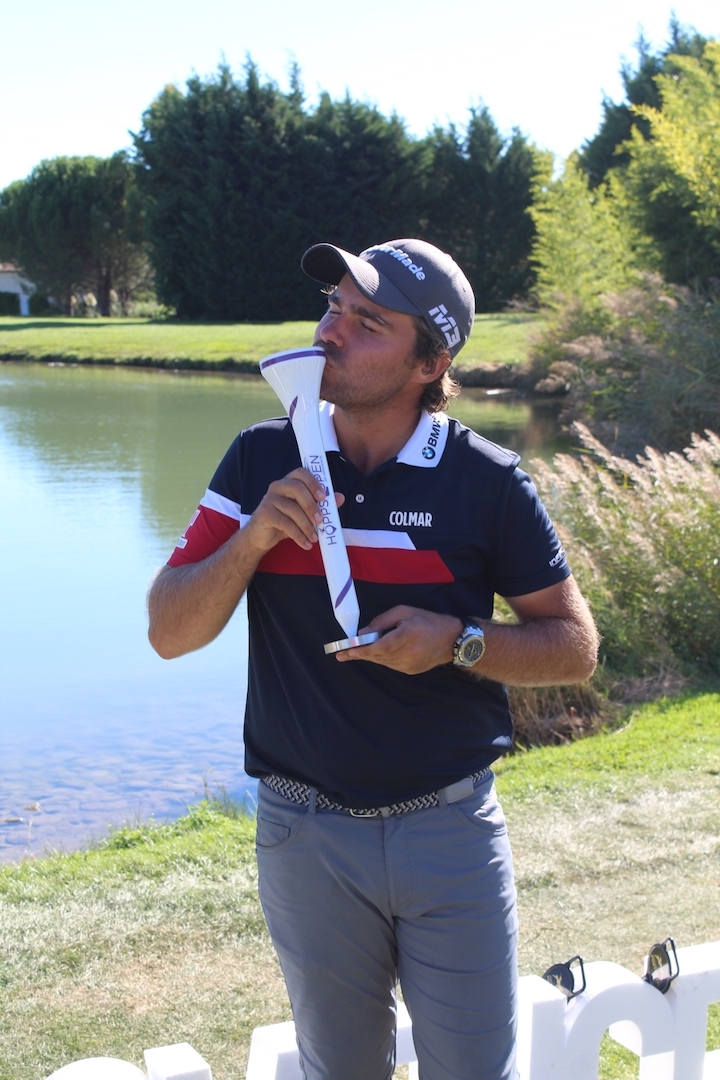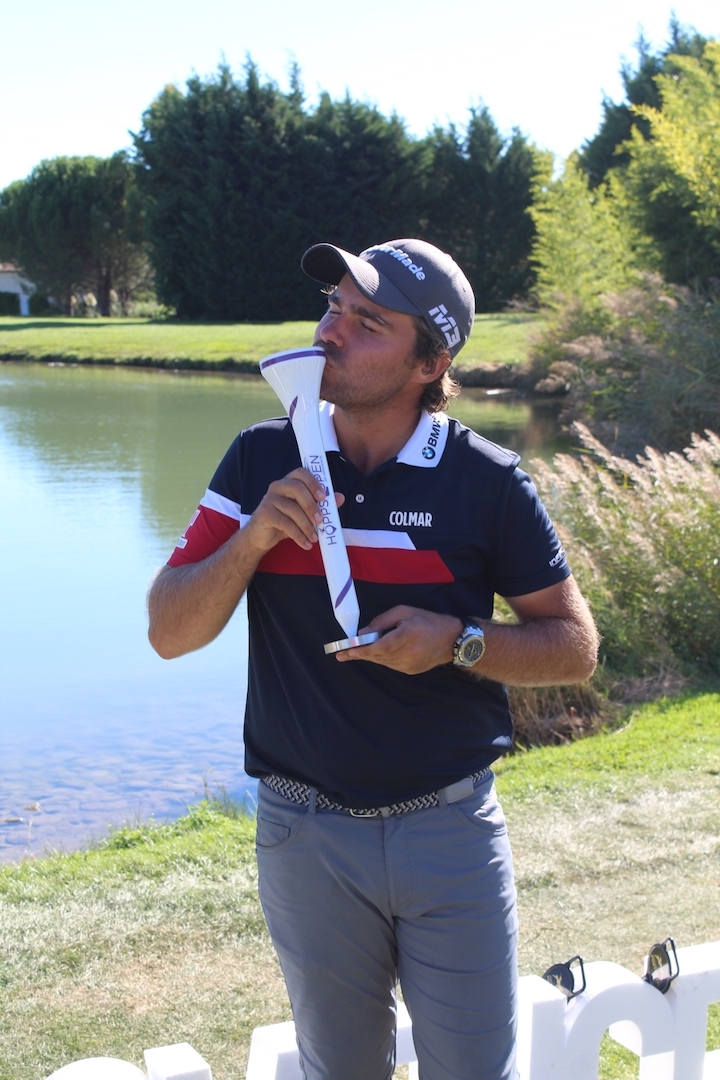 Former British Amateur champion Romain Langasque emerged victorious in the Challenge Tour's inaugural Hopps Open de Provence, at Golf International Pont Royal, after a rollercoaster of a final round.
The 23-year-old Frenchman, who now lives in Andorra, was the fourth leader of the day, after top spot was shared by Joel Girrbach (Switzerland), Victor Perez (France) and Joel Sjöholm (Sweden). With Langasque in the penultimate group, he piled the pressure on Girrbach, by recording a birdie on 18 to take a one-shot lead into the clubhouse.
And the Swiss was unable to match him, recording a double bogey to drop back to 12-under and a share of second place, three shots back, alongside his namesake Sjöholm.
An emotional Langasque celebrated his maiden professional victory with friends, family and fans, before saying: "I'm so happy. The last few months have been tough for me as I haven't been playing well, but recently I've changed my coach and a few other things.
"I tried not to focus on the score. I tried to stay positive all the time and took it shot by shot and continued to do my job. I had everything to win today and nothing to lose. On the 18th, I just went for it with my approach, and then my putt was straight in the middle of the hole.
"The crowds have been amazing, especially today and yesterday. It's been a long time since I've played with so many people around me. I think they helped me maintain the right attitude to win the tournament."
While the large number of French spectators was delighted with a 'home' victor, much of the first-round buzz surrounded the presence of 28-year-old Javier Ballesteros, the son of the legendary Seve, who had been invited to participate at Golf International Pont Royal on the course designed by his late father - the only one in France.
And, to commemorate his appearance in the tournament - which sadly ended after day two - Ballesteros jnr was presented with a print of a painting of his father at the resort, specially commissioned by the golf club.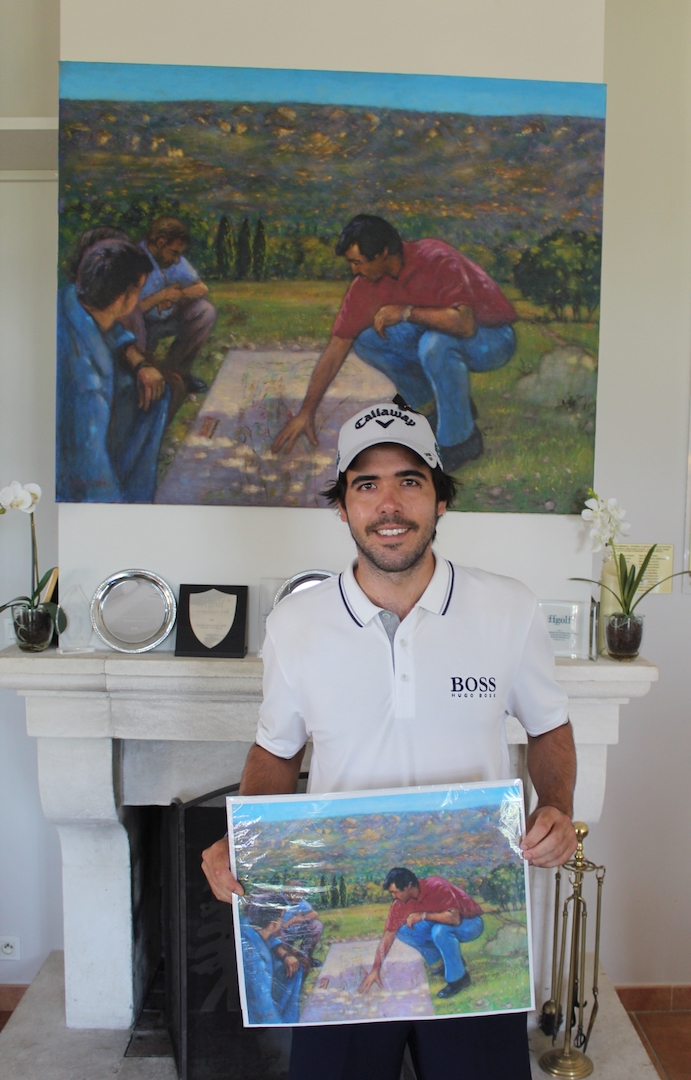 Ballesteros said: "It's obviously special for me to be here playing on a course that my dad designed. The course is in great condition. It's quite a tough course - you have to go very straight from the tee. And if you do, you can score well.
"Whenever I go to a golf course, there are people who come up to me and share a story and say how they love dad - it makes me proud and very happy. They tell me I'm pretty similar to my dad but I always say I'd like to look more like him when I'm playing golf...," he smiled!
"It's really nice to see a picture of my dad looking over the ground here at Pont Royal when he was planning the golf course. He got to see it and now I've got to see it for myself. It's kind of Pont Royal and I will put it in a nice place at home."
England's Matt Ford will also remember the event with great fondness: he recorded the lowest score of his professional career, in the second round, with a 12-under par 60, to set a new course record.
Many holes at Pont Royal are blessed with a plateau setting, offering stunning views to the Luberon and Alpilles mountain ranges. Technical shaping of shots is required to reach the true, slick greens, and visitors enjoy an interesting, wide variety of holes that form a smooth and seamless experience. It contains some tough holes - none more so than the 11th, where players face a 215-yard test across a steep rocky valley to a raised green.
Pont Royal is one of 24 members of the Provence Golf Pass, which offers savings of up to 30 per cent on tee-times in the region. Accommodation at the resort is offered in the four-star, 102-room Moulin de Vernègues, part of the Châteaux & Hôtels Collection, or in apartments, villas and houses within the pedestrianised Pierre & Vacancesvillage.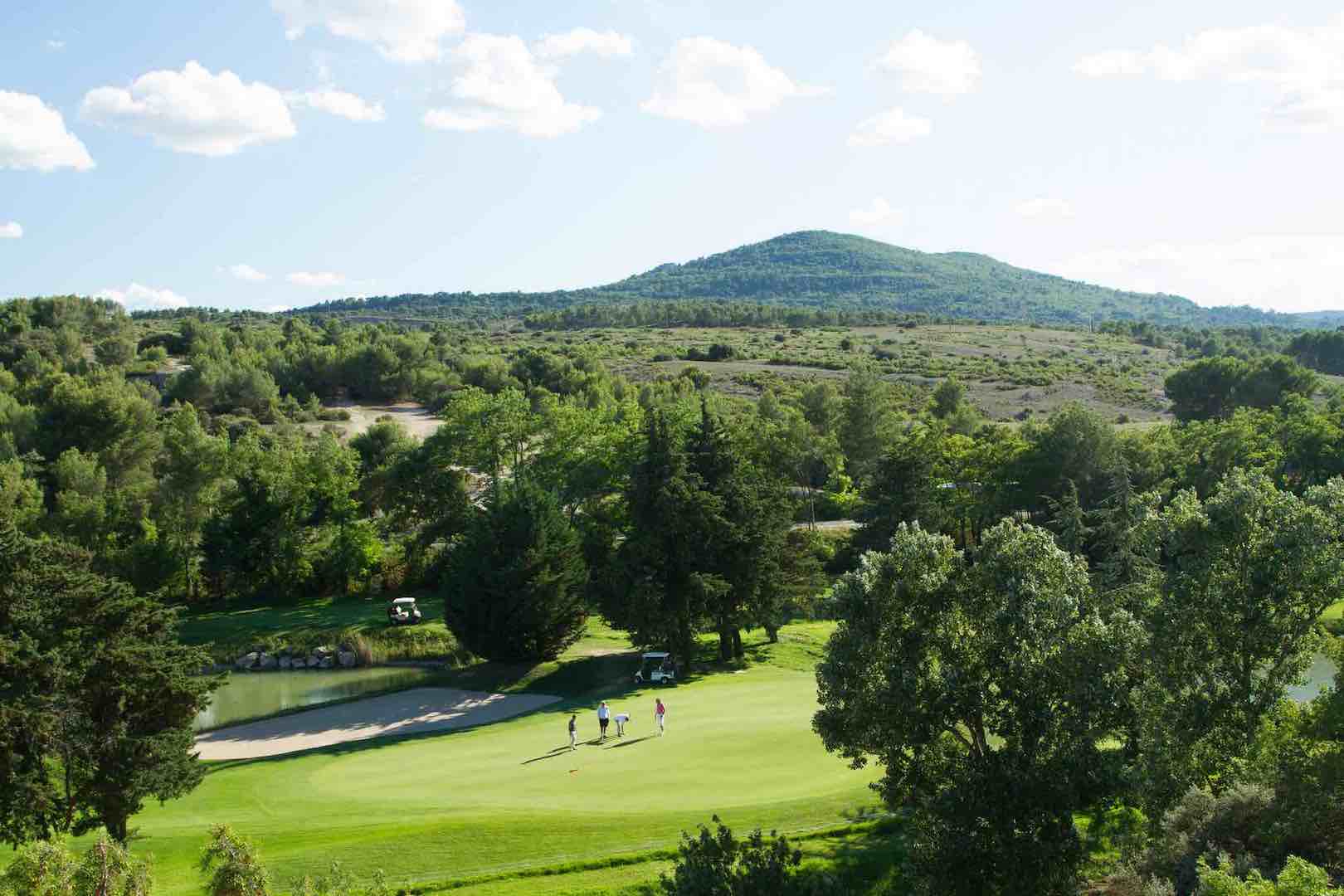 Related: