News
Oct 26th, 2016
Kerching for Rory's caddie
Big pay out for J.P. Fitzgerald
Words: John Dean Photography: Getty Images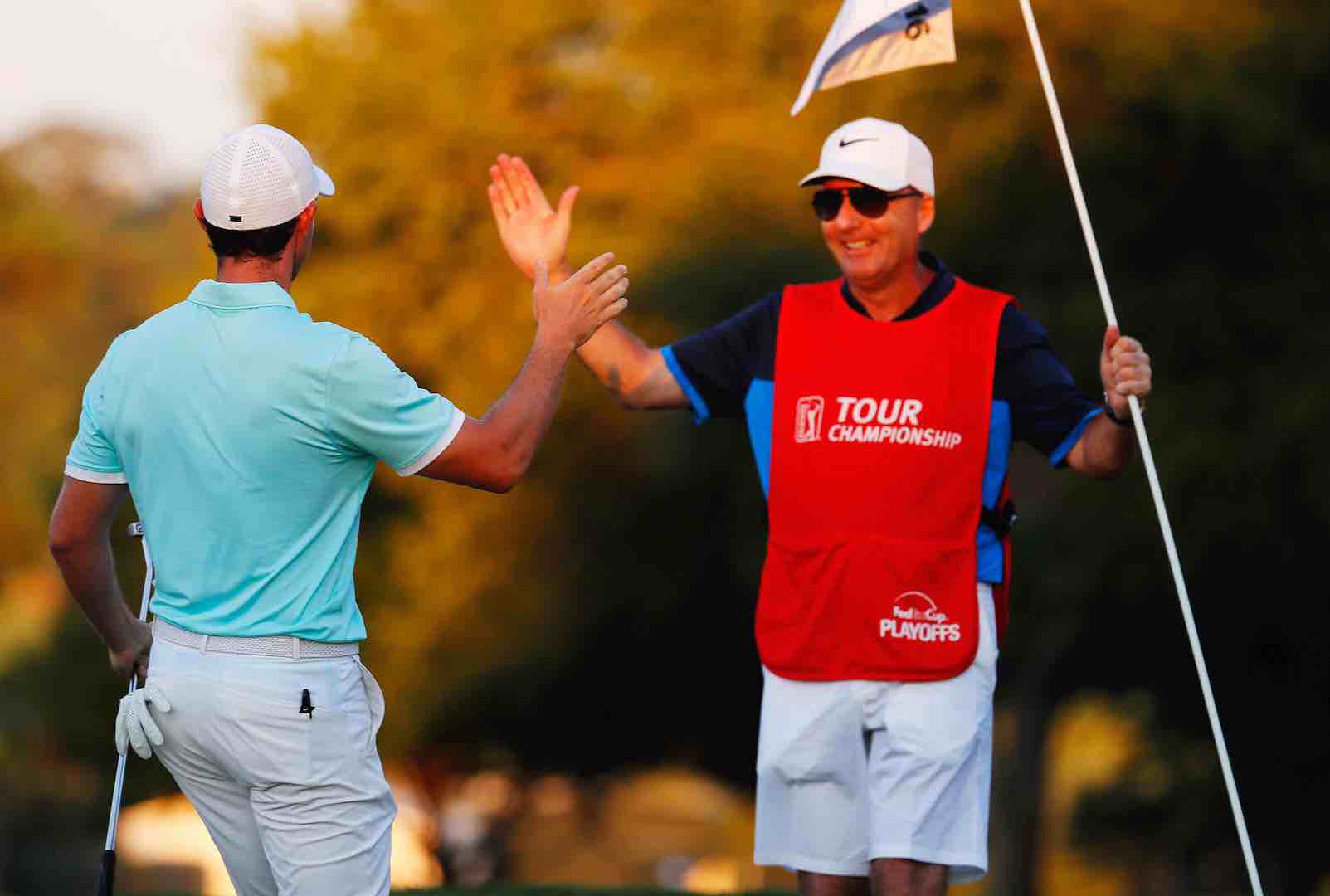 Rory McIlroy didn't have to check his bank account to know that his FedEx Cup bonus had been paid in.
His caddie, J.P. Fitzgerald, let him know with a text message.
"I think his words were, 'A tsunami just hit my bank account, so thank you very much,"' McIlroy said on Wednesday. "J.P. got a nice percentage of that, so I knew at that point it was already there."
For the last seven years in a row, the winner of the Tour Championship has also won the FedEx Cup and with it a $10 million bonus. The winner receives $9 million in cash, and $1 million is deferred into a retirement account. McIlroy also earned $1.53 million from actually winning the tournament, so all in all not a bad weekend's work.
McIlroy said he paid his J.P. 10 per cent from the $9 million from his FedEx Cup bonus, and 10 per cent from the Tour Championship earnings.
"So the total was $1.05 million," McIlroy said. "I think he was quite happy."
Happy? Too right! Shame about the exchange rate though.
Related:
Here's the latest Nike Lunar Control Vapor that Rory will be wearing in Shanghai