News
May 12th, 2016
Keegan Bradley getting back on track
Drops Steve "Pepsi" Hall from his bag
Words: John Dean Photography: Getty Images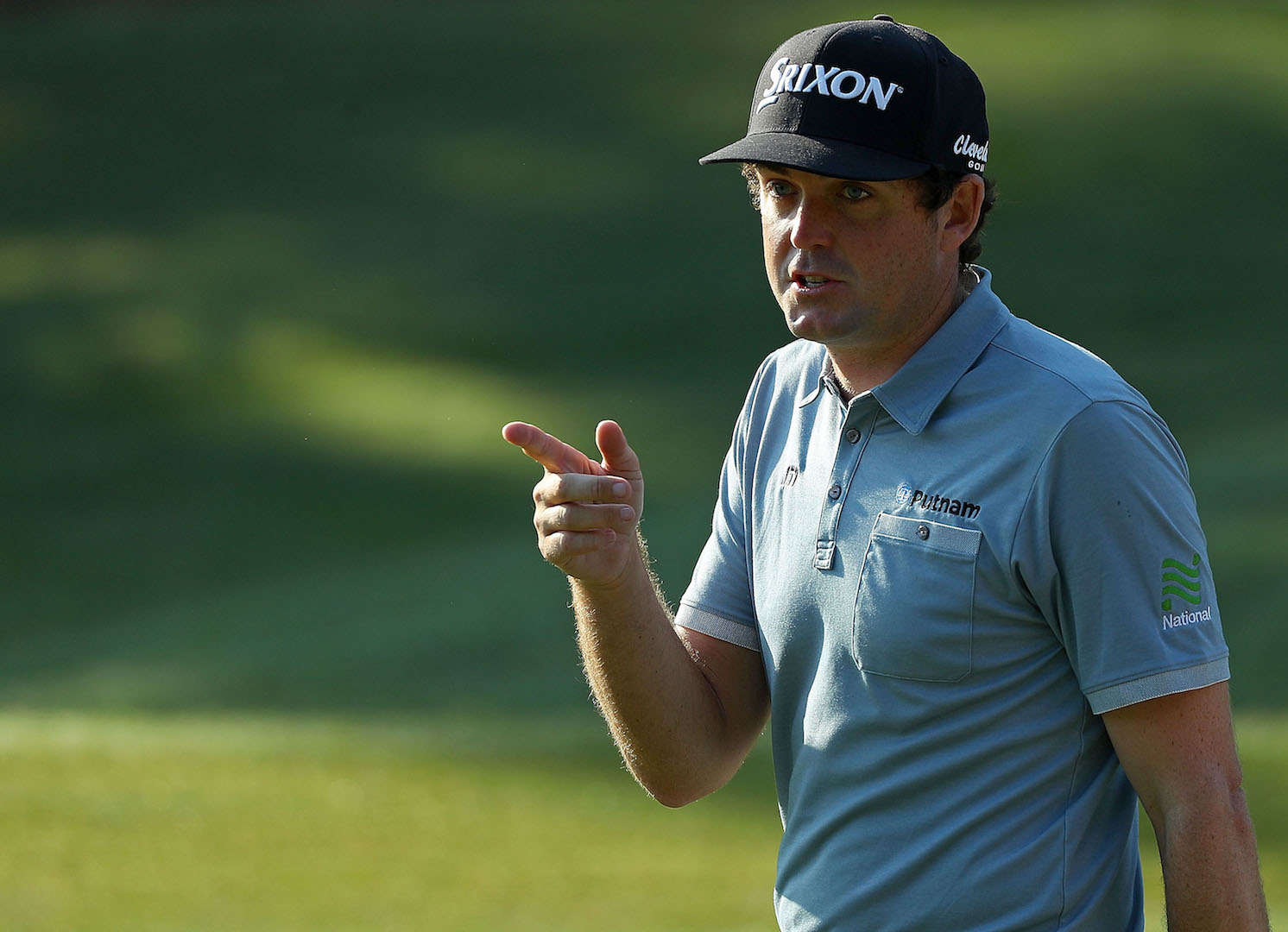 Keegan Bradley said that he felt he was on the right track. "I feel better than ever. I really do," Bradley said after a practice round for his sixth appearance at The Players Championship. "I know I'll turn the corner."
Keegan has missed the cut in eight of his 14 starts this year, and has dropped down the rankings to 114th. He has been far from the form he achieved in each of the last four seasons when he averaged just 4.25 missed cuts.
Bradley confirmed that he would not have Steve "Pepsi" Hale on his bag, a decision he made after the Zurich Classic.
"It's weird. I've never changed caddies before. It's kind of sad. It was difficult," Bradley said, "because Pepsi helped me so dramatically."
Hale was on Bradley's bag for victories at the HP Byron Nelson Championship and then the PGA Championship at the Atlanta Athletic Club in his rookie year.
"I can't thank Pepsi enough," Bradley said.
But the truth is, he is not doing something that isn't as much a part of golf as the two-tee start. Bradley, 29, acknowledged as much and conceded "that I just think it was time to move on."
Bradley has now hired veteran caddie Chad Reynolds, who most recently had been on Nick Watney's bag, before he decided to sit out the season because of injury.
Keegan Bradley and Steve "Pepsi" Hall were infamously involved in a rules fracas with Miguel Angel Jimenez.
On the 18th at the WGC Cadillac Match Play Championship, with Jimenez one up, Bradley's drive came to rest near a fence from which he could take relief. Bradley took the drop, but that put his ball on a cart path, from where he was entitled to more relief.
At this point Jimenez intervened, questioning the referee in attendance about the ruling. Bradley told Jimenez to go back to his ball, but Jimenez pressed on.
Video replays suggest that Bradley's caddie, Steve "Pepsi" Hale, mimicked Jimenez's accent and the latter told him to shut up. "Don't you ever tell me to shut up,'' Hale said.
As he did so, Bradley ran over to Jimenez and put his face in his face saying, "You don't tell my caddie to shut up.'' On the green, after Jimenez had won the match, the pair shook hands but again exchanged angry words.
Hale tried to get involved again but was instructed to back off by Bradley. The rumpus carried on into the locker room, although security was called to remove reporters.
Here's the video of the rumpus:
https://www.youtube.com/watch?v=W_eCQ7DmEdQ
For more on The Player Championship click here or on the image below for the Golf Spiv's take on the betting action.