News
Jan 30th, 2016
Jordan Wolf
Swingin' Siren
Words: John Dean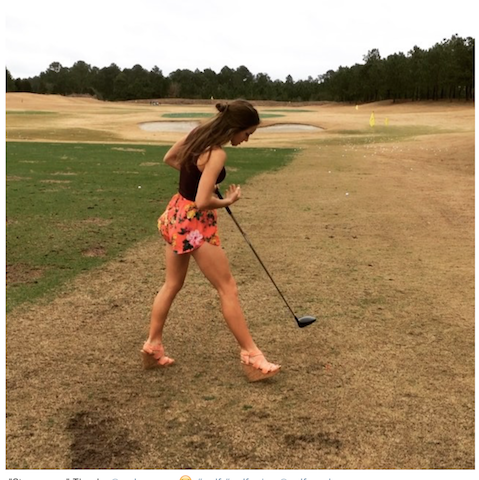 Jordan Wolf is a classic Swingin' Siren. She's a college golfer from Jacksonville University Florida.
This is Jordan nailing one in her wedges – and we are not talking about her short game. Nice balance we say. But we are not sure if the ground staff won't have a fit.
Here's Jordan teeing it up at the Golden Gate Bridge in San Fancisco. We like your style Jordan.