News
Oct 27th, 2017
Jordan Spieth takes a shot at James Cordon
In Late Late Show stunt
Words: GolfPunk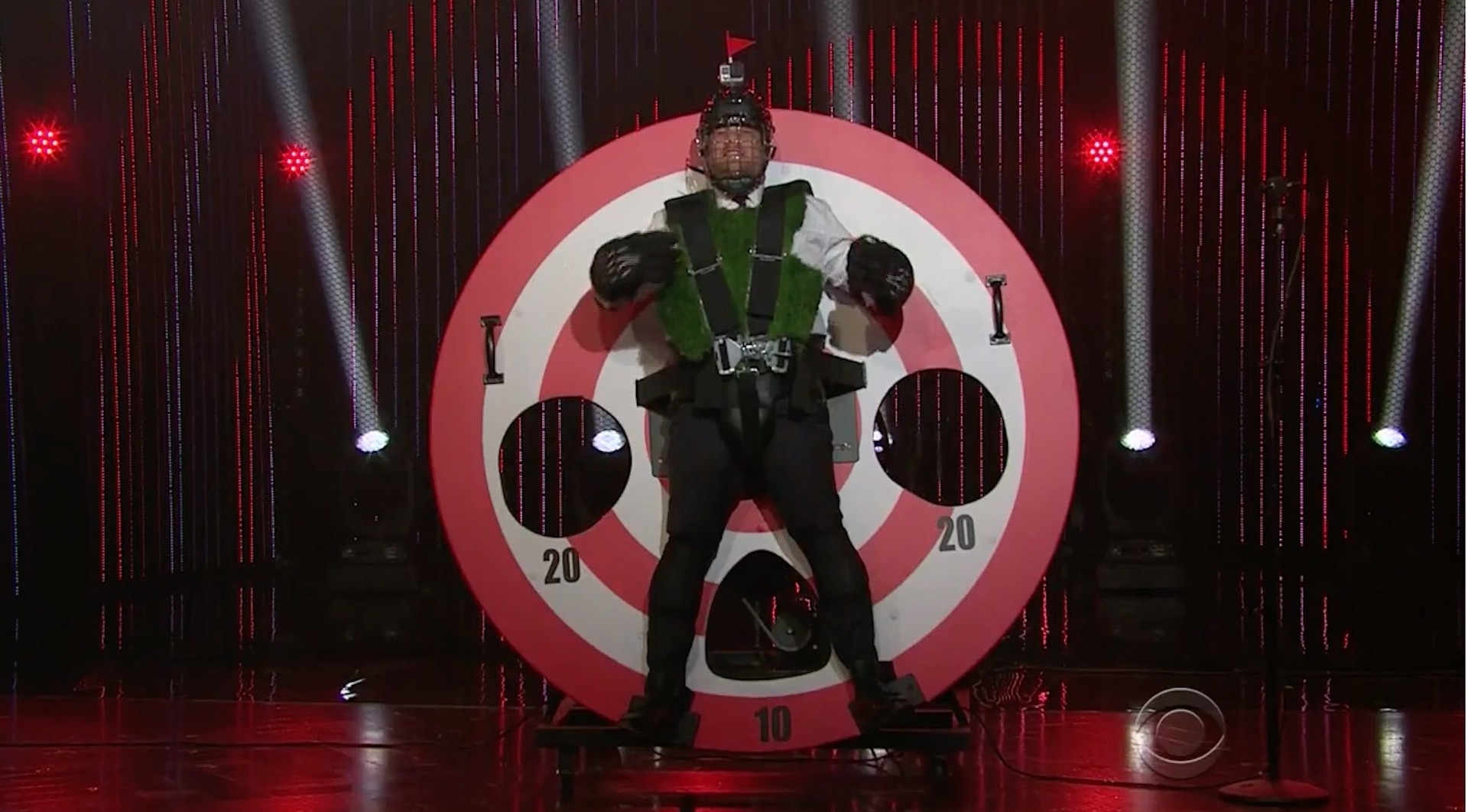 Jordan Spieth appeared on the Late Late Show this week with James Corden. And James Cordon set him a challenge with a bit of a difference.
Corden strapped himself to the target, complete with full padding and a helmet, before being spun upside down repeatedly.
Spieth was asked to fire his golf balls into the holes around Corden, but it was not plain sailing for Cordon as he took a bit of a battering for the minute that the stunt lasted.
Spieth also talked about playing golf with Steph Curry and former US President Barack Obama.
He said about Obama: 'He was incredibly cool. It was only a few days ago. Like you would expect any former President, one of the highlights would be once your presidency is over, you can kind of mess with everybody right?
https://www.youtube.com/watch?v=nvbfgfVUHqM
Related:
Two holes in one in successive shots! And the odds of that happening are?