News
Mar 11th, 2016
Jordan Spieth hits back at 'haters'
Jordan takes on Twitter trolls, gets Rory's support
Words: Daniel Owen Photography: Getty Images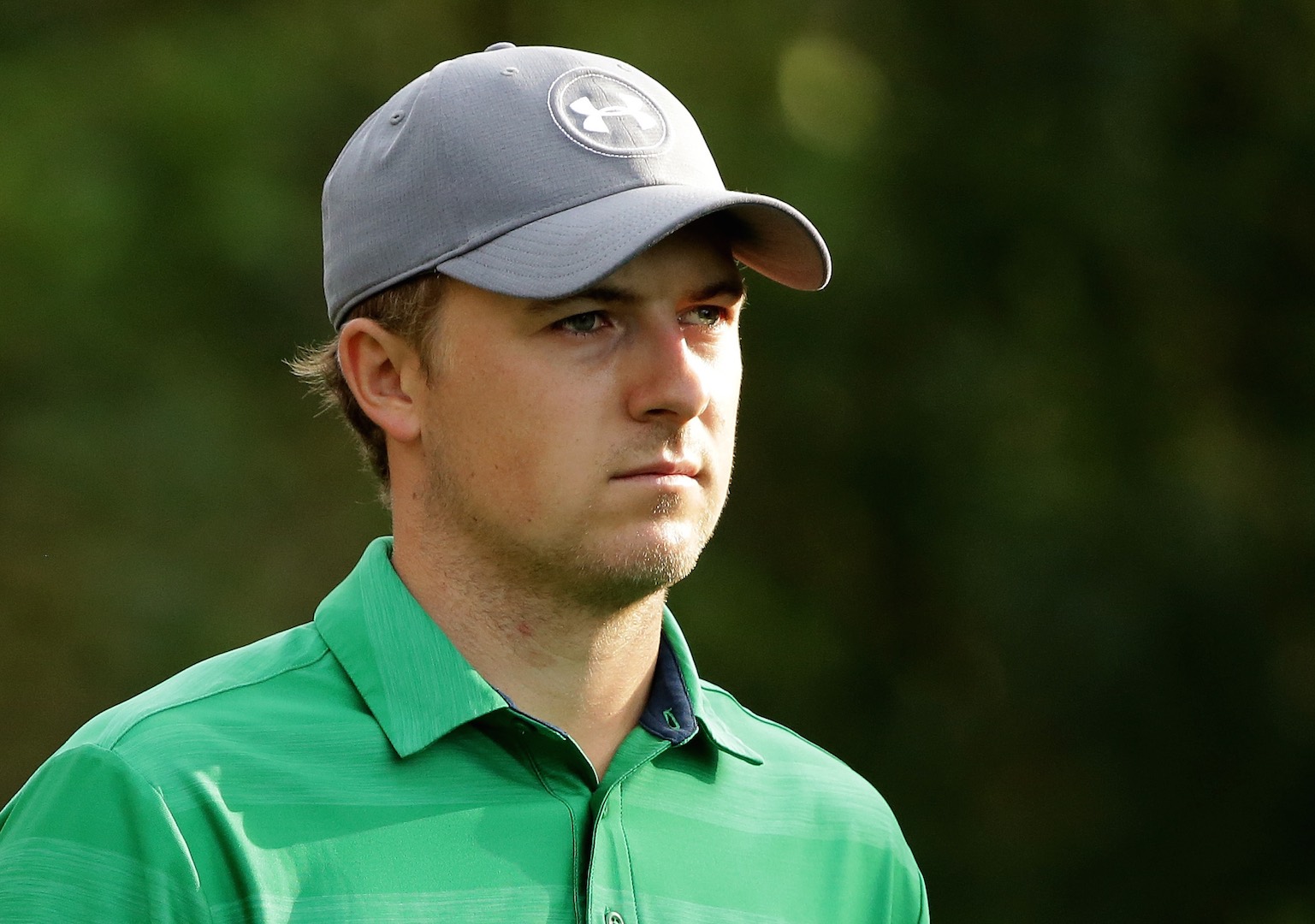 Internet Trolls. What is the point? Social Media gives every man and his dog a chance to be hurtful to celebs and, sometimes, they get riled enough to respond. Last night Jordan Spieth had a bad round of golf. Yes he made five bogies in the first seven holes. But the world isn't going to end beacuse of this run of shoddy iron play.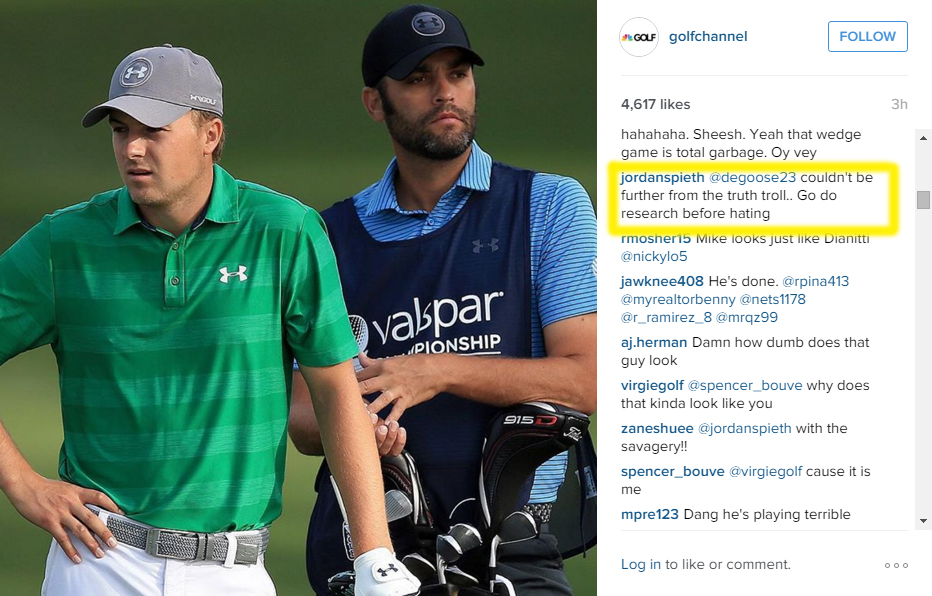 One Instagram user, @degoose23 said "IF HIS PUTTER IS NOT WORKING, HES GARBAGE. Every other aspect of his game is very average." Jordan didn't take kindly to this…
Jordan's reply?: "Couldn't be further from the truth, troll. Go do research before hating."
We've got to say we like Jordan's spiky attitude here. Spieth comes across as such a nice guy, it took us by surprise when we saw this. We want our stars to show a bit of attitude, it shows they care.
He also had a little pop at the PGA Tour's twitter account...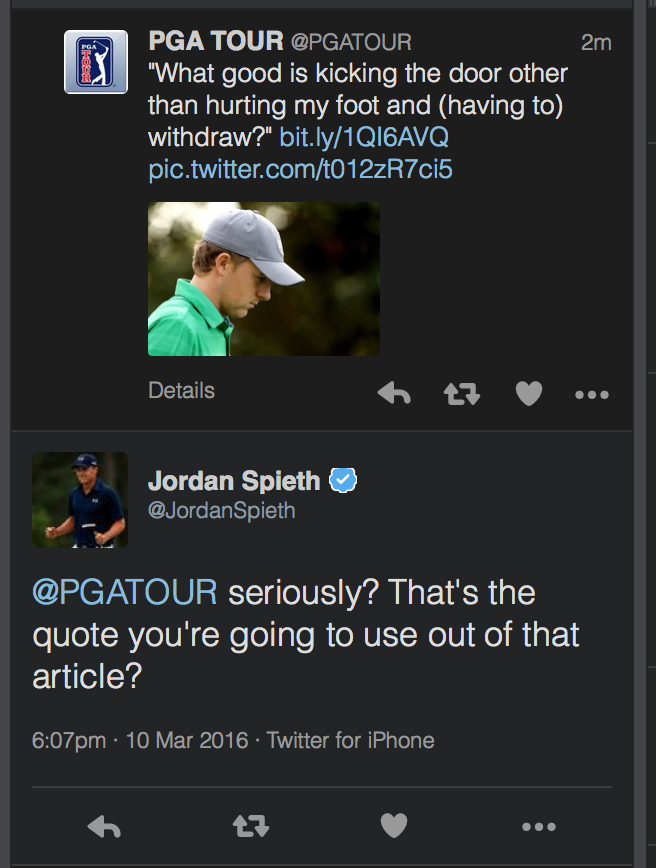 Jason Sobel's tweet summed up the twittersphere last night, but one big name was having none of it...
https://twitter.com/JasonSobelESPN/status/707948156084953088
Fellow young gun, Rory McIlroy had Jordan's back. Responding to Jason Sobel's tweet, Rory told it like it is...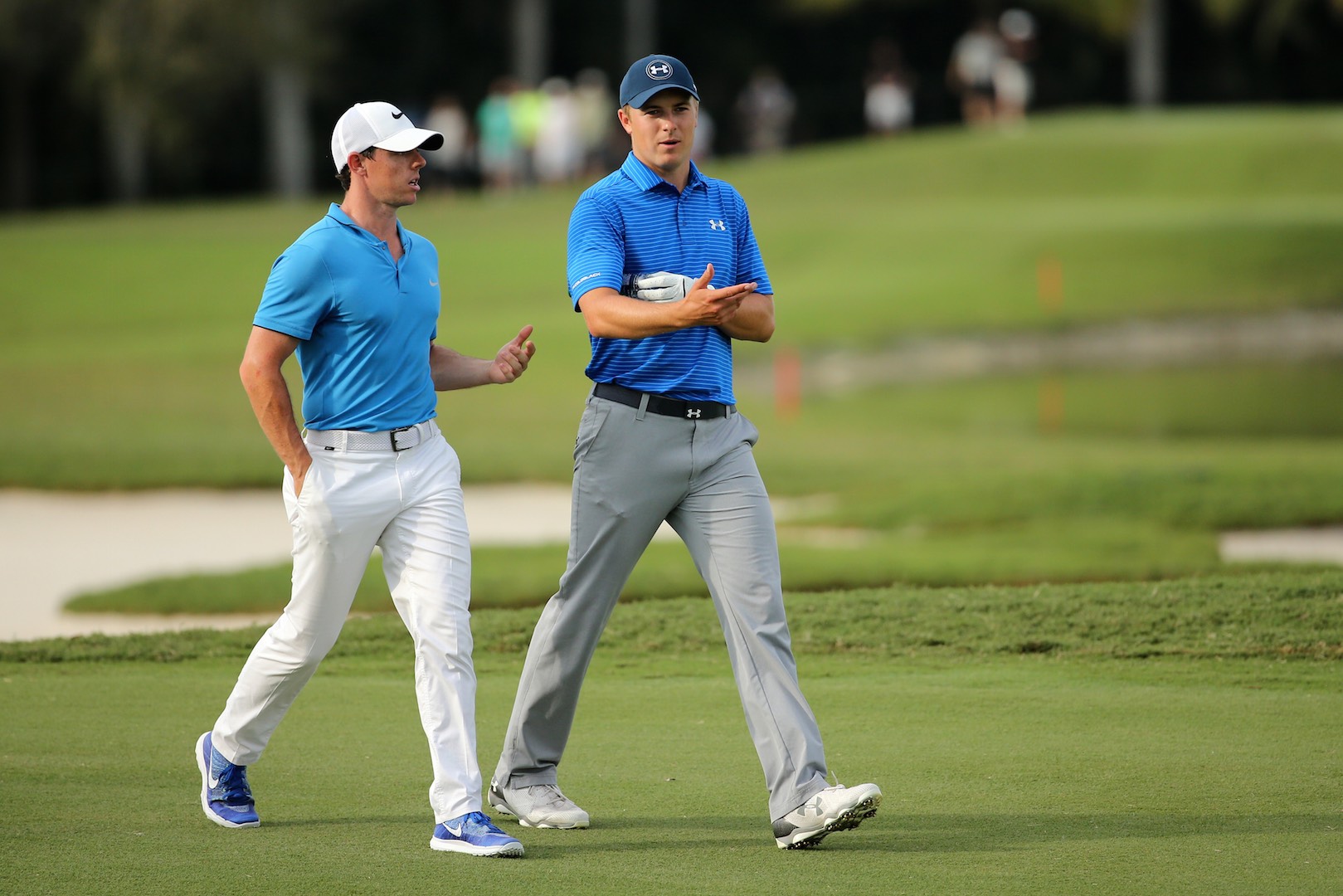 https://twitter.com/McIlroyRory/status/708070203775721473
Rory has nailed it here. He's not Tiger Woods, he's Jordan Spieth – the greatest 22-year-old currently playing the game. He's already won this season, he's just having a rough couple of weeks. Let's see what we're all saying come Masters week at Augusta...
TAGS: Jordan Spieth, Instagram, Rory McIlroy, Twitter, Jason Sobel, News, 2016