News
Jan 27th, 2016
John Daly in bust up
With American Airlines
Words: John Dean Photography: Getty Images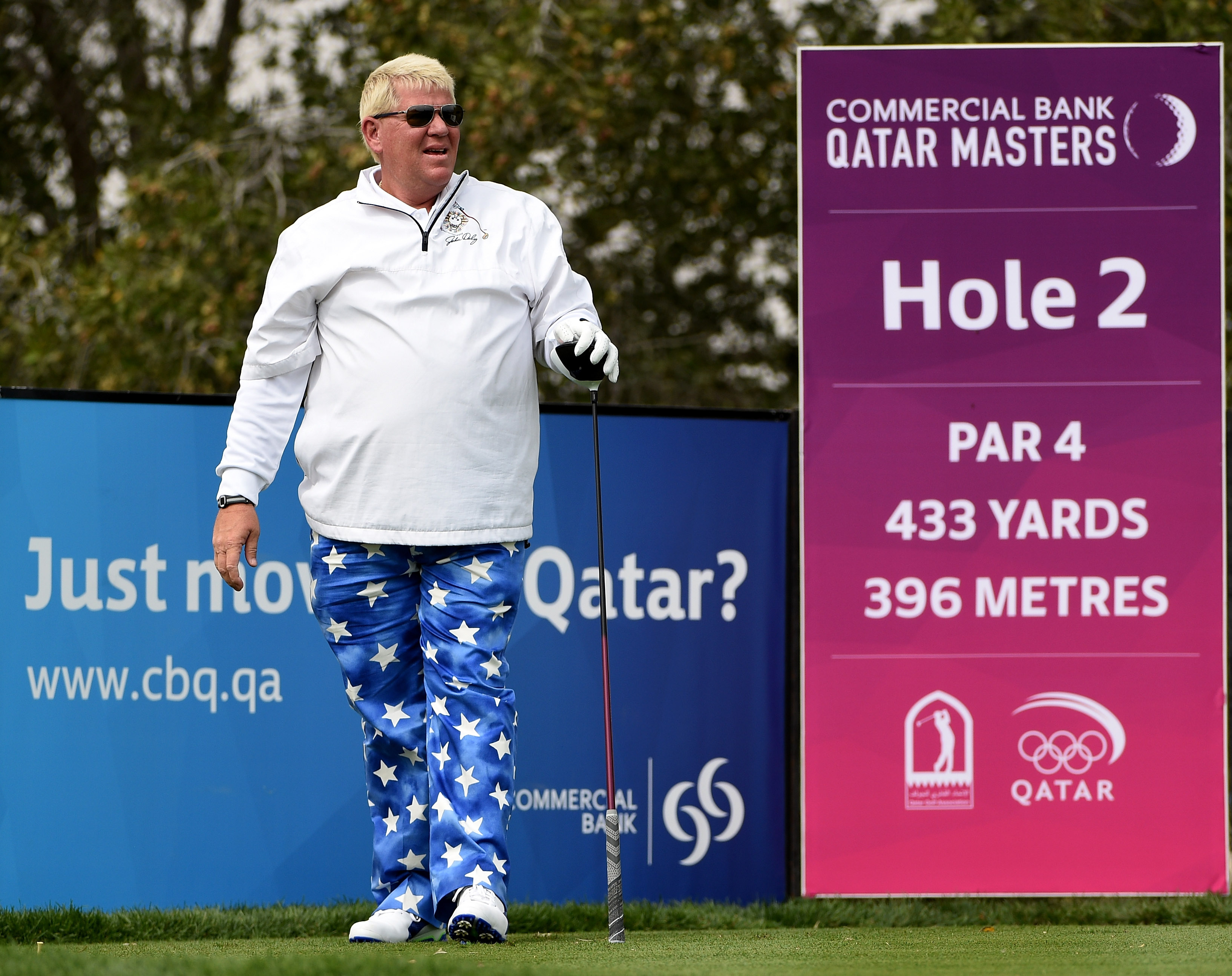 John Daly has been having a Twitter spat with American Airlines. And we can't blame the poor fellow. AA had lost his clubs which were meant to be on their way to Qatar. Except they weren't. So he took to Twitter.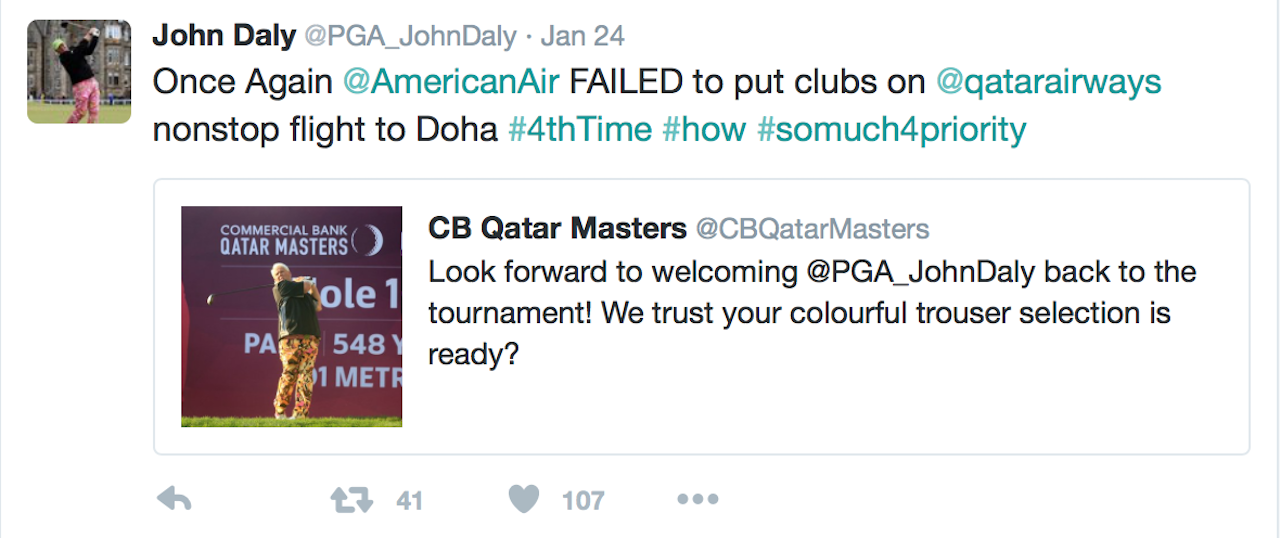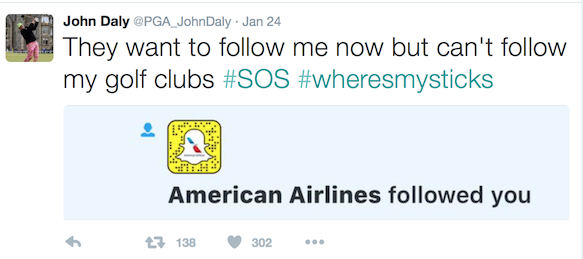 At least he got a response, and as from the picture he does seem to have been reunited with his sticks.
We have a lot of sympathy for Big John. Apparently it's the fourth time his clubs have gone astray with American Airlines. He needs his sticks. They are the tools of his trade.
We wish him all luck in Qatar, and will be following his progress onto the Senior Tour with interest. Now that could be a lot of fun.
TAGS: News, 2016, John Daly, Twitter, Golf Clubs