News
Oct 5th, 2016
John Daly: Hit It Hard
Golfing legend gets the full ESPN treatment
Words: Daniel Owen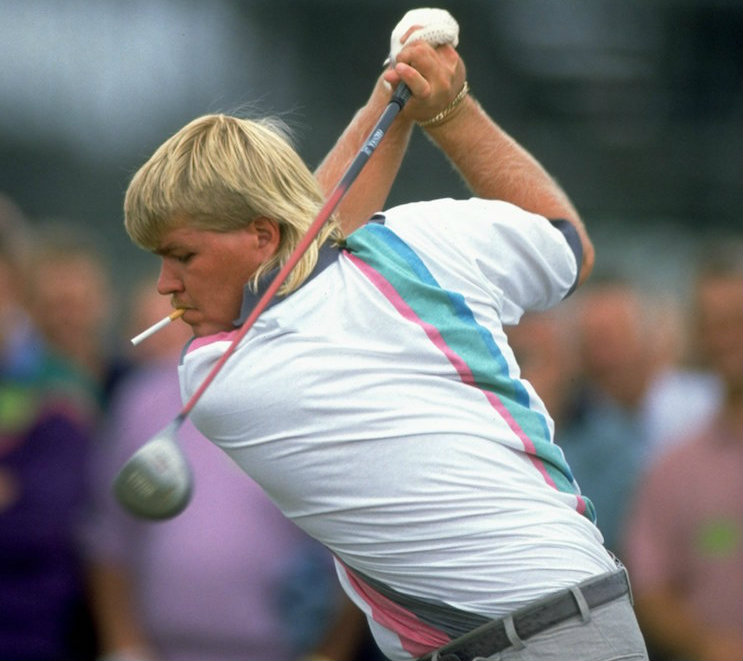 John Daly is a once in a lifetime golfer. We've often said if there was no Tiger Woods, there would have been no GolfPunk. Well if there was no John Daly there may not have been a Tiger Woods.
You've always had long hitters in every era, Nicklaus and Palmer are obvious examples. But they weren't John Daly long. They didn't come in and rip up the rule book. Golf had never seen a performance like John Daly's at Crooked Stick in '91 after he drove all through the night to make his tee time. 
Think back to when he was winning his majors.  Nick Faldo, Bernhard Langer and Corey Pavin were just plotting and plodding their way around the courses.   Daly turned up and started blasting them to bits and he proved there was another way to win majors. 
For all his flair and talent, Daly has battled his demons throughout his career. He's not the typical golf kid and there was no country club upbringing. Now ESPN has made him a subject of their legendary 30 for 30 series. Titled Hit It Hard, this trailer looks epic. Play this video fullscreen, it's a spinetingler.
Airing in the US on November 8th, we will let you when it will hit the UK. 
TAGS: John Daly, ESPN, News, 2016