News
Aug 30th, 2015
John Daly Collapses Lung On Course
GolfPunk Legend had CPR adminstered
Words: Daniel Owen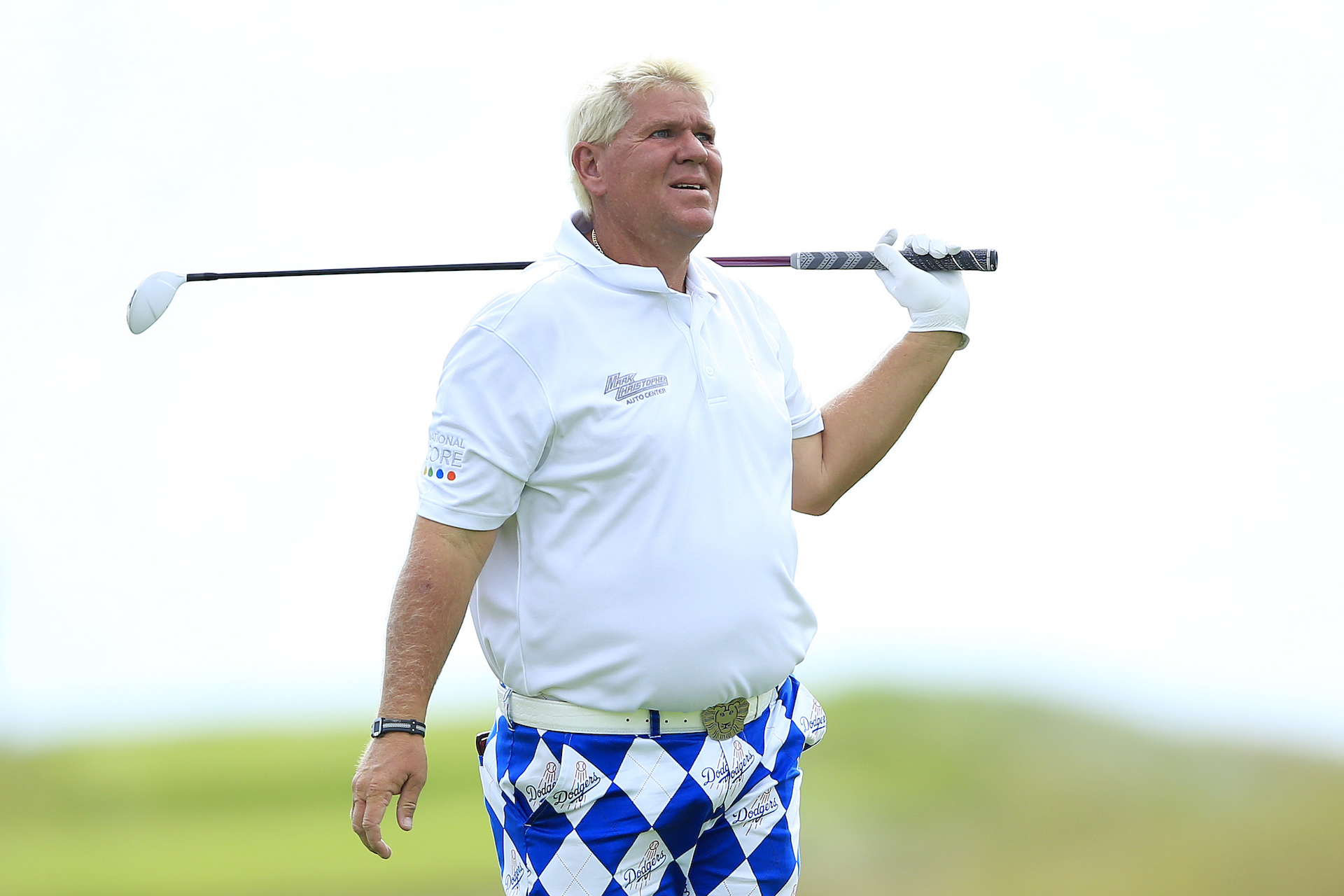 UPDATE: 
John Daly's manager Bud Martin has said he suffered from a collapsed lung, connected to a rib injury he has been suffering with since 2007. 
Daly has blamed the injury on changing the tyre on his sons golf cart!
"I had to change my swing some to get a good grip and the doctor said the changed motion is likely what led to the collapsed lung," Daly said.
"I was having a great time and then suddenly - boom - I'm falling down while on the 18th tee and the next thing I know I'm in an ambulance," Daly said. "It was scary."
It wasn't bad enough for Daly not to manage a couple of ciggies on the patio before the other competitors teed off before Sundays final round.
Original:
Two time major winner, and GolfPunk legend John Daly was last night rushed to hospital after collapsing on the 18th tee at Deerfield Golf Club. Daly who placed at No.4 in our Top 50 GolfPunks, was playing a small tournament in Jackson, Mississippi when he had breathing difficulties on the last hole. 
Daly's friend Billie Allen said that doctors are checking on his ribs and his fingers but that all vital signs are good. Temperatures were over 32 degrees, the high heat looks to have played it's part in the collapse.
"He was struggling pretty badly right before he collapsed," said Club Professional at Deerfield, Leigh Brannan. "But we're all hoping it's nothing serious and that he was just a little dehydrated. He was even telling [Allen] he still wants to play [Sunday]."
Daly turns 50 in April, we want him fit and healthy to blaze it up on the Champions Tour. With his ridiculous length, prodigious short game, and one of a kind attitude , plus slightly shorter courses, his introduction could be the shot in the arm Seniors golf needs. Who wouldn't want to see John Daly winning the Senior British Open at Carnoustie next year? We know who we'll be cheering on, the big hitting underdog from Arkansas. 
TAGS: John Daly, Carnoustie, British Open, Seniors, News, 2015