News
Aug 31st, 2015
John Daly Back On It
You just can't stop JD
Words: The Brigadier Photography: Getty Images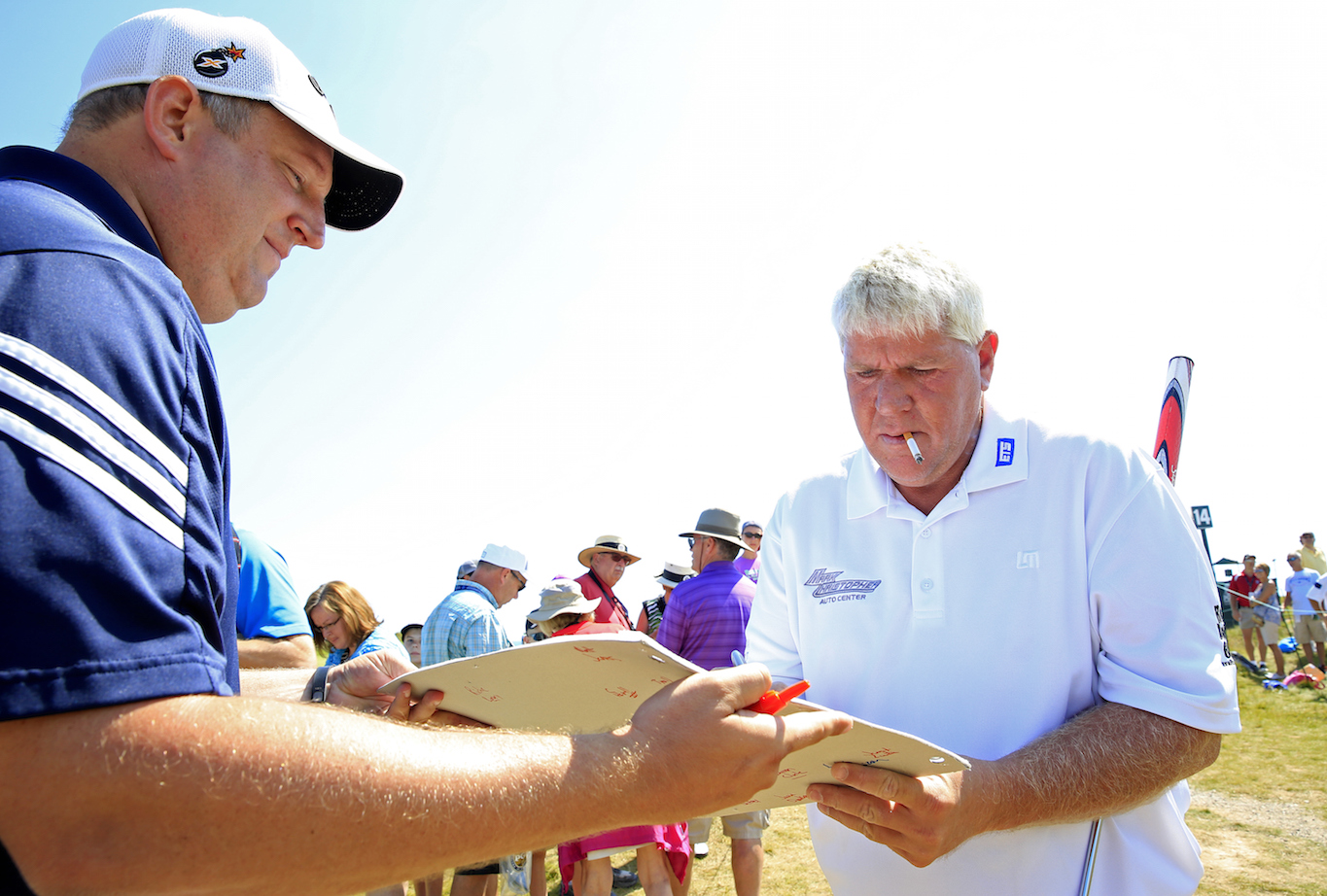 It's good news that John Daly is recovering well from this weekend's scare. He was taken to hospital with a collapsed lung, but was released the following day, and even turned up at the event to hit a couple of shots. That's quality.
It now appears that the collapsed lung is the result of an ongoing rib injury, which has been bugging him for some time. And Saturday's incident was really quite serious, despite what looks like an amazingly quick recovery.
According to Will Dottley, Daly's playing partner on Saturday, a nurse administrated CPR on Daly because he had stopped breathing.
 "I had my arm around him when he went down. He had no pulse and wasn't breathing for close to three minutes," said Dottley. The fact that there was a nurse in gallery was  "kind of a miracle", he added.
It's great see JD back. Maybe time to quit the Marlborough Lites?
TAGS: News, 2015, John Daly