News
May 2nd, 2016
Jim Furyk's Comeback
A celebration of the most unique swing in golf
Words: Daniel Owen Photography: Getty Images
It's very easy to be dismissive of Jim Furyk. His loop-da-loop swing. His incredible forehead tanline, and his nose they send mountaineers preparing for Everest up. But he's a money making machine on the golf course. So while it isn't as significant as Tiger Woods' will he won't he come back, the fact that Jim Furyk is coming back from injury soon should be celebrated. And not just because it's an excuse to use this picture.
Furyk hasn't played since September last year, and will make his return this week at the Wells Fargo Championship. He's hasn't teed it up since September due to a wrist injury that has taken much longer than planned to heal, and that he had surgery for in February. Despite not playing he's still ranked 24th in the world, and he was 7th in the world before the injury took him out.
He's won 17 times on tour, and $65,644,298 in prize money. The guy is an absolute machine. He's the American Monty, on the course anyway, he's just there and there abouts every week, with his homemade swing that rarely lets him down. He's a member of the 59 club! Oh and he used to be Jeff Ritter's college team mate.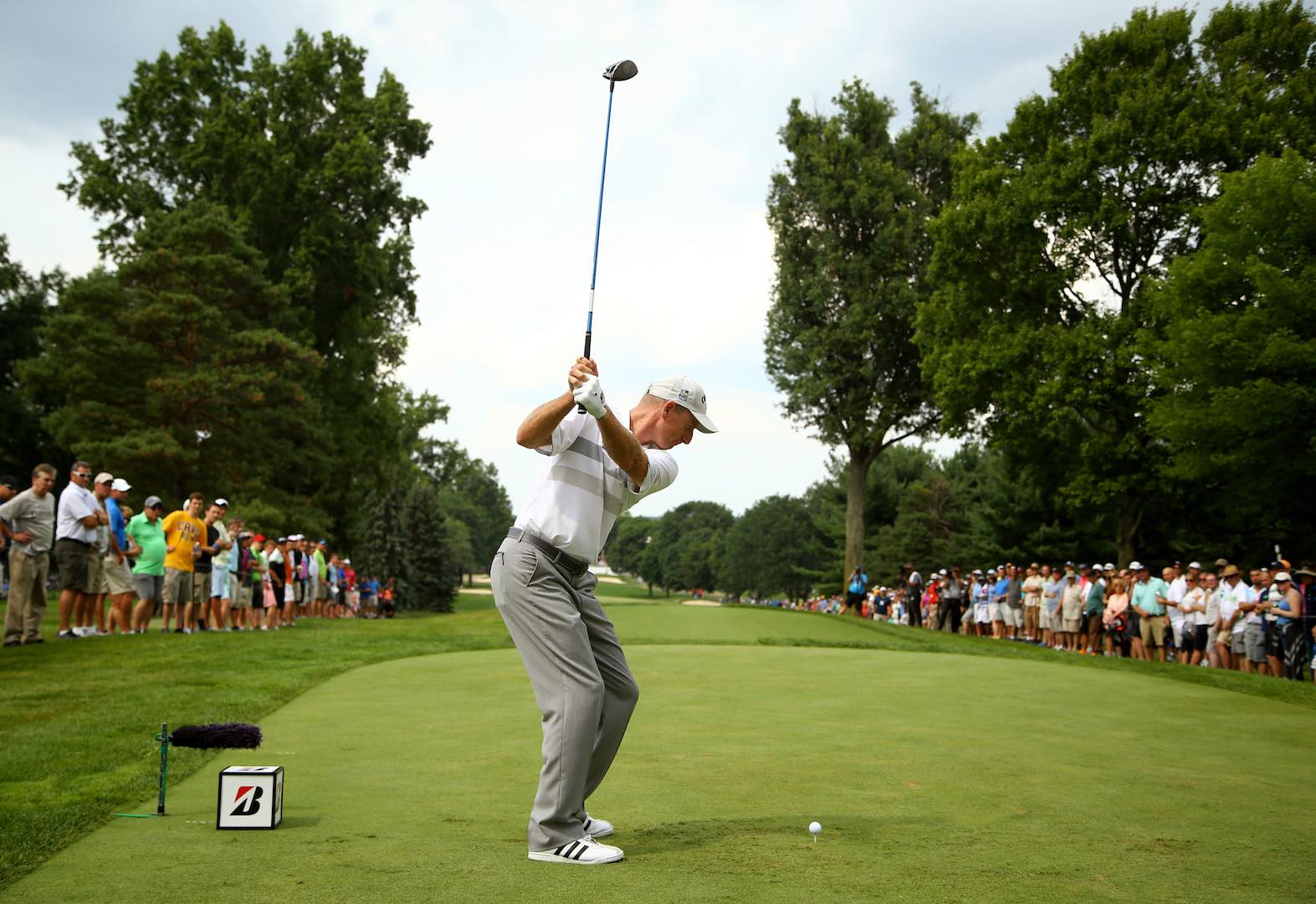 As the the game evolves further, the home made, DIY swings of players like Jim Furyk, Moe Norman, and Lee Trevino, will die out. Bryson Dechambeau could easily be the last hurrah of the individual golf swing. Lets celebrate their uniqueness, and marvel how they get the job done. Jim Furyk, with your swing that looks like a cowboy trying to lasso a bucking bronco in the bull pen, we salute you.
https://www.youtube.com/watch?v=eFsAU7h4u78
TAGS: Jim Furyk, 59, News, 2016