News
Nov 19th, 2016
Jim "Bones" Mackay gets two new knees
On the same day that Phil Mickelson had his hernia done
Words: John Dean Photography: Getty Images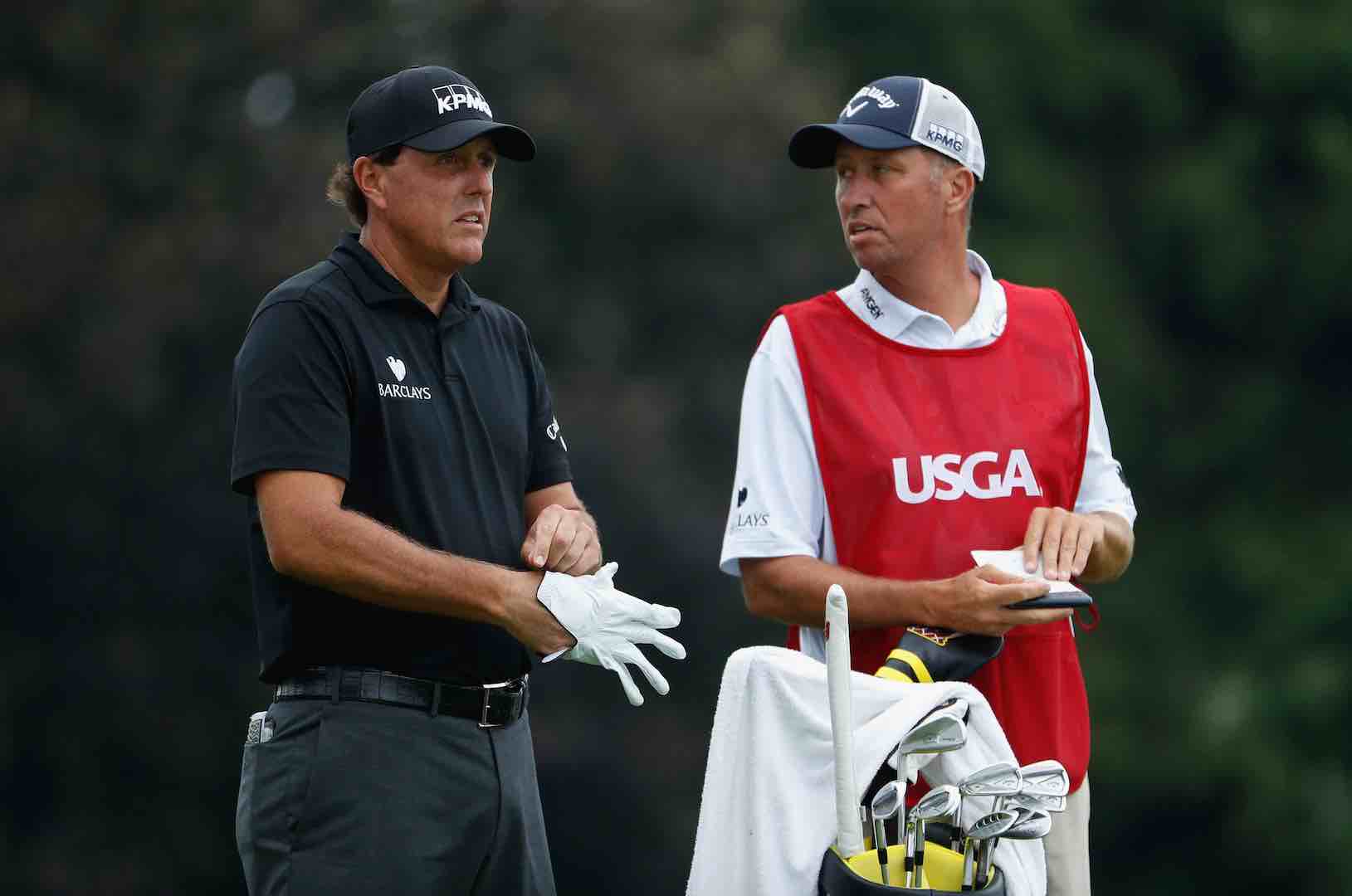 Last month, Mickelson had surgery on a hernia that was only expected to sideline him 4-6 weeks. The exact date of this surgery was Oct. 19. It now turns out Mackay also had surgery last month for two new knees, and it was also on Oct. 19.
But it turns out that they didn't plan it that.
"(Phil and I) didn't even talk about it," Mackay told Golf Digest. "We were both in a hurry to get it done, and it just happened to be the same day. The next day we were texting back and forth. 'So, how are YOU doing?'"
Mackay told Golf Digest that he's been in pain while walking for several years and even had trouble with his knees as a kid.
"The doctor told me that what they found was definitively worse than they thought it was," Mackay told Golf Digest.
"Forget about being a caddie, he said, basically my knees did not fit together well at all. If I hadn't gotten it done, I was probably risking something happening during the season and then being out a long time."
He is recovering well, and believes he will be back in time for the CareerBuilder Challenge in late January 2017, where he plans to be carrying the bag for a fully–recovered Phil Mickelson.
Related:
Phil Mickelson – The Good, The Bad, The Lefty