News
Apr 19th, 2016
Jean Van de Velde returns to Carnousite
17 years after his Open meltdown
Words: James Greenwood Photography: Getty Images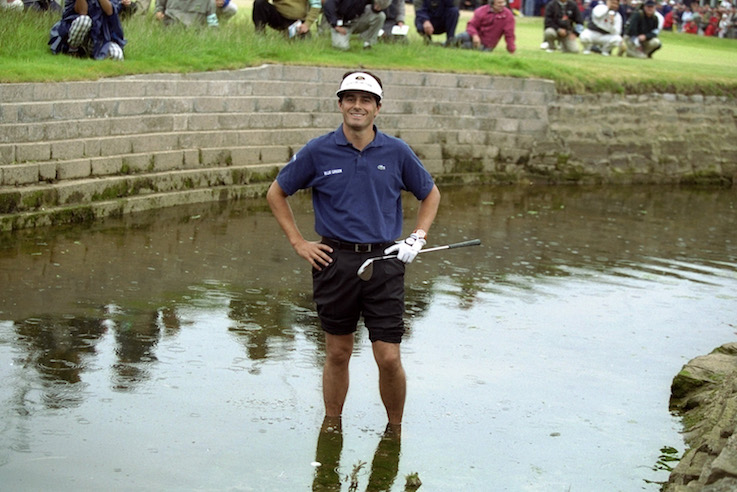 Jean Van de Velde will turn 50 later next month, which will make him eligible for the Senior event the week after July's Open Championship. And where will that be? Well, Carnoustie of course!
The Frenchman turns 50 on May 29, and will make his debut in the Senior Open Championship Presented by Rolex at Carnoustie from July 21-24.
Jean Van de Velde became inextricably linked with Carnoustie after losing a three shot lead at the final hole of The Open in 1999 in one of the biggest car crashes in golf history.
"I've been back to Carnoustie about 15 times since 1999 so it's no problem and I can also honestly say I've never woken up in a sweat thinking about what could have been," he said.
Check out the video here to relive the metldown.
https://www.youtube.com/watch?v=1dR1pkCGY80
For more on golf in Scotland read how a grandmother was arrested at Donald Trump's Abersdeenshire course.