News
Mar 30th, 2016
Jason Day: "I almost quit before the Masters"
Amazing admission on Golf Channel's Feherty program
Words: Tim Southwell Photography: Getty Images
"I really wanted to quit the game," Day told the Golf Channel's David Feherty. "I wasn't having a good time on the golf course." Day was referring, believe it or not, to a time just before the 2011 Masters where Day finished second...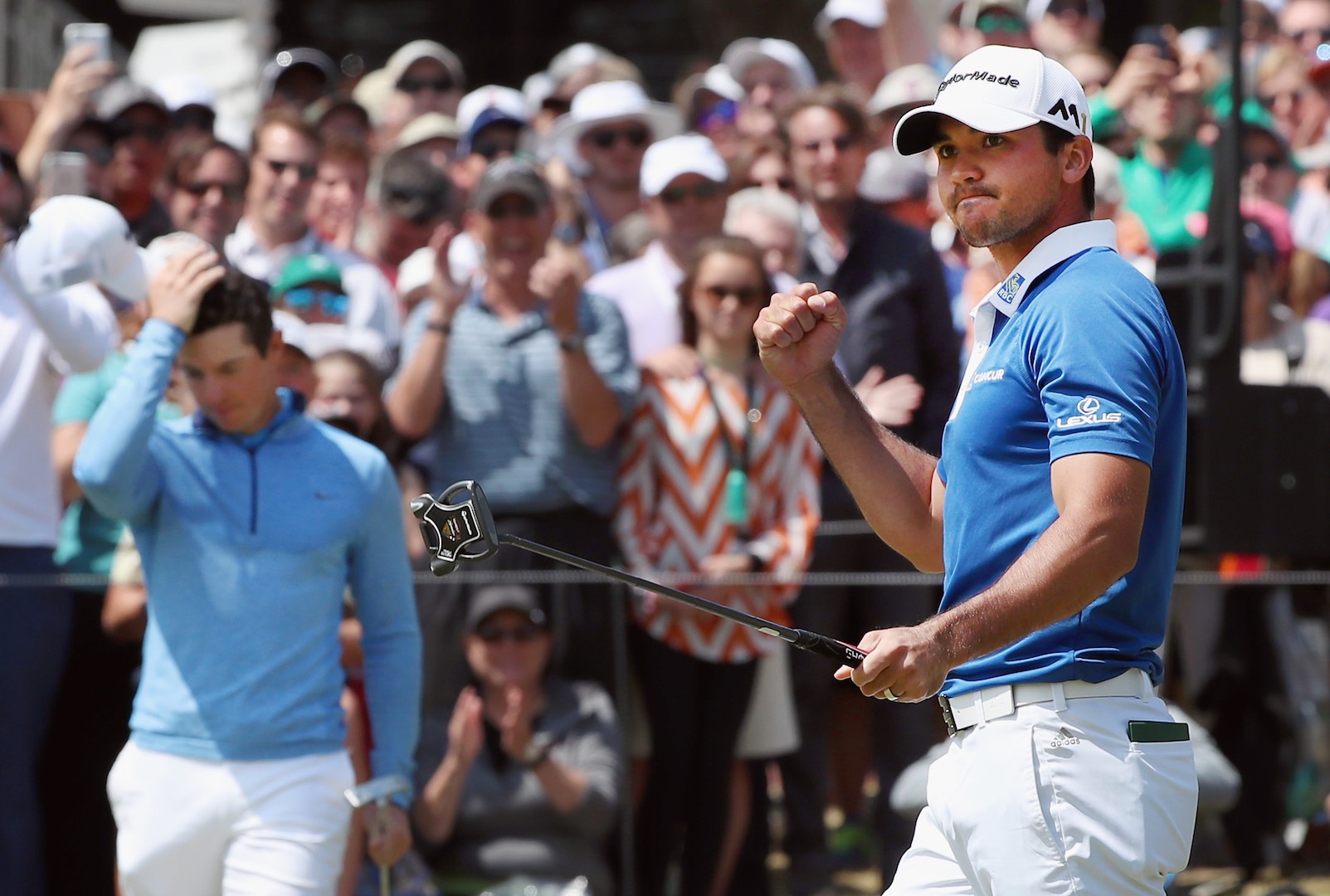 Day is now world number one, has won six of his past 13 tournaments and last year broke the major championship scoring record at Whistling Straits. Not surprisingly, Feherty promptly dropped his bacon sandwich, so astonished was he by Day's revelation: "Augusta National is not really the place," said a perplexed Feherty, "...you were thinking about giving the game up before the Masters?"
"I was not going to play that week," said Day. "I was going to take time off."
Day's team, and not least the venerable Col Swatton, managed to talk him not playing that week and he ended up having a blast, finishing second to Charl Schwartzl.
Jason Day's one-leged miracle shot at 2011 Masters
https://www.youtube.com/watch?v=uNFLkFVCeEM
The rest, as they say, is history and there is plenty more to come by the looks of things.
All of which brings us nicely to Day's caddie and confidant, Col Swatton. Without Swatton's influence, Jason Day may well have descended further into alcoholism as a 12 year old and his dreams of winning golf majors or, indeed, having much of a life at all, would have been sheer day dream.
The Jason Day story:
https://www.youtube.com/watch?v=V_SugpKp-bQ
Read the Jason Day/Col Swatton story here: