News
May 9th, 2016
James Hahn wins Wells Fargo
Had missed 8 consecutive cuts!
Words: Daniel Owen Photography: Getty Images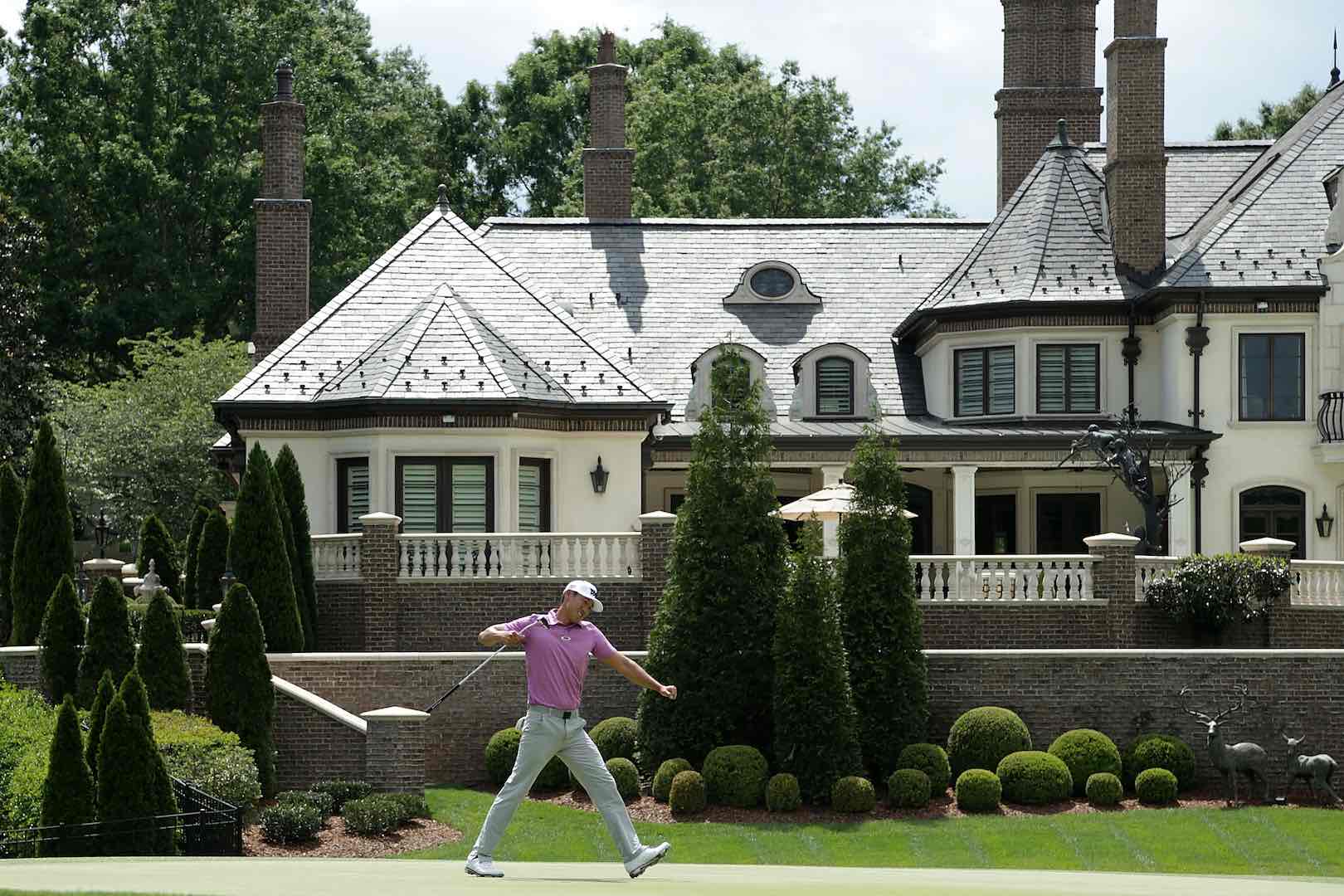 Whilst we were rooting for Rickie at the start of the final round of the Wells Fargo, it wasn't to be. But that didn't matter as Rory and Phil charged, Castro hung in there, and James Hahn won after missing eight consecutive cuts. 
Fowler held a one shot lead going into the last round but blew up shooting 39 on the front nine, and didn't featured at all after that. Phil Mickelson and Rory both charged through the back with final round 66's. If Mickelson hadn't made a quadruple bogey on 18 in the third round Lefty could have taken the win.  Despite shooting 66 Rory bodied the first and the last to finish two shots back from the leaders. "Anytime you walk off the golf course and shoot 66, you can't be too disappointed. But I think in the circumstances, having a feeling like I had a chance on the back nine to post a number for the guys to at least think about it and I didn't."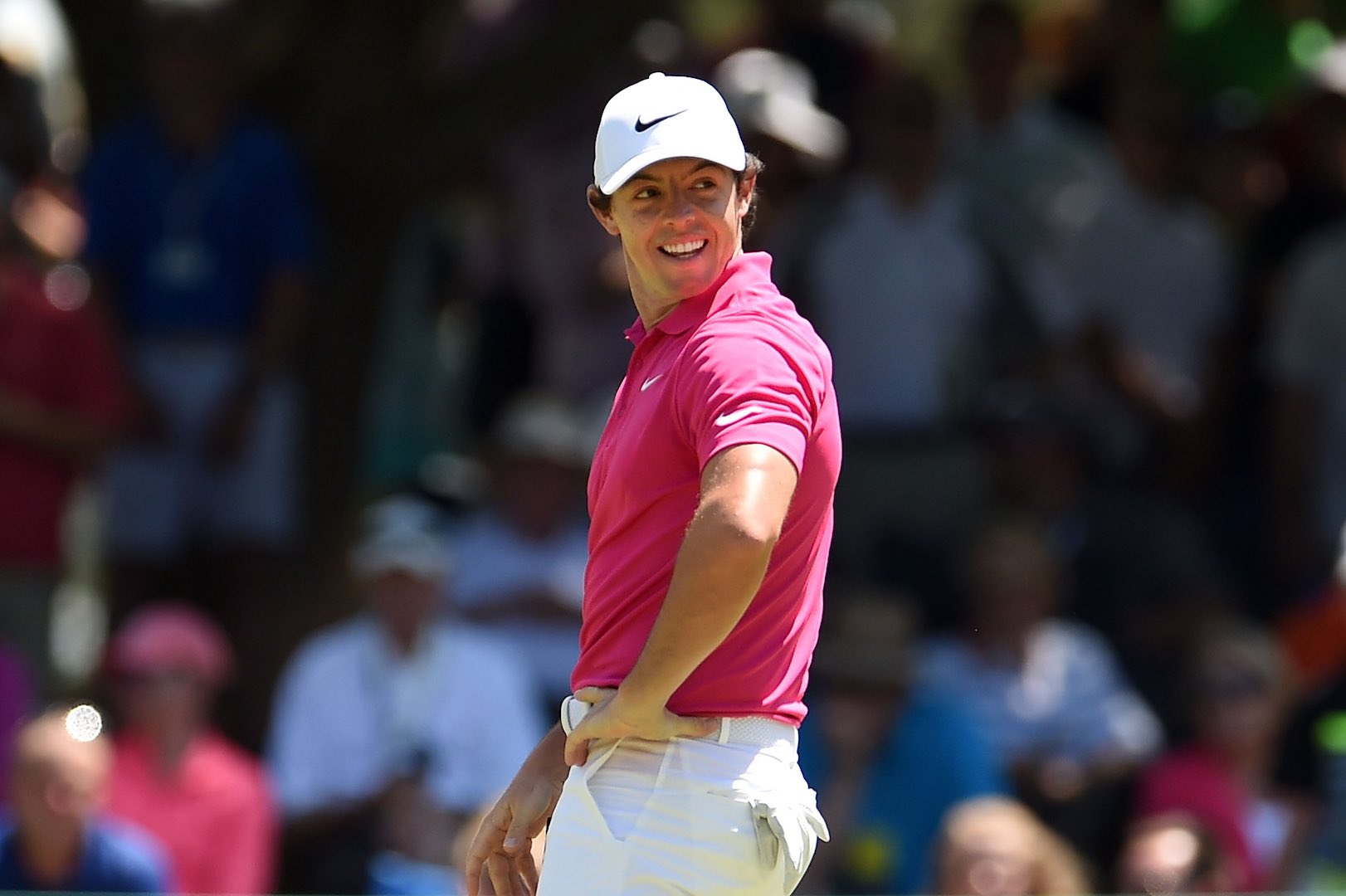 While Rose finished tied third on his own he'll be annoyed he only shot -1 in his final round, again frustrated by not holing puts when in position. We're not sure how long he'll stick with the claw grip after this performance. "I feel my hands got behind the ball today and as you take it back in your transition you lose the face, where you lose the squareness of the face. I think that's what happened to me but obviously trying to fiddle around with your setup, that's one thing you don't want to be thinking about. Whether that's just more time getting comfortable or re-think it, I don't know." 
So it was left to Hahn and Castro to battle it out. Hahn three putted the last when two putts would have taken the victory, whilst Castro was disappointed to bogey 16 and 17 on the 'Green Mile' - the hardest finish on the PGA Tour. 
The play off was eventful. Castro put one left off the tee into the creek. Then his third hit a spectator in the head, before settling in their shoe. He scrambled to a bogey, but it wasn't enough as Hahn made a par that gave him the win.
https://www.youtube.com/watch?v=YhwgMWpsCSY
James Hahn won on tour last year for the first time. He knew he could get it done. Yet this year has been a washout.  Apart from one top ten earlier in the season Hahn had been in the doldrums.   Eight consecutive weekends off is the stuff of nightmares for a professional golfer. He hadn't broken 70 for 18 consecutive rounds.
"The mind is a powerful thing and it was going bad for a while. Just didn't have the confidence, didn't believe in myself. I felt like I was putting in the work but wasn't getting any reward for it, so it made me not want to put in as much work because it's not gratifying.
"You're playing bad and you're missing cuts and there's nothing funny about that."   
So he sat down with his caddy last week for a heart to heart, and it got the job done.
"That was a week ago and now I'm here. So I constantly remind myself that I'm good enough that I belong out here. Was kind of chanting to myself that I can do this, I will do this and I must do this.  
"I mean, this is something that I look in my daughter's eyes and say, 'Hey, I can't give up on you, I have to do this.' So having family like that, my wife supporting me, it really gives me that extra fire to keep going."
Wang Wins Trophee Hassan II in Morocco
Jeunghun Wang holed three remarkable putts on the 18th green to see off Nacho Elvira after extra holes on a dramatic final day at the Trophée Hassan II. The Korean had to hole an 18 foot effort on the 72nd hole to force a play-off after Spain's Elvira had also birdied the last following an excellent approach to within a couple of feet.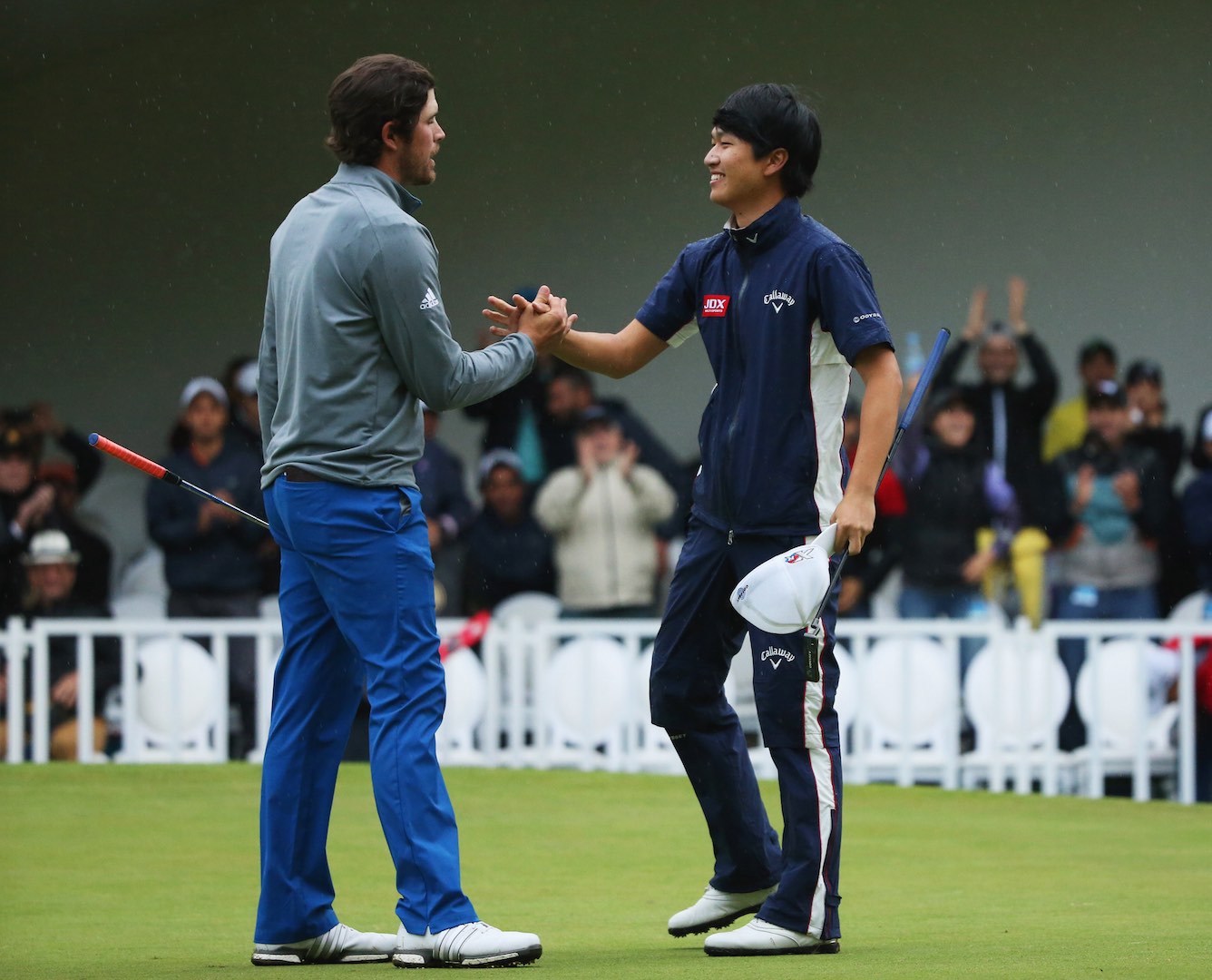 Elvira then looked to be in control of the first extra hole when he reached the par five 18th in two, but Wang made a 50 foot birdie effort and then converted from 20 feet for a winning gain when the pair replayed the hole.
The finish was fitting of a thrilling final round where the lead changed hands regularly, with difficult conditions and a testing Royal Golf Dar Es Salam layout creating a war of attrition. Overnight leader Chris Hanson fell away after a double bogey at the eighth – paying a heavy price for missing the fairway and then failing to get up and down from the side of the green.
Robert Rock finished third one shot back.
Related:
How To Get An Extra 30 Yards Off The Tee: Robert Rock's Power Driving Tip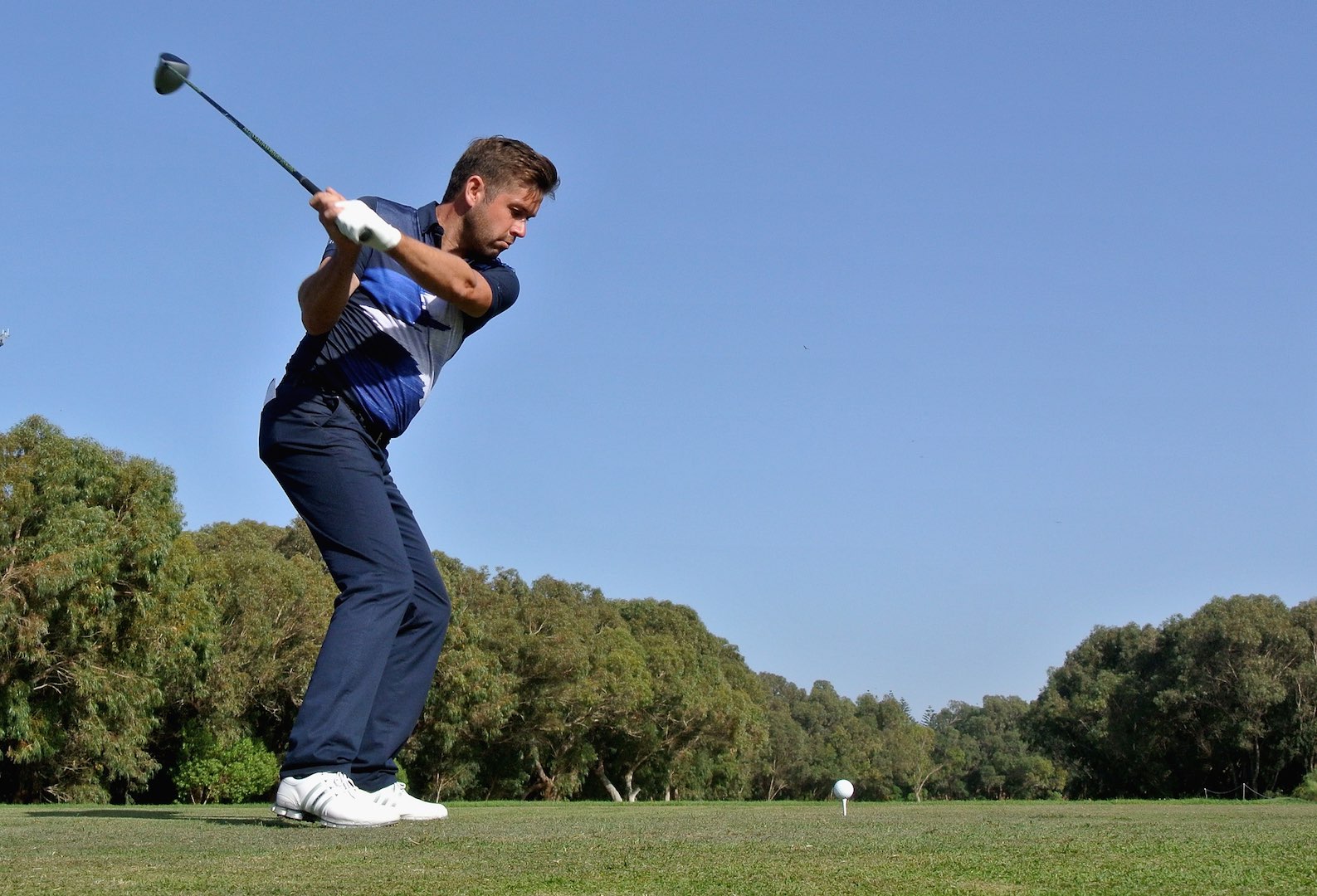 TAGS: Wells Fargo, Rory McIlroy, Phil Mickelson, James Hahn, PGA Tour, News, 2016