News
Jun 21st, 2018
Jacklin on…US Open, Mickelson, Fleetwood, The Open and Golf Sixes
Tony J speaks his mind
Words: GolfPunk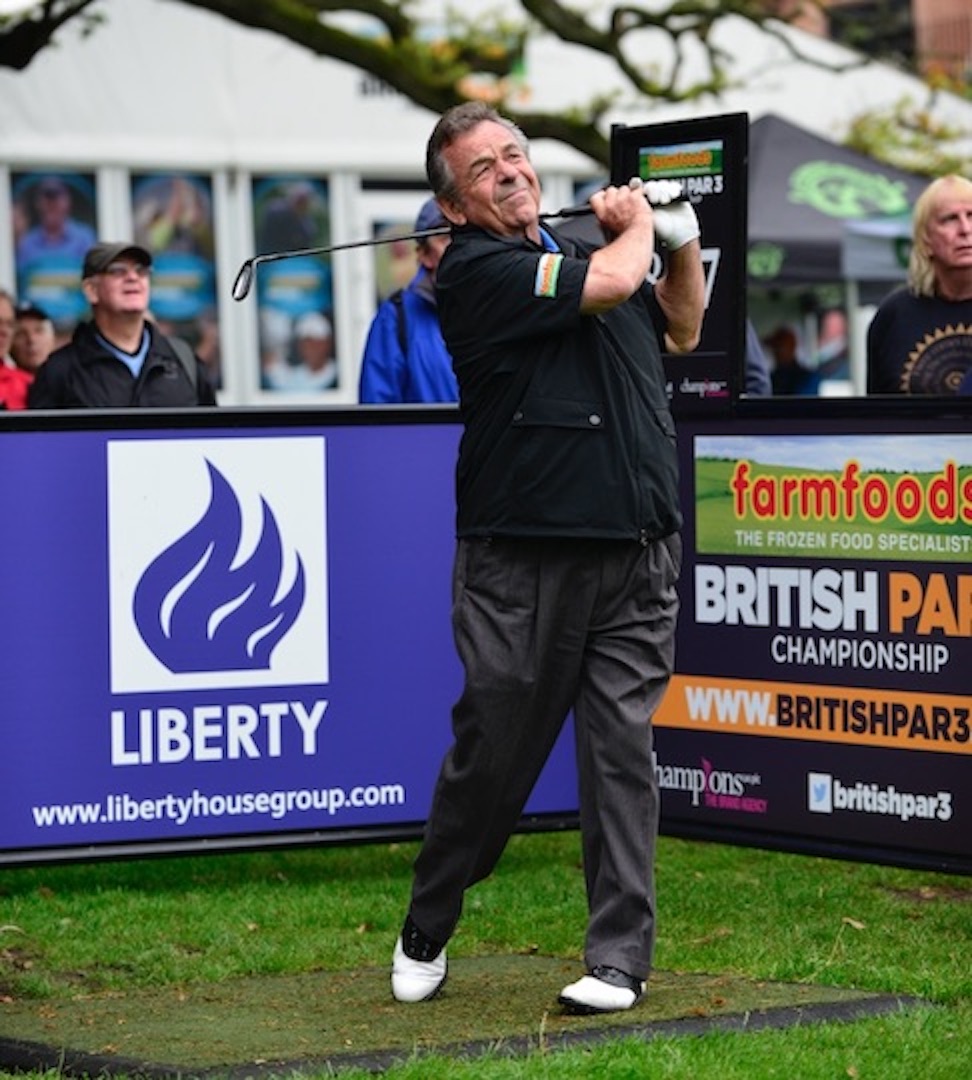 Tony on the U.S Open controversy:
The Shinnecock Hills Golf Course has always been a great test over the years, but the USGA have messed it up again. This kind of thing seems to be becoming a habit for them, the way the course was set up on Saturday was just ludicrous. It seems like they end up with egg on their face every time, and most of the players are disgusted. If I'd have been playing and seen the course set-up the way it was, I would have been angry. It was madness. It wasn't a fair test of golf, and the element of luck played a big role costing some people dearly. The whole thing turned into a joke on Saturday and you just hate to see it at that level of the game with a Major championship up for grabs. I'm sure the USGA will make their excuses but I just don't understand it at all.
The greens at Shinnecock were more like browns! Yes, they got a very worthy champion out of it in Brooks Koepka, but it was simply just not good enough overall.
Tony on Phil Mickelson's controversial move:
It was a crazy situation. I think they are going to have to change the rule and make it so if you hit a moving ball on purpose then you are automatically disqualified. Mickelson seemed to know what he'd done and did what he obviously thought was his best option, but it was certainly against the spirit of the game. I understand where he's coming from as it technically is within the rules, but as long as it is in the rules it will be taken advantage of. So, it is definitely something they need to tighten up on.
Tony on Tommy Fleetwood's rise:
His performance was spectacular. I first saw him in action when he won the Farmfoods British Par 3 Championship in 2013 and he has made huge strides since then. That victory seemed to be the springboard for his career and he has developed really well in recent years. It was a tremendous ball striking round that he had, achieving a record round.
Tommy's definitely going to win some Majors in his career, there is no doubt about that. He's a different player to what he was five years ago and improved significantly.
He was unlucky to not win the entire competition, but Koepka was supreme. I've never seen anybody more in control of their golf. He was extremely confident and showed why with the performance he put in. To play the way he did knowing Fleetwood was already in at two over, was just superb.
Tony on why English players struggle in the U.S Open:
First of all, going back to when I won in 1970, players didn't give themselves a proper chance. Colin Montgomerie came close a few times, but he'd fly in a few days before and then clear off! You can't cherry-pick tournaments like that. When I won I was playing full-time on the American Tour and was committed to that. Justin Rose is doing that now and was when he won in 2013, and I think that is why they are increasing their chances.
But I think you need to commit to playing on the PGA Tour and feel totally at home in that environment. The European Tour is great but if you need to be in America where the best players are playing on a weekly basis. The conditions over here are generally better too and that adds another dimension to it as well. So, I would suggest more people need to play golf regularly in the USA.
Tony on his favourites for The Open:
In terms of the English players I would have to go with Tommy Fleetwood. If he ever needed assurance about how good he is then he's got it now after that performance in the US Open. It's a shame about that last putt as he had some opportunities on the last few holes. He's got every right to be proud of what he has achieved so far. Coming to Carnoustie for The Open with that performance in the bag can only do him good. He will get a tremendous reception from the crowd there. When I won at Lytham in 1969 the home support was incredible, and Tommy will get the same. There will also be an expectancy there, but is more than capable of delivering. The likes of Justin Rose will be in contention too. A lot depends on the weather in this competition, but I think Tommy will be the favourite.
Tony on Golf Sixes:
I understand what they are trying to achieve, but it's a bit early to say if this will grow the game. I think there is room for these events to test the water, but I'm a traditionalist and for me the true test is four rounds of play. I'm not against it and applaud the approach but I think you've got to test it thoroughly. If you're talking about the best player winning, it still comes down to having good playing conditions and the course being in shape. New ideas are always a positive thing, but I would be sceptical about overdoing it.
Tony on how to set up a Par 3 course:
Well the Farmfoods British Par 3 Championship really is the ultimate test of a player's short game, so the course has to be set up in the right way. You need good putting services for the players and this is something we try to focus on. Playing conditions for the players needs to be the absolute best it can be which is something we aim for every year. There has been plenty of strides made in golf generally to ensure this, but I still think the golf ball goes too far.