News
Sep 19th, 2015
Italian Open Day 2
Colsaerts, Kaymer, and Jimenez ready to pounce
Words: Daniel Owen Photography: Getty Images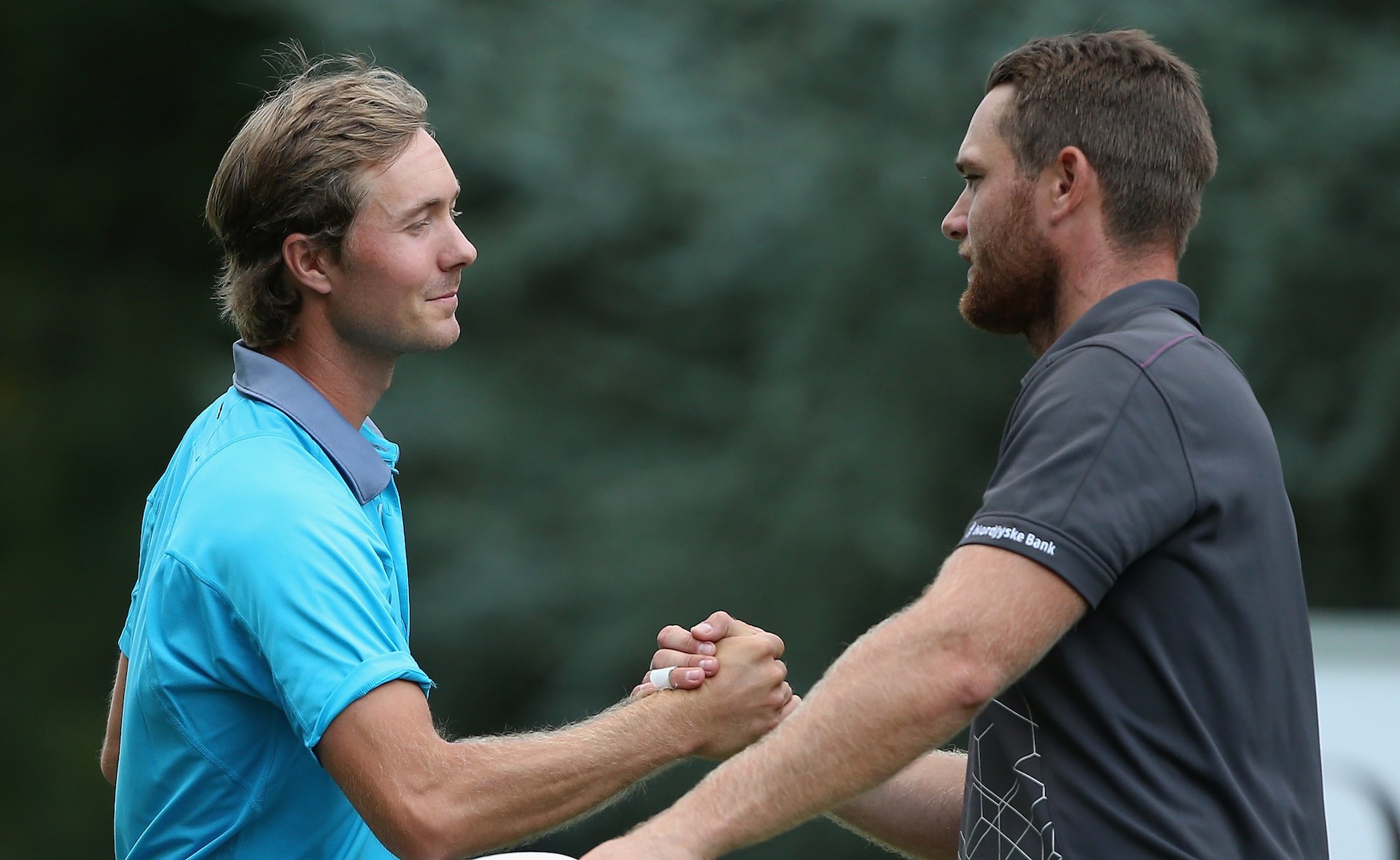 While Nicky C didn't manage to keep the lead going into round two of the italian Open, Scandanavians Jens Fahrbring and Lucas Bjerregaard zoom to the front at Monza. Fahbring shot a 64 with nine birdies, while his playing partner Bjerregaard put a 65 together, with five birdies and an opening eagle at the first.
Fahrbring has won on the the Challenge tour this season, but has missed the cut in his four European Tour starts.
Fahrbring said: "Winning this year on the Challenge Tour has taught me a lot about my game. The more you can do that and put yourself under pressure then the better player you will become. Hopefully that helps into this weekend but this is the first time I have been this high at a European Tour event.
"I am quite surprised where I am because I was not well at the start of this week. I picked up a cold and a fever last week in Kazakhstan, so yesterday was a struggle and I didn't expect to play so well.
"Today was a little better in terms of how I felt, and perhaps being unwell helped calm me down and lowered my expectations. It was great to be out there with Lucas as he was playing well and we have played a lot of golf together over the years, so I think we helped each other along."
Our DJing Belgien GolfPunk Nicholas Colsaerts couldn't shoot another 63, but a solid 70 leaves him 2 shots back at 11 under, and by far the most experienced of any of the leading pack.
Tucked in ominously at 10 under is German double major winner Martin Kaymer. He's had a tough year, but a 66 has him in the mix, along with GP clubhouse opener Bernd Wiesberger.
Living legend Miguel Angel Jimenez is four shots back following a 66. The 51 year old isn't letting time get in his way, regularly competing at the top of the leaderboard when his peers are playing for peanuts on the senior circuits. Danny Willett shares 13th spot with him following a second round 67.