News
Jun 18th, 2016
Is this the longest serving PGA Pro?
Aquarius Golf Club thinks so
Words: James Greenwood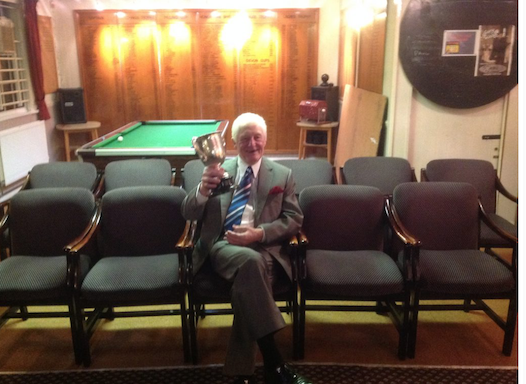 The story of the longest ever golf club member went global. Now another British golf club believes it might have the longest serving club professional in the world.
Aquarius Golf Club in London's PGA professional, Fred Private, has worked continually at the club for an amazing 52 years, according to an article in Golf Club Management News, who are leading the quest to find the longest ever serving professional.
"Reading the article made me wonder, do we at the Aquarius Golf Club, have the longest serving PGA professional? said Jim Halliday, secretary of Aquarius Golf Club.
"Our pro Fred Private was appointed assistant pro in 1964, made the professional in 1967. At 85, he is still teaching at our club today. He captained the Kent PGA in 1971 and is now an honorary member PGA. There can't be many who have served longer."
If anyone knows different, let us know.
Related:
Click here or on the image below to read more about the longest ever golf club member