News
Aug 6th, 2016
Irish flagbearer takes the mick out of Rory
With Caroline Wozniacki
Words: James Greenwood
Irish flagbearer Paddy Barnes has been critical of Rory's decision not to play in the Olympics over fears of the Zika virus.
McIlroy has since been taunted on Twitter by Barnes on several occasions, and he had another pop after carrying Ireland's flag at Friday's opening ceremony.
Barnes shared a picture that showed him posing with Denmark flagbearer Caroline Wozniacki, who was engaged to Rory until he broke it off in May 2014 when the invitations had already been printed.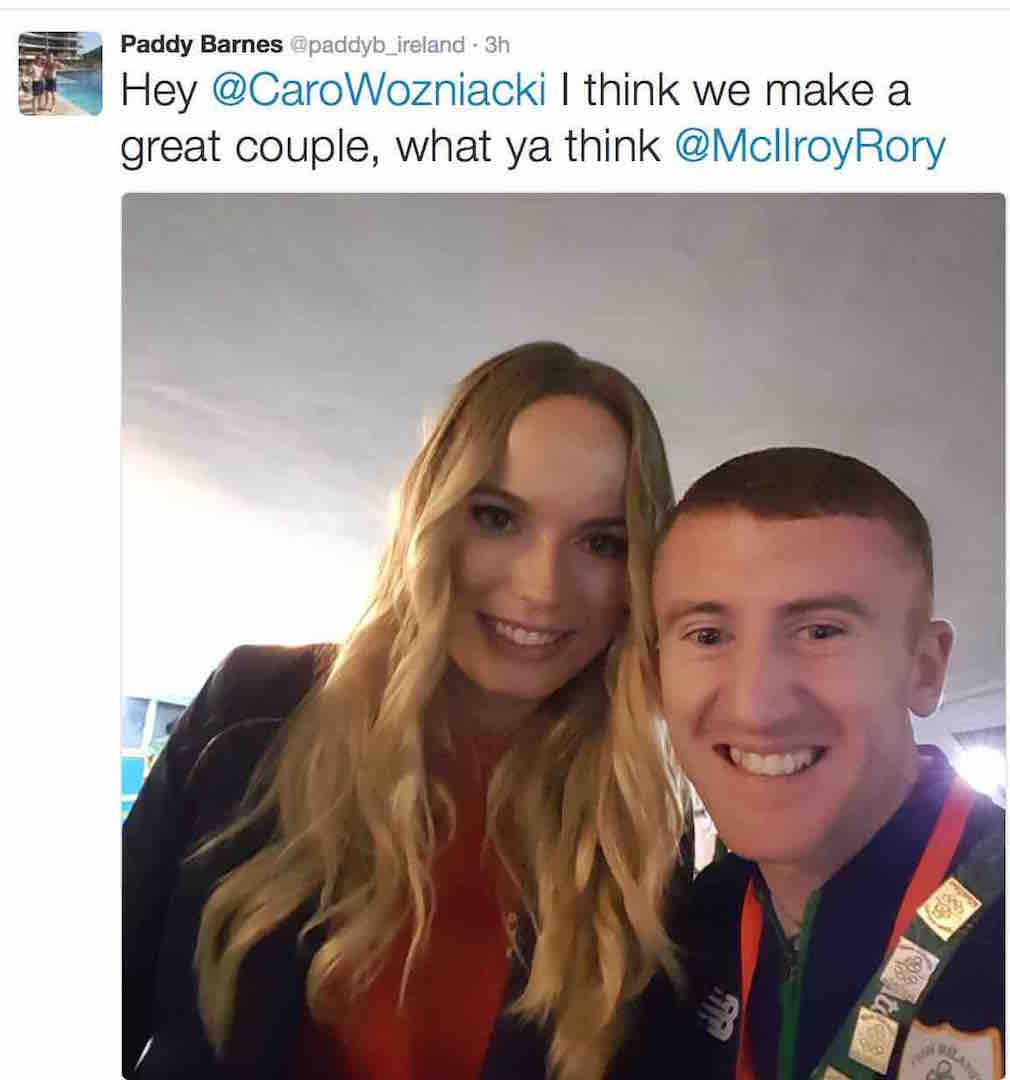 Related:
Click here or on the image below for more on how golf is descending on the Olympics