News
Nov 7th, 2015
Introducing Li Haotong
Could China have a new golf superstar?
Words: The Brigadier Photography: Getty Images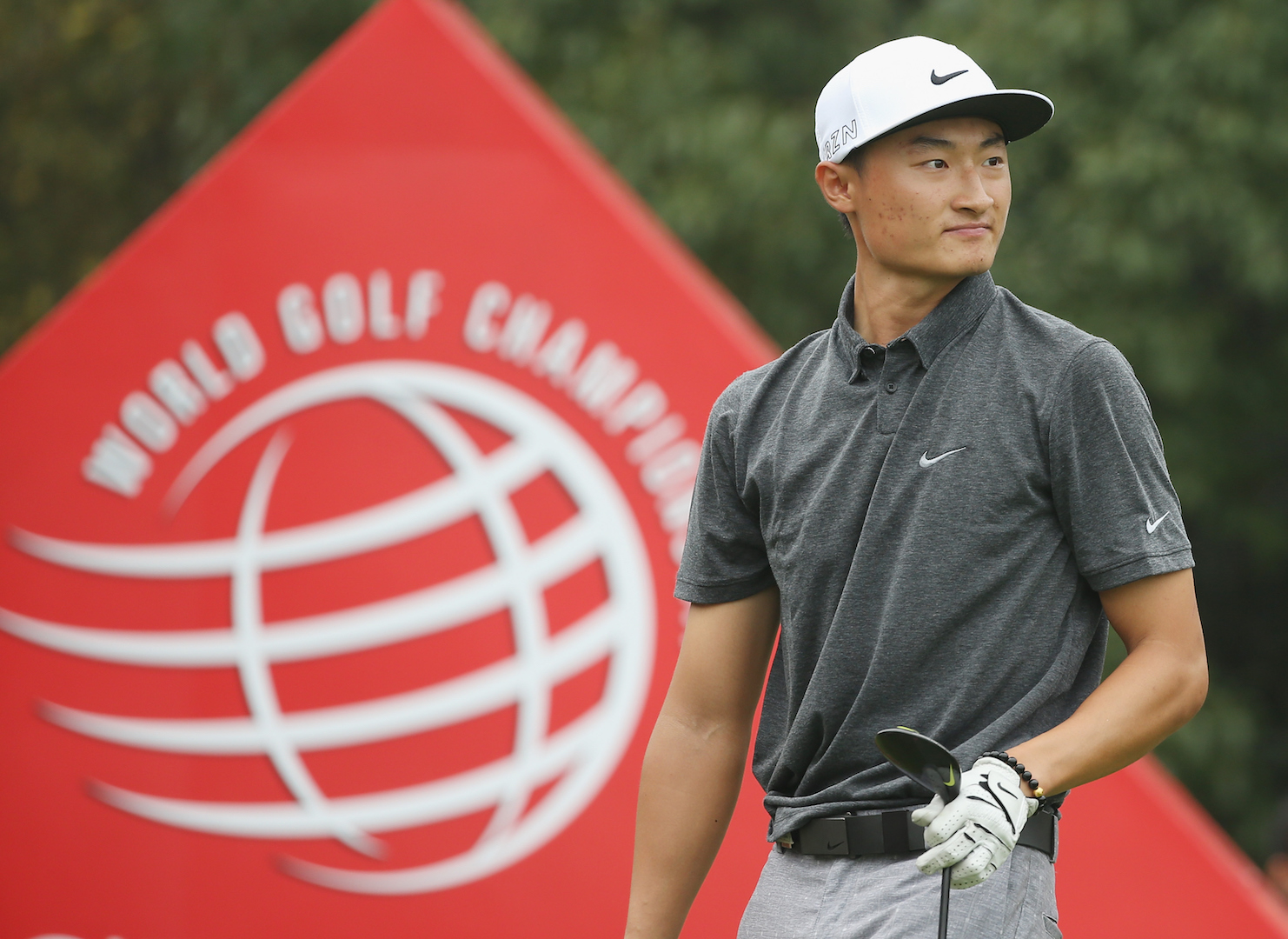 Chinese golfer 20-year old Li Haotong is just one shot behind the leader Kevin Kisner in the WGC-HSBC Champions in Shanghai. He shot a third round six under 66, and is two shots ahead of Jordan Speith.
If he were to win this would be an amazing boost for golf in China, and will catapult him to fame in his home country.
He will be teeing it up with Dustin Johnson in the final round on Sunday, and competing for the $1.4 million winner's cheque and the "Old Tom Morris" trophy. The WGC-HSBC is one of the most prestigious tournaments in the world, outside of the Majors, and this would put Chinese golf firmly on the map.
"This tournament is so big — it's too big," Li said. "I know that the final day, a lot of people are going to be hitting a lot of birdies.
"But that's why I thought that my target, my goal of this tournament would be making the top 10, because making the top 10 will already be a highlight and a milestone for my short career."
When HSBC founded the Champions tournament ten years ago there were fewer than 100 golf courses in this vast nation. "If anyone wants to see just how far golf in China has come over the last decade, then look at the leaderboard," Giles Morgan, HSBC global head of sponsorship and events, told AFP.
"It's an incredible story. Li Haotong is one of our own. He graduated through the ranks of the HSBC China Junior Golf Program.
"Just recently I said our dream was to have a Chinese player at the top of the leaderboard at the HSBC Champions here in China in five years – and now it has happened so soon."
Li's said he will treat Sunday's round like any other day, but the home crowd's expectations are bound to be something hard to deal with.
"If it's destined for me to do something good, you cannot stop it," Li said. "So what I will try to do is my best tomorrow and see how things go."
We wish him all the best for tomorrow. No pressure then.