News
Feb 1st, 2017
Incredible hole–in–one story!
Actually make that three hole–in–ones....
Words: John Dean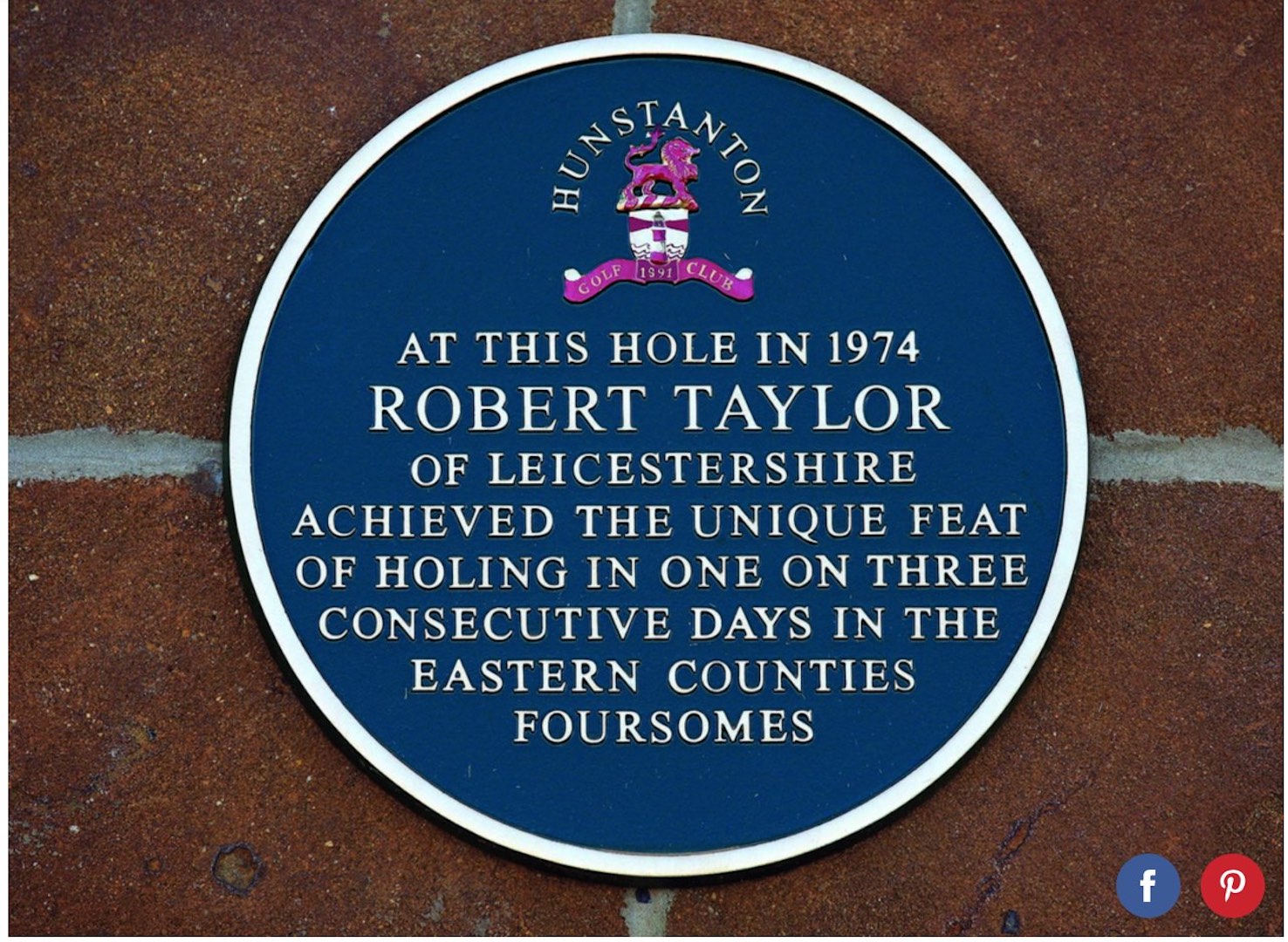 Getty's legendary golf photographer David Cannon has shared an amazing hole–in–one story in an article for Lady Golfer. Actually, make that three hole–in–ones! 
In May 30, 1974 Cannon's Leicestershire and Rutland County golf team traveled to Norfolk's Hunstanton Golf Club for the Eastern Counties Foursomes, an annual golf gathering involving nine counties and played over a weekend.
Taylor made a hole–in–one on the 189–yard 16th hole during a practice round using a 2-iron. But that was just the beginning!
The following morning, Taylor nearly aced out on the same hole again, but this time with a 6–iron because of a favourable wind.
When he hit 6–iron again in his afternoon match, he aced out again.
Cannon relates that night at dinner a fellow golfer gave Taylor 1 million–to–1 odds on 25 pence he couldn't make a third ace on the same hole the following day.
Taylor missed the green in the morning match, but in the afternoon, he aced out yet again! Three aces on the same hole over three consecutive days.
"It shows miracles do happen," writes Cannon, "and luckily enough I was a member of that Leicestershire team and did actually witness one of the shots from the 17th tee in the match in front -- a moment I will treasure always."
Cannon says Taylor was never paid the £250,000 he was owed, and he could probably have used it to cover his bar bill for the weekend! 3 aces –ouch! But who wouldn't trade a few rounds for such a feat?
It also reminds me of another legendary hole–in–one story at Royal Norwich, when John Hudson had back–to–back hole–in–ones at the 1971 Martini tournament. But that's another story.
Related:
Here's another favourite hole–in–one as an 11 year–old boy nails one in front of Tiger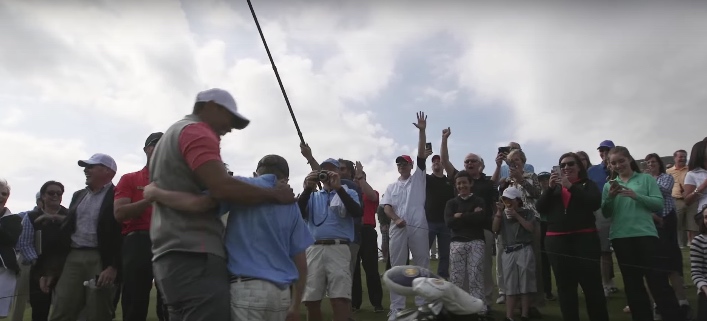 TAGS: Bob Taylor, Hole In One, Aces, Three Aces, David Cannon, Royal Norwich Golf Club, News, 2017, Golf Course