News
Oct 21st, 2015
Ian Poulter in Ryder Cup Drama
Race against time to play in Hong Kong
Words: Daniel Owen Photography: Getty Images
What do you do when your European Tour membership is under threat and your Ryder Cup chances are in jeopardy? You call in a favour, get your mate to pull out, and fly half way round the world to Hong Kong at the drop of a hat to take his place. Well, that's what you do if you're Ian Poulter.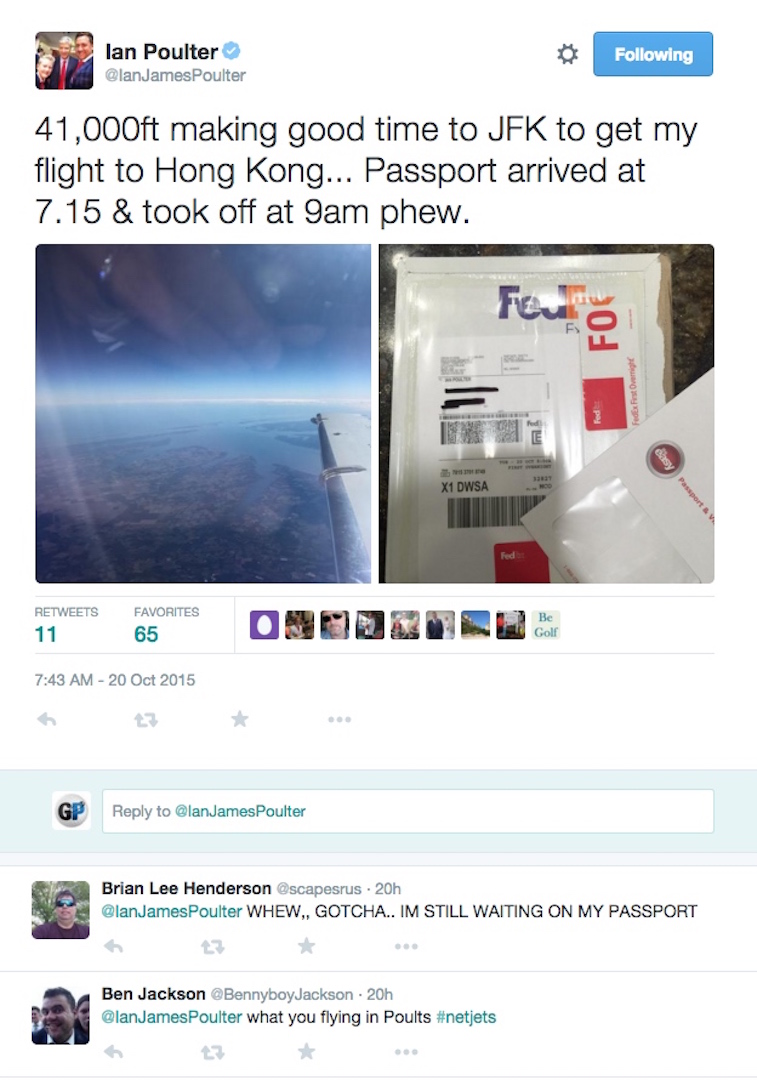 With his average play this year, Poult's dropped out of the top 50 in the world for the first time since 2006, which meant he was no longer eligible for the WGC-HSBC Champions event in Shanghai. Without entry there he wouldn't have played the required 13 events to keep his European Tour membership, and thus not eligible for the Ryder Cup team.
Panic stations ensued and operation Ryder Cup SOS went into full operation. And the hero of the hour was an American! Because the entry deadline had passed for the Hong Kong Open, Poulter needed a sponsors invite. However they had all been taken, so he needed someone to drop out. Enter former PGA Champion Rich Beem.
Thanks to @beemerpga for giving up his invitation to allow me to play in Hong Kong. Where would you like me to take you for dinner.

— Ian Poulter (@IanJamesPoulter) October 20, 2015

Even after all this there was still more drama. Poulter's visa and passport turned up only two hours before he was due to fly, while he will only get to the course on Wednesday evening so has no chance for a practice round.
41,000ft making good time to JFK to get my flight to Hong Kong... Passport arrived at 7.15 & took off at 9am phew. pic.twitter.com/tOF6lcs9L5

— Ian Poulter (@IanJamesPoulter) October 20, 2015
But as Mr Ryder Cup, we wouldn't expect anything less. Ian Poulter will do whatever it takes to spank the yanks again, it's just ironic that's it's an American that has given him the opportunity.