News
Jan 8th, 2016
Hyundai Tournament Of Champions Wrap
Who's where after round one? Video highlights
Words: Nick Kevern Photography: Getty Images
Patrick Reed fires a blistering 65 to lead Spieth by one...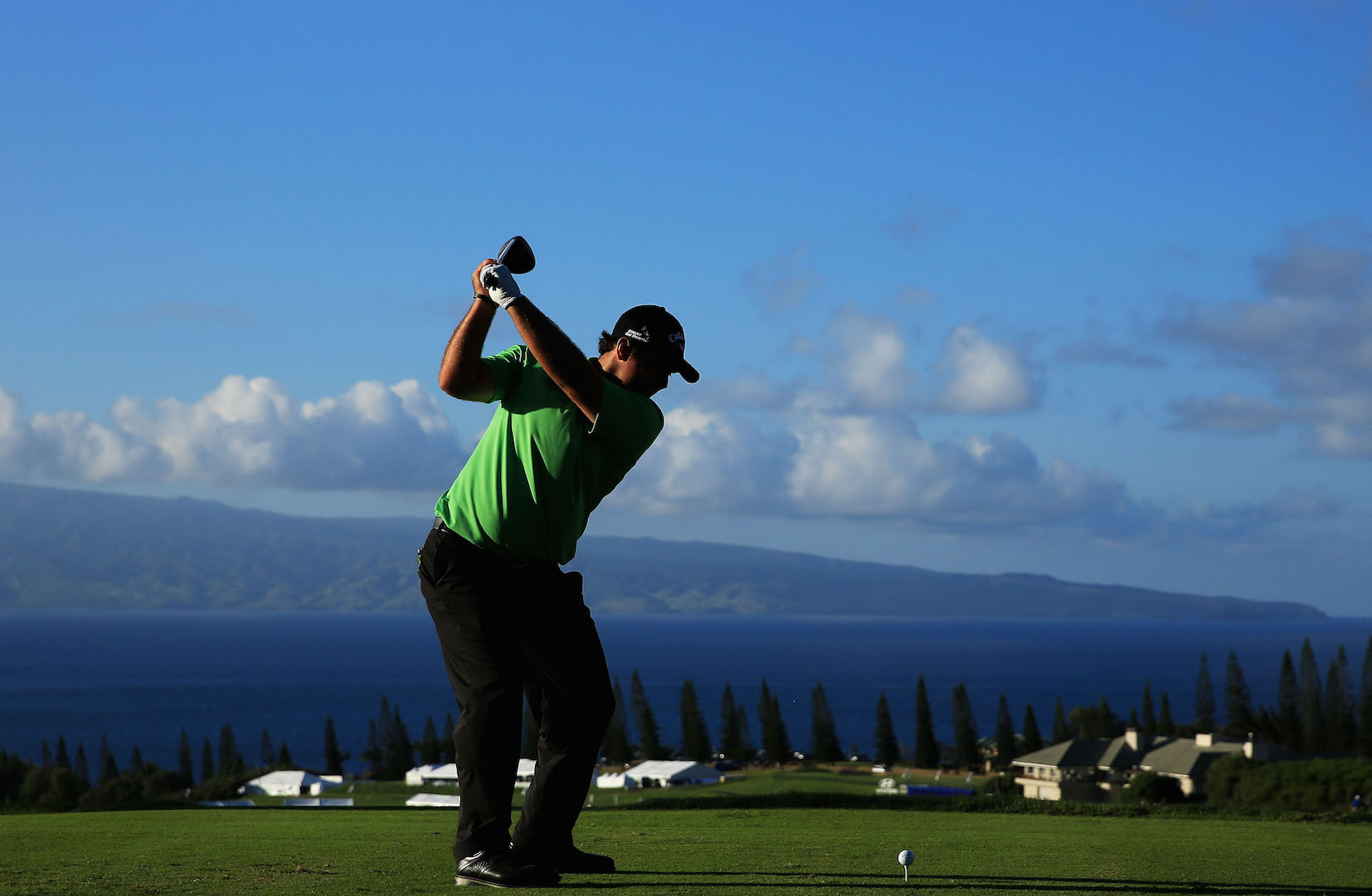 The first day back at work following the holidays is usually a bit of a struggle. Shaking off the cobwebs and getting back into the groove can sometimes take a little while...this, however, does not apply to us all. Some are eager to get things going, they want to continue where they left off.
The first day of the Hyundai Tournament of Champions in Hawaii offered an opportunity for some to do just that. Every competitor at the event has been invited due to the fact they were PGA winners last year. 32 PGA Tour winners in a stellar line up... the only question would be, which one would be suffering a holiday hangover.
That unfortunate accolade would go to Zach Johnson on the first day of the Tournament of Champions. Introduced as the Open Champion must have given Johnson with a great feeling as he began his new season. He started well with birdies on the seventh, ninth and 10th. Then his hangover kicked in. Bogies on 11,12 and 14 not to forget a double Bogey on 13 meant that the two time Major winner finished day one in T27.
Whilst Johnson's hangover lingered and others were producing a safe, first day back performance, a few players opted to seize the opportunity. Brandt Snedeker, Danny Lee and J.B Holmes played beautiful golf to see the three men tie for third on the opening day. For Snedeker it was an opportunity to remind us all that he is a fantastic player with touches of brilliance. Both Snedeker and Lee produced bogey free rounds. Looking good, guys, but still not top of the class on your first day back.
With Johnson suffering from a hangover, others seizing opportunity, what about those who aimed to continue where they left off? Momentum can easily be lost during holidays. Jason Day had the longest holiday of them all yet still produced a comfortable round of -3. Yet the ones to watch would be Jordan Spieth and Patrick Reed.
Spieth's 2015 was quite simply, sensational. The Masters, U.S Open, FedEx Cup and ending the year as the World number One. Would a break affect him? Well in a word, no. Spieth showed that it may be a new year, but normal service can resume quickly. A Bogey free 66, -7 for the day was not only impressive, but ominous. McIlroy...take note. Yet somehow, he would not end the day in the lead.
Patrick Reed went toe to toe with Spieth. The pair were all square going into the final hole of the day. What separated them was one sensation shot. Go for the green on a long parfive in two shots...don't mind if I do, thought Reed. An impressive Eagle on the 18th compared to Spieth's Birdie is all that separates them. -8, 65, outright lead on day one for Reed. This duel will be good, really good. Who will want it more?