News
Aug 9th, 2016
How Jim Furyk nearly missed out on his 58
Because of a score card error
Words: James Greenwood Photography: Getty Images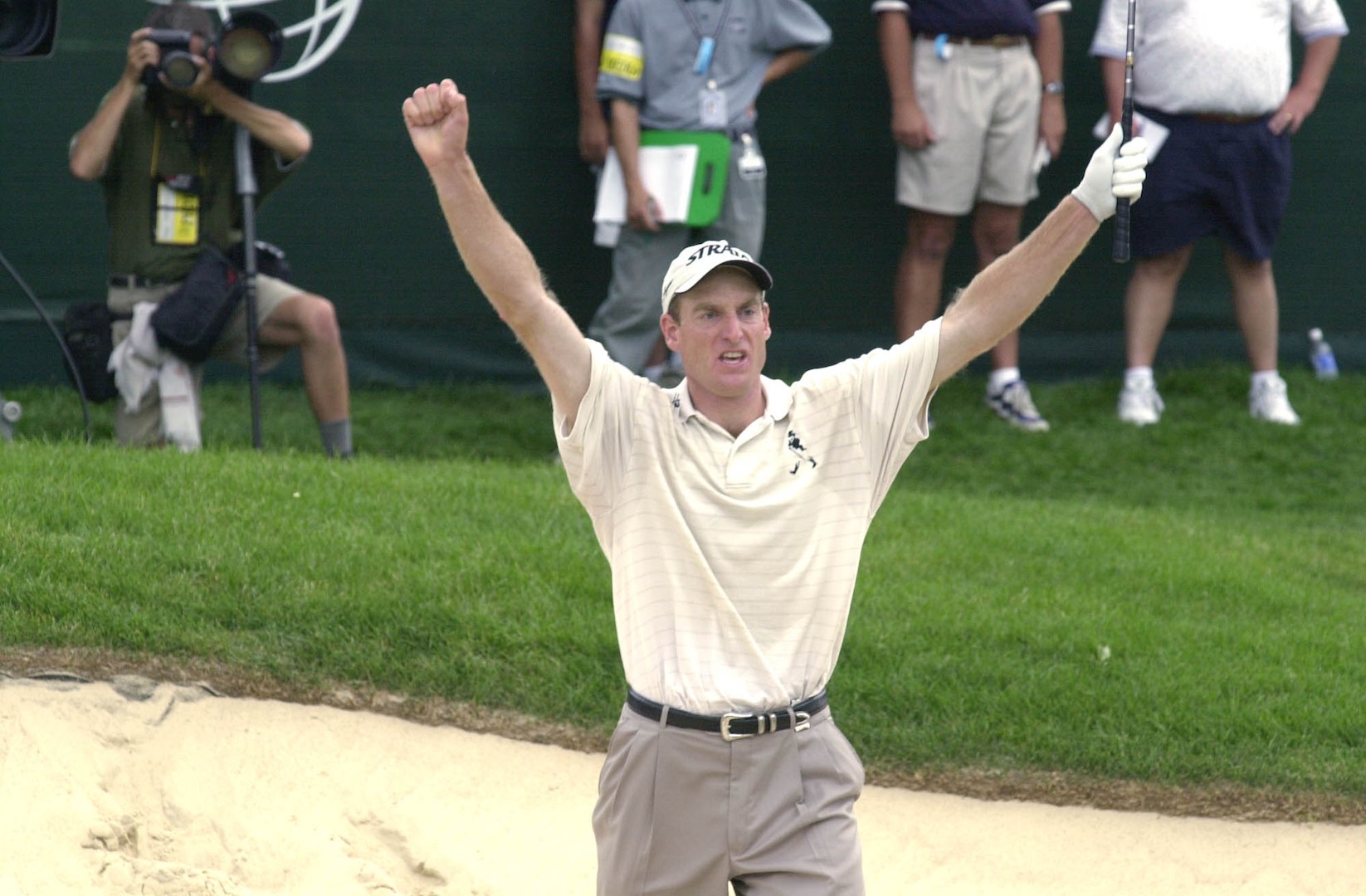 Jim Furyk entered history on Sunday when he shot 58 in the last round of the Travelers Championship, which is the lowest single round score ever recorded on the PGA Tour. But it might not have counted. Here's why.
Jim Furyk's record-breaking score was in jeopardy after his scorecard was marked incorrectly.
Furyk's playing partner, Argentine Miguel Angel Carballo, had mistakenly marked down Furyk for a birdie on the par-four 14th when Furyk had in fact made a par.
This innocent mistake would have seen Furyk disqualified from the tournament for submitting the incorrect score.
But in the nick of time, the two golfers spotted the counting error before they handed in their scorecards at the recording office after the round.
Al Geiberger, the first man to ever shoot a sub-60 round on the PGA Tour, and former World No.1 David Duval, now no longer hold the record for the lowest round on the PGA Tour.
"I'm still a little stunned and a little flabbergasted," said Furyk afterwards.
"It's a kind of reminder that no matter how bad you feel with your swing, you're never that far away, or no matter how good you feel you're never that far away from playing poorly as well."
Related:
Click here or on the image below for more on Jim Furyk's amazing feat