News
Mar 7th, 2020
How Do We Beat It is back for 2020
Enter and support Prostate Cancer UK
Words: GolfPunk
Prostate cancer claims the life of one man every 45 minutes. That is one very scary statistic and one that made the GolfPunk team sit up and listen. We looked it up and found that prostate cancer is the most common cancer in males in the UK, accounting for 26% of all new cancer cases. So, we are supporting the How Do We Beat It event if for no other reason than to support the charity Prostate Cancer UK.
https://www.youtube.com/watch?time_continue=2&v=9qaM1Oz0YVM&feature=emb_logo
The 2020 How Do We Beat It event, in association with leading men's health charity Prostate Cancer UK, will look to top last year's entry of 4,000 UK and Ireland club golfers, as its partner continues to fight a disease which claims the life of one man every 45 minutes - around the time it takes to play just three holes of golf.
After signing up with a minimum £5 donation, golfers log their scores with HowDidiDo as normal, and their best 'eclectic' round, between April 1 and August 30, is calculated automatically by the system with the 16 best eclectic cards qualifying for the Grand Final at a soon-to-be-announced world-class golf resort.
HowDidiDo's CEO, Richard Peabody, said: "The eclectic format has proved very popular over the last three years. It means you only need to have one good hole every time you play, and it could improve your overall score.
"And the Grand Final provides club golfers with the chance of a lifetime to play two rounds of golf and enjoy a night's stay at one of the UK's most prestigious golfing venues."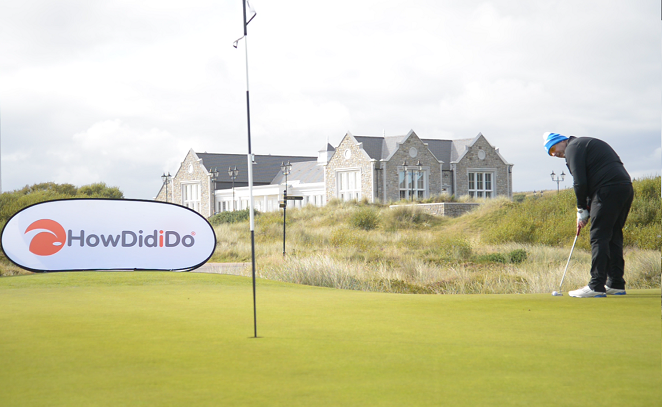 He added: "We've already raised a six-figure sum for Prostate Cancer UK but it's only just the beginning. We're keen to increase the number of participants - and, consequently, boost the annual donation - and are making a concerted effort to recruit more golfers with a poster campaign at clubs. Let's play more golf and help beat prostate cancer at the same time."
To enter the 2020 How Do We Beat It competition simply register at HowDoWeBeatIt.com or via the sponsored competitions page at the HowDidiDo website.
And another thing...
Paige Spiranac on nude picture scandal