News
Dec 21st, 2015
Hong Kong Golfing Billionaire
Takes one from behind
Words: The Brigadier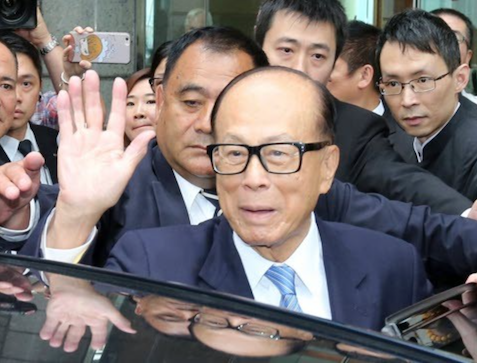 87-year-old Li Ka-Shing, a GolfPunk of the highest order (and also the richest man in Hong Kong), has just had back surgery after playing so much golf he did himself an injury.
According to the Bloomberg Billionaires Index, Li Ka-Shing is also the third richest person in the whole of Asia, let alone Hong Kong, with a net worth of $31.9 billion.
He is the chairman of the board of CK Hutchison Holdings; through it, he is the world's largest operator of container terminals and the world's largest health and beauty retailer.
He's also a bit of a golf nut, and gets up every morning at 6am to play golf for an hour and a half. Li says that during that time, '...the ninety minutes that I have are mine.'
His golfing partner no less than Hong Kong movie mogul Raymond Chow, who famously bought martial arts films to an international audience, and championed Bruce Lee and Jackie Chan. That's one hell of a power paring for you.
In spite of his vast wealth, Li has cultivated a reputation for leading a no-frills lifestyle, and is known to wear simple black dress shoes and an inexpensive Seiko wristwatch.
Li is also regarded as one of Asia's most generous philanthropists, donating over US$2.18 billion to charity and other various philanthropic causes.
We wish the 87 year-old a speedy recovery and return to the golf course for his daily bit of golfing Zen.
TAGS: Li Ka Shing, Golf Nut Li Ka Shing, News, 2015, Golfer