News
Oct 28th, 2016
Hideki Matsuyama three clear at WSG Champions
His heart is strong
Words: John Dean Photography: Getty Images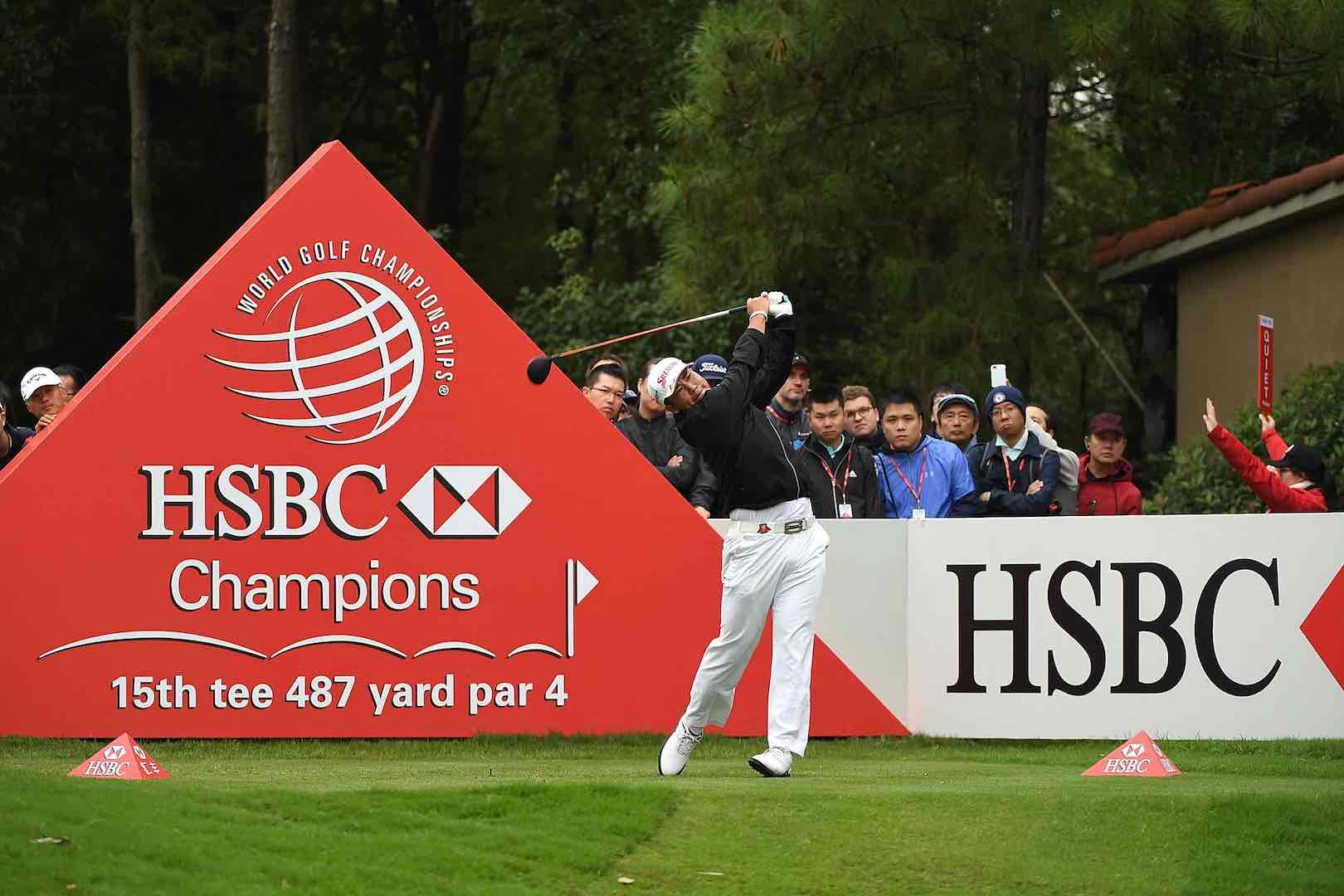 Hideki Matsuyama is poised to become the first Japanese player to win a WGC championship. At 17 under par, he is three clear of Russell Knox and four ahead of Daniel Berger.  Matsuyama did not want to get ahead of himself and talk about how he might feel if he were to win. Rather did he talk of how he would simply try to do his best while sticking with that wisest if most cliched of golfing sayings about playing one shot at a time.
At 24, he has far more experience than most might think. He may only have turned professional at the end of 2013 but he was at the very top of the amateur game as long ago as 2010 when he won the first of his consecutive Asian Amateur titles. It was in 2011, when his coach talked of how much stronger he was getting via a fish-based diet before saying that there would never be anything as strong as his heart.
Matsuyama may not smile as much as the crowds would wish but he stays on a more even keel than most and does not mind admitting that he is well blessed in terms of patience. "Maybe because other players around me seem a bit temperamental, I seem calm. I hope to be calm and to play calmly."
His 68 of today was altogether different to his 66 and 65 of the first and second rounds. Then, he was playing aggressively and reeling off the birdies - 19 in total - whereas the 68 was more about keeping a bogey off his card. The last of his birdies - it came at the 18th - was crucial as far as he was concerned in that it had enabled him to sit down to dinner with three shots between himself and the wonderfully tenacious Knox.
Matsuyama says that his fourth-round play will be dictated mostly by the weather and the pin positions, though he is also aware that the players to his rear will be making their share of birdies as the go on the attack. "I know I'm going to have to make some birdies but I think it might be more important not to make any bogies."
Knox had no problem in picking out the all-important hole of his day. It was the par-five 14th where, after hitting in the water, he holed across the green to save par. That done, he followed up with a birdie: "There was a massive momentum change there…Those little moments can make your tournament. It could have been so much worse."
One intriguing thing about the third round leaderboard is that there are as many as ten different nationalities among the 13 players at seven under par or better.
Matt Kuchar, of the four Americans, detonated the biggest Chinese cheer of the day when he had an ace at the 17th. Of the nine aces he has had across his career, he said that this was the most disappointing. Seconds before he hit from the tee, he was told that the handsome Cadillac on offer for a hole-in-one had been withdrawn for today's play because the length of the hole had been reduced to under the 200 yard mark and therefore negated the relevant insurance conditions.
When he proceeded to hole out with his five iron, all he could think about was how his nine-year-old son was going to be quizzing him as to why on earth he could not have done it a day sooner.
Kuchar reported on how he and Sergio Garcia had been laughing at the injustice of it all when Henrik Stenson, the third member of the party, had stepped forward with an apology.  The Swede was the player who had asked that they move from the chewed-up back tee on to one in better shape.
Related:
Gary Player's going to 81 soon and here's how he wants you to celebrate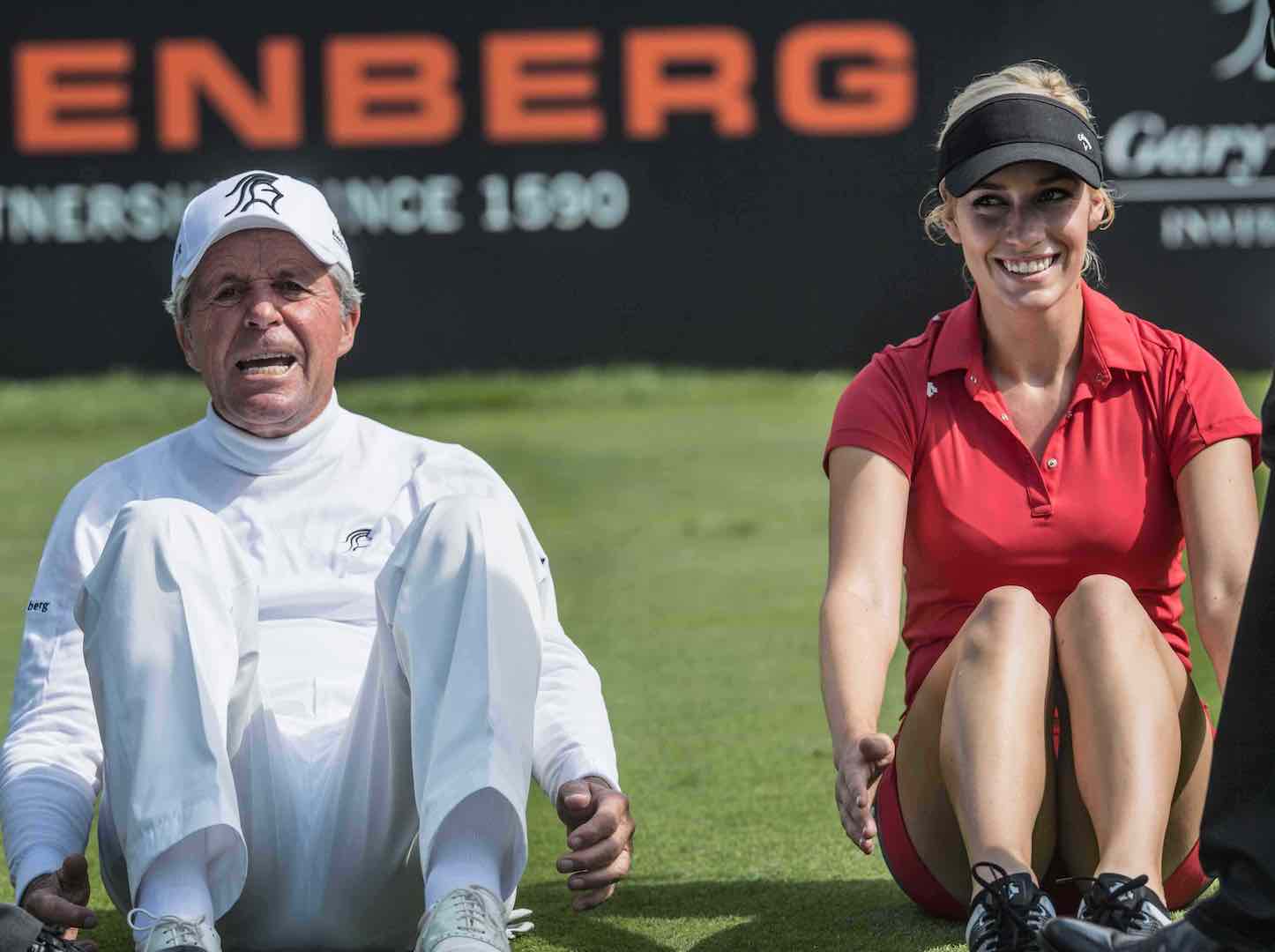 TAGS: Hideki Matsuyama, WSG Champions, Shanghai, News, 2016