News
Jun 26th, 2016
Greenbrier Classic Cancelled
How will it affect The Open?
Words: Daniel Owen Photography: @bubbawatson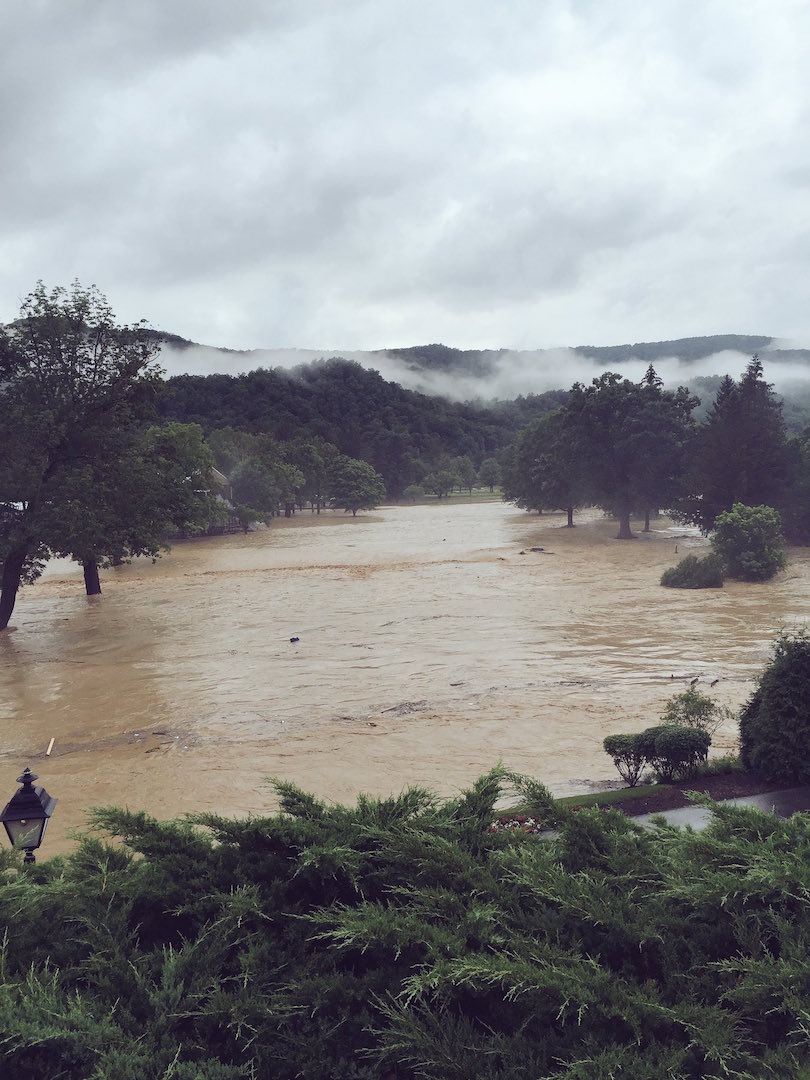 The Greenbrier Classic has been canceled as biblical storms have devastated West Virginia. While it has been a state wide problem, 15 of the 23 deaths attributed to the storms have happened in Greenbrier County. 
PGA Tour Commissioner Tim Finchem had this to say in a statement:
"We are heartbroken by the devastation that the residents of West Virginia are experiencing at this time and the reports of lives lost due to the terrible flooding. Cancelling the The Greenbrier Classic is certainly the most prudent course of action as our foremost concern is the well-being of those who are having to live through this tragic situation. Our thoughts and prayers are with them. We know we will have the opportunity to return again next year, and we look forward to that time. But for now, that is of secondary concern. The priority is safety of the residents and their recovery from this disaster."
https://twitter.com/GbrClassic/status/746365522455957504
Those before and after pictures show just how badly the course has been affected, it looks more like the set of Jurassic World than it does a golf course. But cancelling the tournament does bring up it's own set of problems. 
It's the first time since 2009 that a PGA Tour event has been called off before it even started due to bad weather. Traditionally however the Greenbrier Classic had the last available spot for the Open Championship. The highest placed finisher, who hadn't already qualified for the Open would get that final spot. So who will get the spot now. Logically it will go the highest placed finisher at the Barracuda Championship, the PGA Tour stop that takes place the same week all the big boys are battling out at the WGC Bridgestone, but ultimately the decision will be made by the R&A. And who knows what they will say.
TAGS: Greenbrier Classic, PGA Tour, The Open Championship, News, 2016