News
Apr 6th, 2018
Great value for money at the 2018 Masters
When it comes to food and beverage
Words: GolfPunk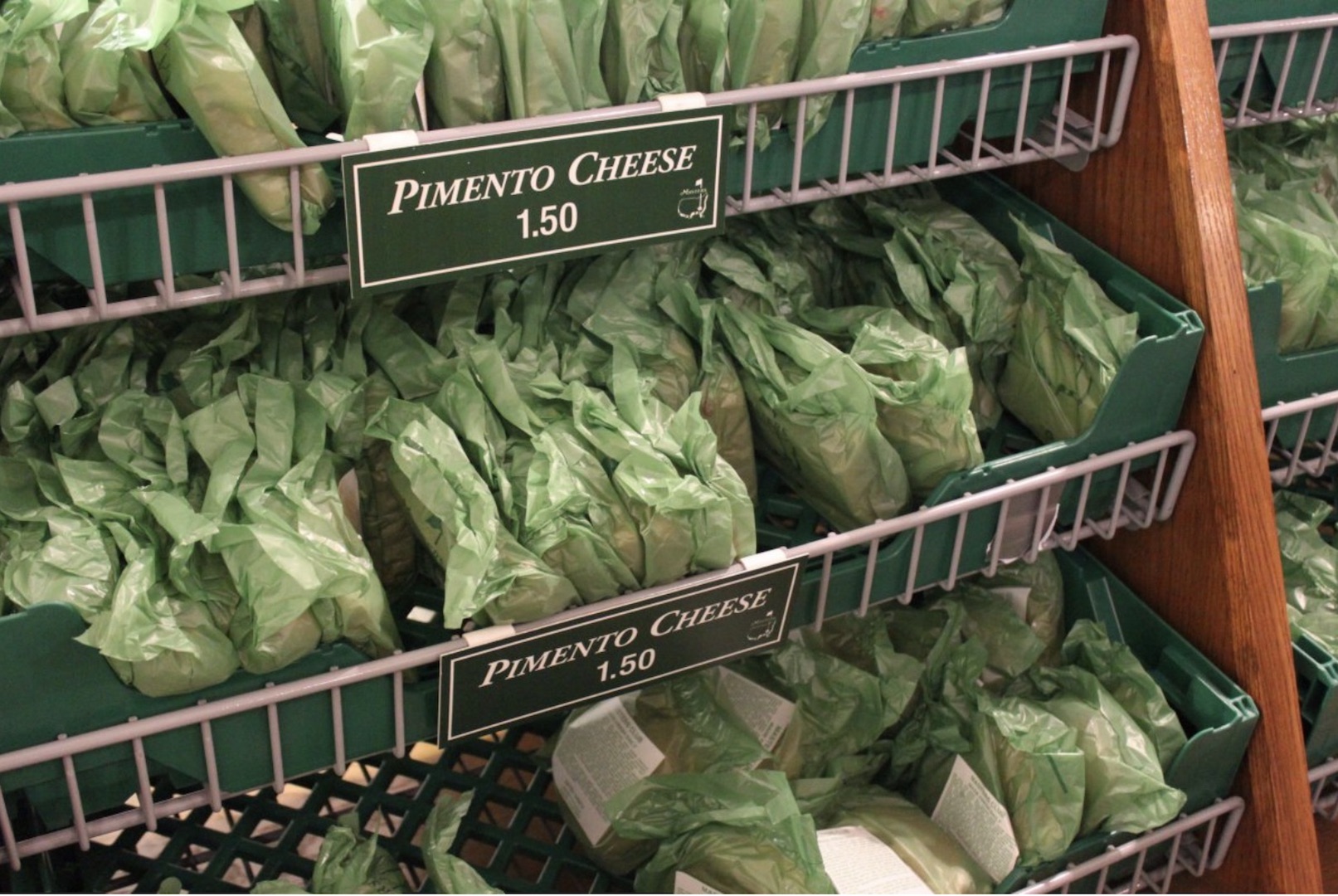 One of the many, many things that we love about the Masters is just what great value for money it offers for the ordinary spectator- opps, Patron.
But seriously, when it comes to looking after the food and beverage needs of the ordianry spectator, the Masters is just hard to beat by any other single sporting event that we can think of.
The staple diet of the Masters offering is the legendary pimento cheese sandwich, which will only cost you a mere $1.50 - or £1.07 for our UK readers. That's less than an egg sandwich from your local Tesco, an experience that certainly doesn't come with a large side dish of world class golf.
So what are you going to wash your pimento cheese sandwich down with? A softdrink will set you back $2.00 (£1.43), whilst for a domestic light beer you'll only need $4.00 (£2.86).
If you really want to throw the boat out, then an imported beer will cost you $5.00 (£3.57), as will an American Craft Beer. That would represent seriously good value at your local golf club, let alone any other sporting event. But that's how they roll at Augusta National, and we love them the more for that.
So, how does that stack up against what is on offer at the Open Championship? Well, let's make a start on the food front. Your most basic egg and cress sandwich, available at Tesco's for the recently increased price of £1.10, will set you back £4.00.- so effectively four times the price of a pimento and cheese at Augusta National.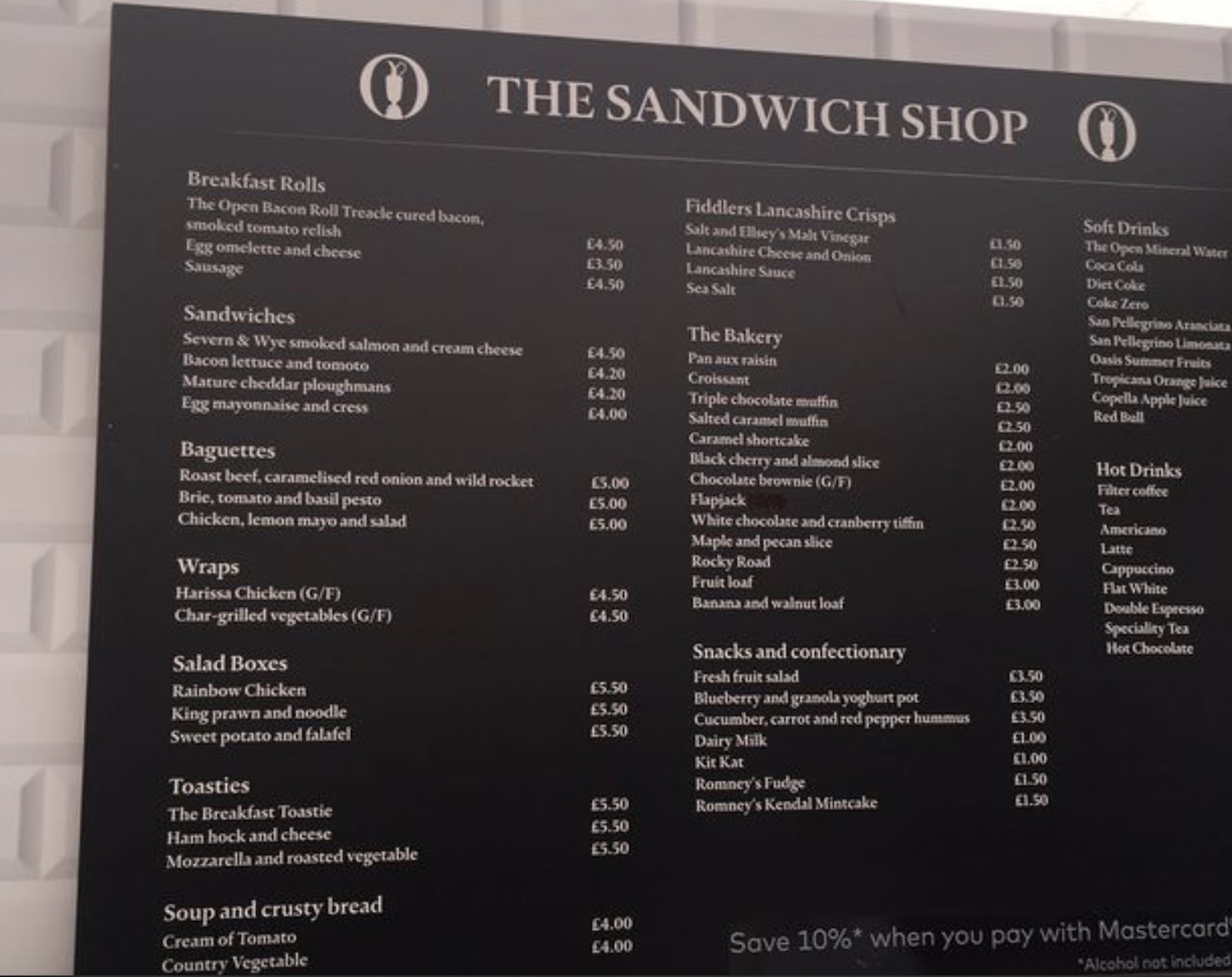 Whilst the most expensive food item on the Augusta menu is the $3.00 Grilled Chicken Wrap, you'll have to reach much deeper into your pockets at the Open. A portion of fish and chips will set you back £10.00. OK, good fish and chips are no longer the cheap dish of yesteryear, and I will be paying´ £6.00 for cod and chips as my local excellent Mr Lees. But at £10.00 a pop it is what is called in marketing parlance as "knowing how to charge."
When it comes to a beer, then it's a fiver for a pint of Stella, which I would concede is actually pretty good value, especially if you live in the south of England. So fair play on that one. But don't think about a price increase for Carnoustie on this basis. We'll be watching this space, for sure. It would not surprise me at all if Stella are subsidizing this cost, as their association with the Open is a great way to throw off their unfortunate 'wife-beater' legacy.
We won't rock that boat too hard, as we like a pint of cold Stella, and much prefer it to previous beer sponsor Kronenberg.
But when it comes to value for money, I have to say that Augusta National knocks the R&A's food and beverage offering into a crooked hat. At least you used to have the opportunity to vote with your feet at the Open, if you didn't want to play top dollar. At Royal Birkdale there was no re-entry, so once you were in that was your lot. I would hold fire until back in Southport and then stock up with steak and kidney pudding, chips, gravy, mushy peas and a nice cuppa with change out of a fiver.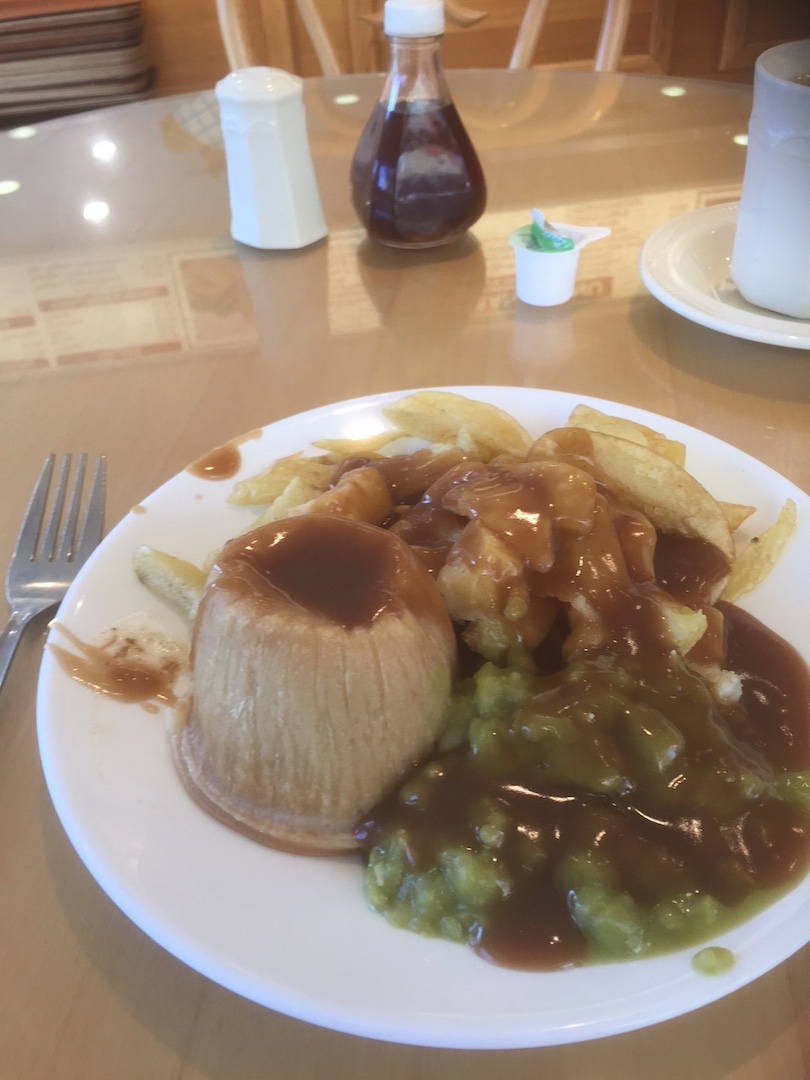 You might also like:
GolfPunk Magazine Issue 2: Read FREE here!! Masters Special PLUS WIN an amazing golf break at the legendary Kulm Hotel in St.Moritz PLUS a 4-Ball at Europe's best new course, Monte Rei